Car Rental Newfoundland and Labrador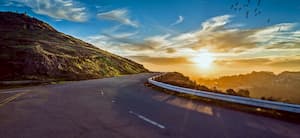 Newfoundland and Labrador are among the ten provinces that, together with the three territories, makeup Canada's thirteen federal entities. Located in the northeast of the country, it is made up of two different areas: Labrador located on the homonymous peninsula, bordering to the north with the homonymous sea and to the west and south with Quebec and Newfoundland, an island located in the extreme east, which limits the north and east with the Atlantic Ocean, and to the west with the Gulf of San Lorenzo. With 405,512 km², it is the fourth-least extensive entity ahead of New Brunswick, Nova Scotia, and Prince Edward Island, the least extensive and with 1.2 inhabitants / km², the fourth least densely populated, ahead of Yukon, Northwest Territories and Nunavut, the least densely populated.
When the then Dominion of Newfoundland joined the confederation in 1949, the province became known as Newfoundland. Since 1964, the province's government has referred to itself as the Government of Newfoundland and Labrador. On December 6, 2001, an amendment to the Canadian Constitution was passed to change the province's name to Newfoundland and Labrador. The population of the province is estimated (in April 2008) at 508,270 inhabitants. Newfoundland has its own dialects of English, French, Irish, and other languages. The English dialect of Labrador shares much with that of Newfoundland. On the other hand, Labrador has its own dialects of Innu-Aimun and Inuktitut. Take the next step and rent a car in Canada!
---
Planning your rental in Newfoundland and Labrador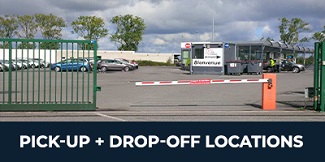 Where to pick-up your rental car?
Auto Europe has been working with professionalism since 1954; that is why we have an important bilateral relationship with each of the most important and recognized suppliers in Newfoundland and Labrador's entire province. We have different access to our large fleet of rental cars with convenient pick-up locations, including Saint John's, Gander, Stephenville, Wabush, and many others.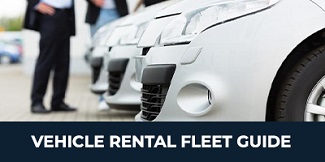 What type of vehicle do you need?
Auto Europe can provide the perfect vehicle for any trip at an unbeatable price, which is why you will always be able to have a 30% discount on our entire fleet of cars in Newfoundland and Labrador. With us, you can compare rates of a luxury car, truck, or motorhome rental. As we also think about improving your travel experience, you can have chauffeur services or other important add-ons for your trip.
Look at our entire rental fleet in Canada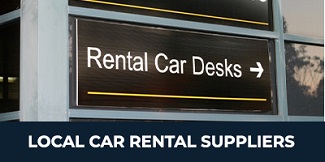 What supplier is best for your trip?
From the beginning, Auto Europe offers different suppliers throughout the province of Newfoundland and Labrador so that you can have the best price with the excellent service that characterizes us. On this location, you can find Avis, Hertz, Budget, Enterprise, and many others through the Auto Europe search engine located at the top of this page.
Click on the logos below to learn more about our top suppliers in Newfoundland and Labrador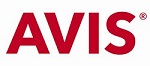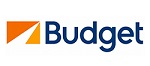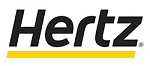 Find reviews for car rentals in Newfoundland and Labrador from our past customers.
Newfoundland and Labrador Car Rental Travel Inspiration
The capital city of Saint John's (not to be confused with the city of Saint John's in New Brunswick), around which roughly one-fifth of Newfoundland's population lives, is a lively city provincial charm. Around the island's jagged coastline are towns and remote old fishing villages that attract tourists with their stunning scenery, marine life, and exceptional bird watching sites. Miles and miles of trails follow the magnificent coastline, and historical sites to visit include the first known Viking settlement, the first European explorers' landing sites, the landmarks of the first flight pioneers, and the tangible relics of prehistoric populations. To pronounce the names like a native, stress the last syllables, as in NewfoundLAND and LabraDOR.
| Travel Tips | Travel Inspiration |
| --- | --- |
| | |
See More with a Rental Car in Newfoundland and Labrador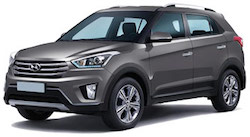 The island of Newfoundland is the easternmost part of Canada, while Labrador's vast region is largely inaccessible. Newfoundland and Labrador's varied landscape was shaped by the ice ages, leaving a jagged shoreline of deep fjords and high coastal cliffs that plunge into the sea. Inland there are miles and miles of wilderness and woodland dotted with lakes and inhabited by elk and herds of caribou. Due to its location near the "Grand Banks," some of the richest fishing grounds globally, the island's main livelihood source was cod fishing until foreign vessels reduced the cod population and habitat that the government Canadian suspended.
---
Common Questions About Renting a Car in Newfoundland and Labrador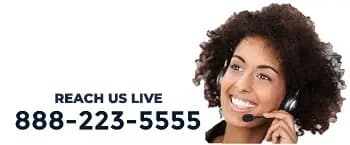 How much does it cost to rent a car in Newfoundland and Labrador?
The cost of renting a Newfoundland and Labrador vehicle varies throughout the year and mainly depends on your travel group's make/model. With basic rental rates dropping from $ 20 / day for economy cars, we have a vehicle for every budget.
How old do you have to be to rent a car in Newfoundland and Labrador?
To rent a car in Newfoundland and Labrador, you must be at least 21 years old and have a driver's license with at least one year of experience. For drivers between 21 and 24 years old, extra young driver rates may apply. Rates vary by provider and are paid locally. Age restrictions are also set for drivers over the age of 65.
What is the Auto Europe cancellation policy for my car rental in Newfoundland and Labrador?
All car rental cancellations made with more than 48 hours notice benefit from a full refund. A $ 75 will be applied to cancel a car rental in Newfoundland and Labrador made less than 48 hours in advance. Finally, all reservations canceled after your designated pick-up time are non-refundable, as well as all cancellations must be processed by Auto Europe and not the Newfoundland and Labrador car rental provider.
Find more answers to your Canada car rental questions with Auto Europe today!