Car Rental Lofoten, Norway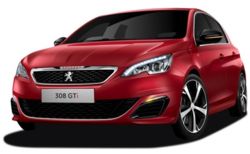 Regarded as one of the most beautiful locations on the planet, the Lofoten Islands are the perfect place to reserve an automotive rental for your Norwegian excursion. This archipelago boasts stunning views, spectacular fjords, world class outdoor activities and more, which makes it a great place to drive around and drink in your surroundings. We offer the lowest prices around on vehicles of all sizes, types, classes and models. By doing this we try to ensure that our customers are spoiled for choice when it comes to their wants and needs in a rental. Reserve your Lofoten automotive rental now and make a lasting memory during your time in Norse country!
Where Are The Popular Automotive Rental Locations In Lofoten?
Lofoten is an archipelago, meaning made up of many islands, so there is no one central location to obtain your vehicle rental. However, by partnering with the most trusted suppliers around, we make it easy for you to find the most convenient locales. These locations include downtown offices, public transportation centers, airports, rails stations and more. Don't waste another moment to reserve your affordable auto rental in Lofoten today!
Which Suppliers Does Auto Europe Partner with in Lofoten?
By partnering with nothing short of the most respected automotive rental suppliers in the world, we at Auto Europe are able to pass on amazing savings to our customers, including Lofoten, Norway. These Suppliers consist of such names as Avis, Hertz, Sixt and many more. Whether you are in the market for something fast and sporty, small and fuel efficient, large and spacious or something else all together, we are here to help. Use the reservation tool at the top of the page to reserve yours today and experience the beauty of Norway from the comfort of your own personal vehicle.
---
More Frequently Asked Questions When Renting A Vehicle In Lofoten
Below you will find a few of our most frequently asked questions that pertain to renting a motor vehicle in Lofoten. In the event that you find you still have more questions that need answering, please visit our FAQ page. You can also always contact our award winning customer support team at 888-223-5555. Contact us today and reserve your affordable auto rental in Lofoten for as much as 30% less than the competition.
Auto Europe is aware that not all travelers have access to a credit card. So, Auto Europe works with a selection of partners that allow drivers to
rent a car without a credit card
. For more information on which rental car suppliers offer this option, contact us toll-free and 24/7 at 1-888-223-5555.
In Norway,
zero deductible insurance (zero excess insurance)
is available to our customers and Auto Europe offers our clients excellent prices on this coverage. Our rates are actually often times cheaper than the basic insurance coverage offered directly from suppliers at the time of pick-up, so consider purchasing insurance with Auto Europe before your travel.
Yes, you can cancel your car rental reservation in Lofoten at any time, up to 48 hours prior to your pick-up time with a full refund. Auto Europe even offers free cancellations, if the cancellation is made 48 hours before your pick-up time. You can also make changes to your rental by visiting our
my booking page
. There you can make changes to any aspect of your rental, including cancellations.
---
Does Auto Europe Offer Additional Rental Vehicles In Lofoten?
Are you interested something a little different in your rental vehicle? Perhaps you wish to go through the fjords with the top down in your personal luxury roadster, or take the hotel with you and rest in the wild along the way. Maybe you are travelling with a crowd and require a multi-passenger van for additional leg room and additional space for storage. Whatever your needs may very well be Auto Europe has the right model, type and class of rental-car for all your Lofoten needs.
Luxury Car Rentals in Lofoten - Experience Lofoten behind the driver's seat in a fast and sporty luxury car from Auto Europe. Regardless of whether you arrange to stay in town or hit the country roads we now have the ideal high end rental to suit your needs. Through providing amazing deals on vehicles by BMW, Audi, Ferrari and many more, it is no wonder that our customers continue to return time after time.
Van Rental Lofoten - Sometimes driving with extra bags and a large group of people can be generally challenging. Why don't you save the trouble and rent a van from Auto Europe? Your passengers will appreciate it if they are able to and unwind throughout your travels in a van. Reserve a passenger or cargo van for all your travel needs from today and experience Lofoten.
Lofoten Motorhome Rentals - Bring the resort on the road with you and enjoy the benefit of resting where ever you determine to halt for your evening in a motorhome rental in Lofoten. Whatever your plans are, whether remaining in the general area of Lofoten or taking to the streets you will not be dissatisfied. Reserve your RV rental today for nice savings in Lofoten from Auto Europe.