Car Rental Aandalsnes, Norway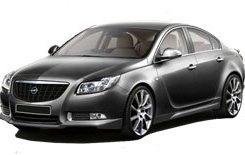 Whether you plan to take some time at the Norwegian Mountaineering Center, hike to the Nebba lookout point, spen time on the spectacular mountain climbing or just spend the day in town enjoying the local food, beverages and people a car rental from Auto Europe will enable you to experience more. At Auto Europe we are specialists in procuring the very best rental rates in Aandalsnes for our customers who wish to see more of Norway. So hop into your Norway rental vehicle and buckle in for all of the amazing sights and sounds you are about to experience in Aandalsnes.
Where Can You Pick Up Your Aandalsnes Car Rental?
Avis, our trusted supplier, has two locations two locations in Aandalsnes. The first is their main downtown office as well as an office at the Grand Hotel Bellevue. Like other destinations, Auto Europe offers the best prices at all rental locations from airports and rail stations too, in this case, downtown and hotel car rental offices are your best bets.
Which Suppliers are Doing Business With Auto Europe in Aandalsnes?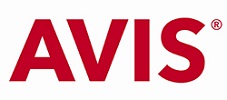 Auto Europe has forged alliances with industry leading suppliers such as Avis to ensure that our clients pay the lowest rates on rental vehicles in Aandalsnes. These partnerships have been formed and maintained over the past 60+ years dedication to customer satisfaction. Click on the logo to learn more about Avis and see why we have partnered with them for as long as we have.
---
Aandalsnes Car Rental Frequently Asked Questions
Is there any specific paperwork I need to pick-up my Aandalsnes car rental?
Yes! We strongly encourage having the below items ready to hand over to the Aandalsnes rental office attendant. This should speed up the rental process and get you behind the wheel in no time.
Can I use my debit card as payment for my Aandalsnes car rental?
Most of our suppliers, like Avis, usually only accept payment in the form of a major credit card. These include American Express, MasterCard, Visa, Diners, Discover and more. If you would like to use your debit card as payment the Auto Europe customer support team may be able to point you toward a provider who will accept it as payment.
What is the fuel policy when renting a car in Aandalsnes?
All vehicles should be rented out with a full tank of fuel and are expected to be returned with the same level of fuel in the tank. In the event that the fuel level is not replenished you may be subject to a local refueling fee. We recommend filling the tank as close to your drop-off office as possible to avoid any additional fees to your rental.
---
Additional Vehicle Rental Options in Aandalsnes
Auto Europe focuses on supplying the best rates on specialty rental cars throughout Aandalsnes, making your ultimate journey one step closer to reality. Regardless if you are in the mood for the traditional, luxury, van or perhaps motorhome rental in Aandalsnes we've got your back. We at Auto Europe provide such outstanding specialty rental vehicle rates in Aandalsnes by partnering with popular rental-car suppliers throughout Aandalsnes, therein giving you the confidence of a name brand when renting a specialty vehicle in Aandalsnes.
Luxury Car Rentals in Aandalsnes - Experience cruising from the lap of luxury at a fair and affordable price tag by reserving a luxury rental vehicle in Aandalsnes. Whatever your plans may entail in your Aandalsnes journey, a luxury rental car from Auto Europe will afford you the chance to experience it all, whether it be discovering hidden locations only locals are familiar with, or locating the perfect treat for your significant other. So why wait a moment longer? Book a luxury car rental in Aandalsnes from Auto Europe now and be the toast of the town when arriving to your destinations in style.
Van Rental Aandalsnes - When planning a experience accompanied by a large group of people there are a number of things to take into account, like does everyone have plenty of leg room, storage space for their essentials and property, as well as what is the most affordable way to travel through Aandalsnes? A van rental in Aandalsnes allows you and also your exploring companions to visit in comfort by supplying extra leg room and storage space, making it a wonderful economic choice when sightseeing in Aandalsnes. We guarantee the lowest prices on passenger and cargo van rentals in Aandalsnes. Book your Aandalsnes van rental today!
Aandalsnes Motorhome Rentals - Bring the hotel with you and discover the wonder of Aandalsnes with a motorhome rental in Aandalsnes. Renting a motorhome in Aandalsnes will afford you all of the modern conveniences usually supplied by lodges, making a motorhome rental a sharp and economic decision for your journey through Aandalsnes. Auto Europe works together with the best motorhome companies in Aandalsnes to ensure that you, our most respected clients have the ability to rent the ideal motorhome for your journeys through Aandalsnes. Click on the photo on the left, or the link to learn more about motorhome rentals in Aandalsnes.