Car Rental Drammen, Norway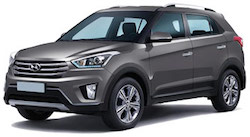 Located in Eastern Norway, Drammen is a port city that serves as the capital of Buskerud county. Known for its natural beauty and museums, Drammen is the perfect location to rent a car from Auto Europe. Whether you plan to experience the Drammens Canyon, Drammenselva River, or spend the day the the Drammen Museum of Art and Culture you will be hard pressed to find a better place to hop behind the wheel and enjoy the sights and sounds. Reserve your Norway rental vehicle from us today and save up to 30% when using the booking engine at the top of the page.
Where are the Rental Offices in Drammen?
Auto Europe does a great job at furnishing our clients the flexibility of choice relating to deciding on a rental car location in Drammen. These places encompass such areas as airports, in town offices, rail stations, bus terminals and more. Make sure you reserve your car rental in Drammen right now to lock in a terrific low rate for your holiday.
Which Suppliers Does Auto Europe Partner With In Drammen?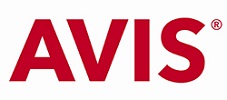 Our extremely respectable companies functioning in Drammen like Avis we are able to supply our clients with some of the cheapest prices on the internet. when you make a reservation with our company, you get access to one of the most substantial fleets, of which, the vehicles suit the needs of any budget. Don't wait around another moment in time to order your cost-effective rental car in Drammen today and save more!
---
Drammen Car Rental Frequently Asked Questions
If you would like to learn more, or have a question that needs answering, please visit our FAQ page. You can also call our award winning customer support team 24/7 at 888-223-5555. Contact us today and save up to 30% on your rental.
If you're ever in need of cancelling your Drammen rental car, you can do so up to 48hrs before your pick-up time for a full refund. A charge of $75 will be applied to any Drammen car rental cancellation made with less than 48hrs notice. Finally, all bookings cancelled following on from the designated time of pick-up are non-refundable, plus all cancellations will have to be processed by Auto Europe instead of the Drammen car rental supplier. To make changes to your voucher, please visit our
my booking
page today!
When renting a car in Drammen, numerous suppliers will require that you pay by using a credit card. Luckily we at Auto Europe will assist you to find the rental-car suppliers that
accept debit cards
. Our top rated customer support team is accessible 24/7 to solve all of the Drammen car rental questions.
Many suppliers in Drammen will take a valid drivers permit from your home provided you have an English version. However, should you decide to
get an IDP
before leaving for your Drammen trip, that can be done at your local Automotive club. If you're ever with questions regarding your Drammen rental-car, please do not wait an individual minute and phone our award winning customer service team.
---
More Vehicle Options for Renters in Drammen
Auto Europe is an expert at providing our customers with the rock-bottom lowest rates on specialty rental vehicles including luxury, van and motorhome, helping to make Auto Europe the best one stop shop for all your Drammen rental car needs. Identical to Auto Europe's traditional car rental experience, We partner with the best specialty rental car suppliers around the world. Whether you decide to take a fast sports car through the streets, drive through the Drammen countryside in a van or stop and camp for the night in a motorhome Auto Europe is proud to assist.
Luxury Car Rentals in Drammen - Experience driving from the lap of luxury at a fair and low cost by scheduling a luxury rental vehicle. Whatever your plans may entail within your trip, a luxury rental car from Auto Europe will give you the chance to experience it all, whether it's discovering hidden locales only locals are aware of, or finding the perfect item for that special someone. Do not wait another moment and reserve your luxury rental vehicle from Auto Europe at this time and travel like royalty on your Drammen adventure.
Van Rental Drammen - Are you planning a adventure in Drammen with a larger group, or perhaps require more area for transporting additional Gear? Why not rent a van for your personal journey and have ample leg and storage room for all your venturing buddies. Renting a van from Auto Europe will provide you along with your travel companions with a lot of space to stretch and relax, store all your necessary items and all for a great amount. Book a van rental today with Auto Europe and experience Drammen in comfort, while surrounded by your pals.
Drammen Motorhome Rentals - Encounter all of the wonders and beauty of Drammen with a motorhome rental from Auto Europe. Renting a motorhome will afford you all of the present day conveniences usually supplied by hotels, making a motorhome rental a intelligent and reasonably priced option for your vacation. By working with only the very best motorhome rental suppliers, Auto Europe is able to transfer remarkable savings to our customers. Follow the link to uncover much more about a Drammen motorhome rental.