Car Rental Finnsnes, Norway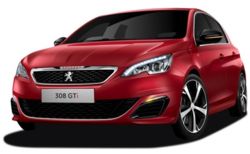 Interested in visiting a small town in Norway to get away from the hectic life in the city? Why not plan a trip to Finnsnes? With a population of 4,658 and surrounded by water and natural beauty this Norwegian city is the perfect destination and a car rental from Auto Europe. Take a night out to see the northern lights at the Aurora Borealis Observatory senja, enjoy a dog sledding adventure with Senja Huski Adventure, or dine on some of the freshest ingredients while in town. No matter what you plan to do a Norway vehicle rental will enable you to experience it all at your own pace.
Where are the Rental Offices in Finnsnes?
We provide our clients with the power to pick from a number of, hassle-free areas providing pick up and drop off alternatives for their vehicle rentals in Finnsnes. Many of the sites under consideration include airports, rail stations, bus terminals and much more to make a choice from. Do not forget to reserve your automotive rental in Finnsnes right now to secure an awesome low rate for your holiday.
Which Suppliers Does Auto Europe Partner With in Finnsnes?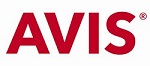 By teaming up with only the most dependable suppliers that are at present doing work in Finnsnes, including Avis we can easily pass along massive savings to our clients. By reserving online you open the door to a host of unique car types, classes and models to select from, all that will compliment your vacation desires perfectly. Take action now and book your auto local rental in Finnsnes at this time!
---
Finnsnes Car Rental Frequently Asked Questions
Continue reading below to learn more about renting a vehicle in Finnsnes with answers to some of our most frequently asked questions. You can also visit our FAQ page to gain more insight into vehicle rentals. If you have questions or would like to speak with an agent, please do not hesitate to call 888-223-5555.
What's the Auto Europe cancellation policy for my Finnsnes rental car?
All rental car cancellations made with greater than 48 hours of notice gets a complete refund. For any cancellation made with fewer than 48 hours notice will demand a $75 fee. Finally, all bookings cancelled following the designated time of pick-up are non-refundable, in addition to all cancellations need to be processed by Auto Europe and not the Finnsnes car rental supplier. You can also make any changes to your rental by visiting our my booking page today!
Are debit cards allowed as payment for rental vehicles in Finnsnes?
When renting a car, most of the suppliers will need that you pay using a credit card. However, Auto Europe has been doing business with lots of suppliers and are very happy to point you towards the ones who'll accept debit cards as payment. Our finest customer care team is accessible 24/7 to resolve all of your Finnsnes rental-car questions.
Is it possible to use my driver's permit in Finnsnes?
Many suppliers accept a valid drivers permit from your home provided that you come with an English version. In case you opt to pick-up an IDP prior to your journey, you can do so by visiting your local CAA. If you're ever with questions about your rental car, don't wait a minute and speak to our award winning customer service team day or night.
---
Additional Vehicle Rental Options for Travelers in Finnsnes
Auto Europe has the capacity to provide such amazing prices on specialty car rentals in Finnsnes by partnering with the very best specialty vehicle rental suppliers operating throughout the area. Regardless of whether you plan to take a fast sports car through the streets, drive through the countryside in a van or stop and camp for the night in a motorhome Auto Europe is proud to aid. Why wait? Reserve the most effective specialty rental car in Finnsnes from Auto Europe and discover Norway with a whole new angle.
Luxury Car Rentals in Finnsnes - Regardless of whether you prefer to spend your holiday shopping, tasting the regional dishes or traveling around the city with the roof down on your convertible, a luxury rental car from Auto Europe will afford you the ability to experience all of this plus much more. Reserve the ideal luxury rental car in Finnsnes from Auto Europe today and experience life as royalty.
Van Rental Finnsnes - It's not only far easier to rent a van when traveling accompanied by a large crowd in Finnsnes it is additionally less expensive when scheduling with Auto Europe. We guarantee the lowest prices on passenger and cargo van rentals in Finnsnes.
Finnsnes Motorhome Rentals - Bring the resort along with you and enjoy the attractiveness of Norway with a motorhome rental in Finnsnes. With all the conveniences of a modern resort, a motorhome rental is a brilliant way to drink in all of the sights and sounds of the city. Auto Europe partners with the best motorhome distributors to ensure that you, our most valuable customers have the ability to rent the perfect motorhome for your vacation through Finnsnes.