Car Rental Askim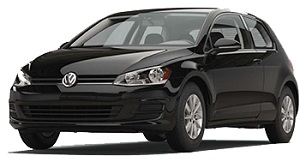 Deciding on a trip to the Romsasen Nickel mines? Maybe you wish to visit the Ostfoldbadet water park or take a tour of the Solbergfoss hydro power plant. No matter what your Askim car rental needs may be to transport the entire crew to your destination, Auto Europe has the right vehicle for the job. Choose from a host of different vehicle classes, types and models by using the booking engine at the top of the page and save up to 30% when booking your Norway auto rental online.
Where are The Rental Offices in Askim?
We provide our customers with the ability to choose between several, convenient locations presenting pick up and drop off options for their automotive accommodations in Askim. Most of the conveniently located offices are in airports, rail stations, bus terminals plus much more for your leisure. Be sure to reserve your Askim auto rental at this time and spend less when reserving with us on the net.
Which Suppliers Do Business in Askim with Auto Europe?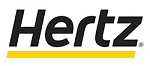 We partner with only the greatest companies like Hertz plus much more to have the ability to pass on massive financial savings to our clients. once you make a booking with us, you will get access to one of the most comprehensive fleets, of which, the vehicles suit the requirements of any budget. Take action now and book your auto local rental in Askim today!
---
Askim Auto Rental Frequently Asked Questions
Below you will find some of our most commonly asked questions when renting a vehicle in Norway. If you would like more questions and answers like these, please visit our FAQ page. You can also call us today at 888-223-5555. Our customer support team is available 24/7 to assist you with all of your rental vehicle needs.
All Askim rental car cancellations made with more than 48hrs of notice will get a complete refund. For any Askim rental car cancellation made with fewer than 48hrs notice will require a $75 fee. Finally, all bookings cancelled following the designated time of pick-up are non-refundable, plus all cancellations will have to be processed by Auto Europe rather than the Askim rental car supplier. You can make any needed edits to your rental voucher by visiting
our my booking page
today!
If you are planning to rent a car in Askim then many suppliers will require a primary charge card as payment. Fortunately Auto Europe knows which rental car suppliers in Askim will take
debit cards as payment
. Our excellent customer satisfaction team is available 24/7 to resolve all of your Askim car rental questions.
Most car rental suppliers in Askim will take your driver's permit without acquiring a special Internationla Driver's Permit. However, we at Auto Europe do recommend
acquiring an IDP
to make sure you are set for anything during your trip to Askim. In the event that you do get an IDP ahead of your trip through Askim, your local auto club will be able to supply you with one for a small fee. For answers to this and much more concerning your Askim rental car, please get in touch with our finest customer support team, available 24/7.
---
Does Auto Europe Offer Deals On Alternative Car Rentals?
Auto Europe has the ability to provide such amazing prices on specialty car rentals by partnering with merely the top specialty vehicle rental suppliers conducting business throughout the area. Regardless of whether you arrange to take a fast sports car throughout the streets, drive through the Askim countryside in a van or stop and camp for the night in a motorhome Auto Europe is proud to assist. Why wait? Reserve the most effective specialty car rental from Auto Europe and see Askim from a totally new angle.
Luxury Car Rentals in Askim - Whatever your plans may entail within your vacation, a luxury rental car from Auto Europe will give you the chance to experience it all, whether it be discovering hidden spots only locals are aware of, or searching out the perfect treasure for your significant other. Don't wait another moment and book your Askim luxury rental vehicle from Auto Europe at this time and travel like royalty throughout your Askim trip.
Van Rental Askim - Renting a van in Askim from Auto Europe will supply you as well as your travel companions with plenty of space to stretch and relax, store all your necessary items and all for a great fee. Reserve your van rental from Auto Europe today and spend less with our price match guarantee, which allows us to produce Askim van rentals at the cheapest prices on the net.
Askim Motorhome Rentals - Askim motorhome rentals offer each of the modern conveniences of a hotel room, with the convenience of being on tires, allowing for you to park for the night and enjoy your morning coffee with the wonderful sights as your front porch. Auto Europe works together with the best motorhome distributors in Askim to ensure that you, our most valuable customers have the ability to rent the right motorhome for your trip. Click on the image to the left, or the link to find out more about motorhome rentals in Askim.