Car Rental Fredrikstad, Norway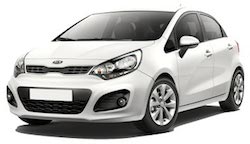 Founded in 1567 this history laden city is sure to not be a let down and a car rental in Fredrikstad is an ideal way to experience more of the history and culture. Spend some time in Gamlebyen (Old Town) by walking the cobbled streets or visit the Kongsten Fort. Founded in 1685 this free standing fortress was designed to bolster the city from invading forces. Or maybe you might want to spend the day sailing in the dark blue waters of Hanko Island. No matter what you may have planned for your excursion, Auto Europe has a vehicle to match your needs. Use the booking engine at the top of the page to reserve yours today!
Call our award winning customer support team with any questions or concerns about your Norway car rental. In the event that you wish to make changes to your rental, please follow the link to my booking.
What Popular Car Rental Locations Are Available in Fredrikstad?
Auto Europe provides our customers the most attractive prices on rental cars from convenient pick-up and drop-off locations including airports, rail stations and other locations throughout city centers. Continue reading below to find the addresses, phone numbers and operating hours of the top rental locations in Fredrikstad.
Avis Car Rental Fredrikstad
Stabburveien 3, Pob 735
Fredrikstad, Norway 1617
Phone: +47 950 12 100
Hours: Mon - Fri 8:00 AM to 4:00 PM
Budget Car Rental Fredrikstad
Stabburveien 3, Pob 735
Fredrikstad, Norway 1617
Phone: +47 950 12 100
Hours: Mon - Fri 8:00 AM to 4:00 PM
Sixt Car Rental Fredrikstad
Dikeveien 34
Rolvsoy, Norway 1661
Phone: +47 907 49 811
Hours: Mon - 8:00 AM to 4:00 PM
Who Are The Popular Car Rental Suppliers in Fredrikstad?
For the better part of a century Auto Europe has partnered with respected suppliers doing business transactions throughout the world, including Fredrisktad. Consisting of companies like Avis, Budget, Sixt and many more acting as supplier we are able to rent these vehicles to our customers at a small portion of the rates offered by the competition. If you wish to learn more about our many suppliers, please follow the link provided.
---
Fredrikstad Car Rental Frequently Asked Questions
No, Auto Europe does not have a lost and found, due to our company operating as a broker and not a supplier. However, if you think you have lost of forgotten an item in your rental please reach out to the rental supplier as well as Auto Europe's customer support team. They may be able to reach out to the supplier on your behalf.
Unfortunately Auto Europe does not accept points from credit cards or other third party organizations for their rentals. You will need to make reservations through whichever organization you have points with to book your rental. However we can help you find the best supplier for your needs depending on whether you wish to pay by credit card,
debit card
or cash card.
In most instances all vehicles are rented to customers with a full tank of fuel, whether gasoline or diesel and must be returned with either the same level it was given in or full. In some instances you can pay a fee upfront to avoid the need to refuel your rental car prior to drop-off.
---
Additional Specialty Vehicles to Rent in Fredrikstad
Are you wanting something else entirely as part of your vehicle rental? You could possibly prefer to enjoy the fjords with the top down in your private luxury convertible, or bring the hotel with you and rest in the wild along the route. Maybe you are travelling with a group of people and need a multi-passenger van for more leg room and additional space for storage. Whatever your needs might be Auto Europe has got the right model, type and class of car rental for your Fredrikstad needs.
Luxury Car Rentals in Fredrikstad - Hop behind the wheel of your personal luxury convertible and experience Fredrikstad from the lap of luxury. Whether you plan to stay in town or hit the country roads we've got the perfect high-end rental to meet your needs. With such wonderful automobiles developed by the likes of Audi, BMW, Ferrari, Lamborghini at your finger tips, why might you wait to book your Fredrikstad luxury Rental? get in touch with us today of your luxury rental in Fredrikstad.
Van Rental Fredrikstad - Prevent the annoyance of renting multiple cars for your travel and leisure crew by reserving a van in Fredrikstad. Your passengers will likely be happy with the extra room for belongings while you rent a van in Fredrikstad. Auto Europe gives you the very best vans including multi-passenger and cargo vans to choose from. Don't wait and book yours today!
Fredrikstad Motorhome Rentals - Bring the resort on the road with you and appreciate the advantage of stopping to rest exactly where you choose to in a motorhome rental in Fredrikstad. Discover the magic of Fredrikstad's charm by tenting at your heart's content inside of a motorhome. Schedule your RV pick-up and spend less while you journey through Auto Europe.