Car Rental Arendal, Norway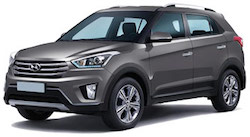 Let us at Auto Europe assist in obtaining your rental vehicle from your Arendal getaway. Whether you plan to visit the historic Trinity Church, spend the day in Eydehaven Museum or eat your way through the local food and drink Auto Europe has the right car for all of your needs. Discover more of the beauty surrounding Arendal from behind the wheel of your Norway rental car.
Where are the Rental Offices Located in Arendal?
Auto Europe does a great job at furnishing our clients the freedom of choice when it comes to picking out a car hire location in Arendal. These places encompass such areas as airports, in town offices, rail stations, bus terminals and more. Be sure to book your Arendal automobile rental today and spend less when arranging along with us on-line.
Which Suppliers Does Auto Europe Partner With in Arendal?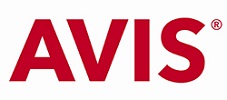 By teaming up with only the most respected suppliers that are presently working in Arendal , including Avis we can easily transfer massive savings to our clients. No matter which auto variety you are in the market for you might be sure to find one that absolutely suits the demands of you and your vacation friends when reserving online. Act now and book your auto rental in Arendal today!
---
Frequently Asked Questions When Renting A Vehicle In Arendal
Visit our FAQ page to find more of our most commonly asked questions regarding renting a vehicle across the globe. If you find that you still haven't found the answer you were looking for, please contact our award winning customer support representatives at 888-223-5555. Call us today and save up to 30% on your vehicle rental.
As long as your car rental cancellation is made a minimum of 48 hrs ahead of your pick-up date and time you won't incur any additional fees and will be given a 100 % refund. For any car rental cancellation made with less than 48 hrs notice will require a $75 fee. Third, any Arendal booking that is cancelled around the point of or after the time of pick-up are non refundable.
Visit our my booking page
to make any needed changes to your rental voucher today!
Most rental-car suppliers require for drivers to obtain a credit card on file for incidentals. Fortunately Auto Europe knows which rental-car suppliers in Arendal will accept
debit cards as payment
. For details regarding accepted payment options in Arendal, please contact our excellent customer service team at 888-225-5555.
Most rental-car suppliers will take your driver's permit without buying a special International Driving Permit. However, we at Auto Europe do recommend acquiring an IDP to make sure you are ready for anything while having your holiday to Arendal. If you happen to elect to
pick-up an IDP
prior to your journey, you can do so by stopping by the local auto club (EX: AAA). If you're ever with questions regarding your Arendal rental-car, please do not wait an individual minute and contact our best rated customer service team.
---
Alternative Rental Vehicles Available in Arendal
Whether you intend to take a fast sports car throughout the streets of Arendal, drive through the countryside in a van or stop and camp for the night in a motorhome Auto Europe is proud to help you. Auto Europe is an expert at providing our customers with the rock-bottom lowest rates on specialty rental vehicles including luxury, van and motorhome, which makes Auto Europe the right one stop shop for your Arendal car rental needs.
Luxury Car Rentals in Arendal - Reserve a luxury rental vehicle from Auto Europe and experience a top quality journey at an economical fee. No matter what your plans may entail during your holiday, a luxury rental car from Auto Europe will give you the time to experience it all, whether it is discovering hidden settings only locals know about, or locating the perfect item for that special someone. Why wait a minute longer? Book a luxury rental vehicle in Arendal from Auto Europe now and become the toast of the town while arriving at your destinations in style.
Van Rental Arendal - Are you planning a getaway with a larger crowd, or maybe need more space for transporting additional Baggage? You will want to rent a van on your getaway and also have ample leg and storage room for your venturing companions. Renting a van from Auto Europe will offer you and your travel companions with a lot of space to stretch and relax, store all of your necessary items and all at a great rate. Book a Arendal van rental today with Auto Europe and experience Norway in comfort, while between your pals.
Arendal Motorhome Rentals - Renting a motorhome in Arendal will afford you all of the modern day conveniences usually offered by motels, making a motorhome rental a practical and cost effective alternative for your vacation through Arendal. Auto Europe works together with the very best motorhome providers in Arendal to ensure that you, our most valuable clients have the ability to rent the perfect motorhome for your vacation through Arendal. Click the image to the left, or even the link to learn more about motorhome rentals in Arendal.