Car Rental Bronnoysund, Norway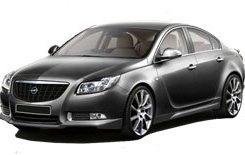 Acting as the administrative center of Bronnoy Municipality in the Nordland Country of Norway, Bronnoysund is an ideal and enchanting town in Norway and renting an automobile from from Auto is the perfect way to experience all this town has to offer for your trek through Norway. Whether you plan to take a trip to the Scarthopen Recreation Area, hike through Torghatten, make a quick stop by the Tourist Information Bronnoysund or eat as much of the local cuisine as you can handle, a vehicle rental in Norway is the best way to take in all of Bronnoysund.
Where Are The Rental Offices In Bronnoysund?
We provide our consumers with the ability to select from a number of, convenient destinations supplying pick up and drop off selections for their auto rentals in Bronnoysund. These locations encompass such places as airports, in town offices, rail stations, bus terminals and more. Be sure to book your Bronnoysund auto rental today and spend less when booking with our company on-line.
Which Suppliers Does Auto Europe Work With In Bronnoysund?
By teaming up with only the most responsible suppliers that are now operating in Bronnoysund including Avis, Europcar, Hertz we're able to pass on massive savings to our customers. Regardless of which automotive variety you are in the market for you will be sure to find one that really suits the requirements of you and your vacation buddies when booking online. Don't wait around another minute to book your cost-effective rental vehicle in Bronnoysund at this time and save more!
---
Most Common FAQs When Renting an Auto in Bronnoysund
Below we have provided a few of our most frequently asked questions, which you can find more of by visiting our FAQ page. You can also speak to one of our representatives by calling 888-223-5555. Call now and save up to 30% on your rental in Bronnoysund.
Provided that your Bronnoysund car rental cancellation is made at least 48hrs in advance of your pick-up date and time you won't incur any additional fees and will be given a 100 % refund. Any car rental cancellation in Bronnoysund made after the 48hr window will receive a fee of $75 dollars. Finally, all bookings cancelled following your designated time of pick-up are non-refundable, as well as all cancellations must be processed by Auto Europe instead of the Bronnoysund rental car supplier. If you would like to make any changes to your rental voucher, please
visit our my booking page
.
Most rental-car suppliers in Bronnoysund require for drivers to have a credit card on file for incidentals. However, Auto Europe is doing business with many suppliers and will be very happy to point you towards the ones who'll accept
debit cards as payment
. For details regarding accepted payment options in Bronnoysund, please contact our award winning customer support team at 888-225-5555.
Even though it is not required to obtaining a special International Driving Permit as long as yours is written in English, we do recommend
acquiring an IDP
in case. In the event that you do obtain an IDL well before your trip through Bronnoysund, your local auto club should be able to supply you with one for a small charge. If you find yourself with queries about your Bronnoysund rental-car, don't wait a single minute and contact our excellent customer service team.
---
Alternative Vehicle Rental Options for Travelers in Bronnoysund
We at Auto Europe are able to provide such outstanding specialty rental vehicle rates in Bronnoysund by partnering with world famous rental-car suppliers throughout the area, therein providing you with the confidence of a brand name when renting a specialty vehicle. To reserve your specialty rental car from Auto Europe, simply follow the links beside the vehicle descriptions below. Why wait? Reserve one of the best specialty rental car from Auto Europe and discover Bronnoysund with a totally new angle.
Luxury Car Rentals in Bronnoysund - Whether you want to spend your getaway shopping, tasting the regional delicacies or driving around with the top down within your convertible, a luxury rental car from Auto Europe will afford you the chance to experience this plus much more. Don't wait another moment and reserve your luxury rental vehicle from Auto Europe at this time and travel like royalty during your Bronnoysund journey.
Van Rental Bronnoysund - A van rental in Bronnoysund gives you as well as your touring companions to vacation in comfort by giving extra leg room and storage space, rendering it the perfect economic choice when sightseeing. We guarantee the lowest prices on passenger and cargo van rentals in Bronnoysund. Book your Bronnoysund van rental today!
Bronnoysund Motorhome Rentals - Renting a motorhome in Bronnoysund will afford you all of the modern conveniences usually furnished by hotels, making a motorhome rental a smart and reasonably priced alternative for your vacation. We at Auto Europe work with wonderful motorhome rental suppliers in to ensure that you can easily rent an ideal motorhome to meet your needs. For more information regarding getting a motorhome in Bronnoysund, be sure to follow the link or click on the picture on the left.