Car Rental Charlottetown, Prince Edward Island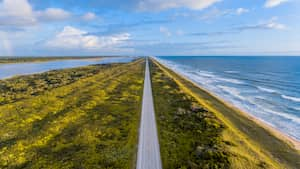 Explore the vibrant seaside city of Charlottetown in Canada with a rental car and experience a combination of historic charm, festive celebrations and cosmopolitan conveniences. The allure of Prince Edward Island is easy on the eyes and even easier on the spirit. With miles of lush landscapes, red cliffs, antique farmhouses and warm smiles, it's no surprise that some call this destination the gentle island. Stroll along the waterfront, wander through the many shops and sample the seafood specialties at a charming outdoor café. Not only will you find it impossible to leave without feeling rejuvenated, you'll probably find it nearly impossible to leave at all!
Auto Europe provides the guaranteed best rates for car rentals in Canada and also offers convenient pickup locations and large rental car fleets to ensure that planning your trip is as cost effective and hassle-free as possible. Start booking today!
---
Planning your car rental in Charlottetown with Auto Europe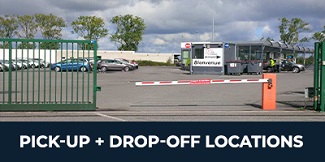 Where to pick-up your rental car?
Auto Europe has been working since 1954 to provide the best service in the rental market through the excellent bilateral relationship we have with each of our suppliers worldwide and especially throughout the city of Charlottetown in Prince Edward Island, so that if you can always have the best prices with the excellence and punctuality that characterizes the world leader in car rental. You can pick up or drop off your rental in many locations in the city, like Charlottetown Airport.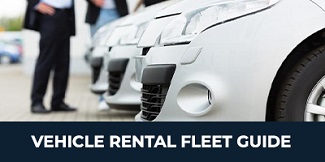 What type of vehicle do you need?
Being a client of Auto Europe, you can enjoy a 30% discount on all our prices in an unbeatable way by any of our closest competition. Not only do you have the best price on the internet, but you can also compare all the prices of each of the providers found in Charlottetown in the province of Prince Edward Island, counting the rental rates for a luxury car, truck, or motorhome. That is why we are always innovating so that your experience when renting a car is as smooth as possible, with chauffeur services or other important accessories for your trip.
Look at our entire rental fleet in Canada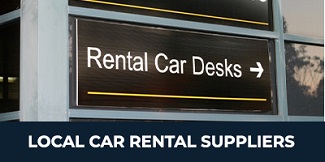 What supplier is best for your trip?
Throughout Charlottetown's city in the province of Prince Edward Island, Auto Europe maintains relationships with renowned suppliers so that you can always have the excellence and professionalism that only we can provide. Throughout the city, you can count on providers such as Budget, Avis, Hertz, Dollar, and many others so that you always have the best option. You have to start comparing prices at the top of this page.
Click on the logos below to learn more about our top suppliers in Charlottetown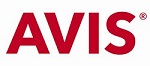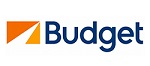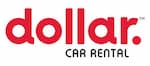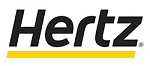 Find reviews for car rentals in Charlottetown from our past customers.
Charlottetown Car Rental Travel Inspiration
Arrive at Charlottetown Airport, located just a few miles from downtown, or cross the Confederation Bridge to reach New Brunswick by car. Moncton is about 80 miles (130 kilometers) to the west. For an enjoyable ride on the water, take the ferry across the Northumberland Sound to Nova Scotia. Charlottetown is about a four-and-a-half hour drive northeast of the Canadian border with Maine.
| Travel Tips | Travel Inspiration |
| --- | --- |
| | |
See More with a Rental Car in Charlottetown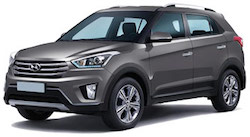 Visit the various museums and galleries, where you can see everything from military artifacts, such as the Prince Edward Island Regiment Museum, to handicraft shops offering aquamarines, ceramics, jewelry and blown glass. Performing arts festivals and events are also held in the region. At The Guild, located in downtown Charlottetown, you'll be able to see plays, musicals, lectures, improv shows, and much more. If you're interested in Celtic culture, attend the Highland Games at Lord Selkirk Provincial Park in Belfast, about a 30-minute drive south-east.
| | | | |
| --- | --- | --- | --- |
| Driving Route | Distance (mi) | Distance (km) | Avg. Trip Time |
| Charlottetown to Moncton | 101 MIs | 164 KMs | 1h 59 mins |
| Charlottetown to New Glasgow | 62 MIs | 101 KMs | 2h 40 mins |
| Charlottetown to Saint John | 196 MIs | 317 KMs | 3h 22 mins |
| Charlottetown to Halifax | 201 MIs | 325 KMs | 3h 36 mins |
| Charlottetown to Sydney | 215 MIs | 347 KMs | 5h 26 mins |
---
Common Questions About Renting a Car in Charlottetown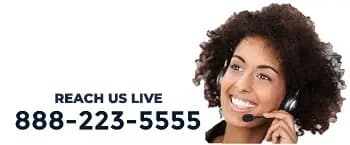 How much does it cost to rent a car in Charlottetown?
Both Auto Europe and any company cannot guarantee the exact price before certain important factors during your rentals, such as the day, car class, and location. However, we can guarantee that our prices contain a 30% discount that you will not find on another website. That is why when it comes to renting a car in Charlottetown in the province of Prince Edward Island, we only invite you to compare the prices at the top of our page.
How old do you have to be to rent a car in Charlottetown?
To rent a car in Charlottetown's city in the province of Prince Edward Island, you must be at least 21 years old and have a driver's license with at least one year of experience. For drivers between the ages of 21 and 24, additional young driver fees may apply. Fees vary by provider and are paid locally. Age restrictions are also established for drivers over 65 years of age.
What is the Auto Europe cancellation policy for my car rental in Charlottetown?
All car rental cancellations made with more than 48 hours notice benefit from a full refund. A charge of $75 will be applied to cancel a car rental in Charlottetown in the province of Prince Edward Island, made less than 48 hours in advance. Finally, all reservations canceled after your designated pick-up time are non-refundable, as well as all cancellations must be processed by Auto Europe and not the Charlottetown car rental provider.
Find more answers to your Canada car rental questions with Auto Europe today!