Car Rental Sydney, Nova Scotia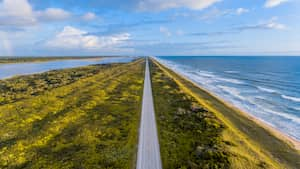 Sydney is a port city located on the east coast of Cape Breton Island, in the province of Nova Scotia, and a getaway destination to enjoy the rocky beauty of its highlands. The beautiful scenery is just one of the many attractions of this city. There is also a great musical heritage and hundreds of years of history to discover. Sydney was founded shortly after the American Revolution, so it has many attractive elements for history fans. Take a Cossit Mansion tour, which dates back to the 18th century and is believed to be the oldest residence in Sydney. Visit the Josh Heritage Residence to find a great collection of Victorian items. A 40-minute drive from this area is the Fortress of Luisbourg, a reconstruction of an 18th-century French fortress town.
Discover the natural charms of Sydney. See the animals at the Two Rivers Wildlife Park and Twin Lighthouse Farm. See puffins, seabirds, seals, and eagles on Bird Island, then relax on the beautiful shores of Dominion Beach Provincial Park or Mira Gut Beach. You can travel to every part of this historic city with the comfort of a car rental and then you are going to have a wonderful experience on your visit to Canada.
---
Planning your car rental in Sydney with Auto Europe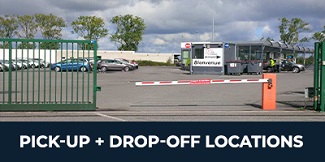 Where to pick-up your rental car?
Auto Europe has been working since 1954 to provide the best service in the rental market through the excellent bilateral relationship we have with each of our suppliers worldwide and especially throughout the city of Sydney in Nova Scotia, so that if you can always have the best prices with the excellence and punctuality that characterizes the world leader in car rental. You can pick up or drop off your rental in many locations in the city, like Sydney Airport.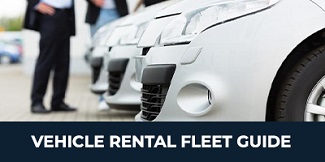 What type of vehicle do you need?
Being a client of Auto Europe, you can enjoy a 30% discount on all our prices in an unbeatable way by any of our closest competition. Not only do you have the best price on the internet, but you can also compare all the prices of each of the providers found in Sydney in the province of Nova Scotia, counting the rental rates for a luxury car, truck, or motorhome. That is why we are always innovating so that your experience when renting a car is as smooth as possible, with chauffeur services or other important accessories for your trip.
Look at our entire rental fleet in Canada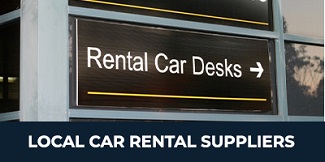 What supplier is best for your trip?
Throughout Sydney's city in the province of Nova Scotia, Auto Europe maintains relationships with renowned suppliers so that you can always have the excellence and professionalism that only we can provide. Throughout the city, you can count on providers such as Budget, Avis, Hertz, Dollar, and many others so that you always have the best option. You have to start comparing prices at the top of this page.
Click on the logos below to learn more about our top suppliers in Sydney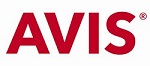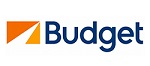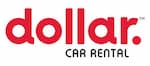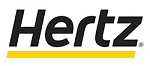 Find reviews for car rentals in Sydney from our past customers.
Sydney Car Rental Travel Inspiration
Also nearby is Cape Breton Highlands, National Park. Choose from 26 trails that span cliffs, forests, rivers, and lakes. Kayak the ocean and watch for humpback whales and minke whales. A portion of the Cabot Trail, a 185-mile (297-kilometer) scenic highway, runs through the park. When you return to Sydney, relax with a round of golf at Adlerdale Greens or Juniper Hollow Golf. Every Saturday, you can shop for local produce at the Cape Breton Farmers Market and enjoy a picnic at Open Hearth Park.
| Travel Tips | Travel Inspiration |
| --- | --- |
| | |
See More with a Rental Car in Sydney
In Sydney, the summers are comfortable and windy; the winters are freezing and extremely windy, and it is partly cloudy year-round. Over the course of the year, the temperature typically varies from 14 ° F to 75 ° F and is rarely below 0 ° F or above 83 ° F.
| | | | |
| --- | --- | --- | --- |
| Driving Route | Distance (mi) | Distance (km) | Avg. Trip Time |
| Sydney to Halifax | 249 MIs | 401 KMs | 4h 27 mins |
| Sydney to North Sydney | 13 MIs | 21 KMs | 0h 20 mins |
| Sydney to Dartmouth | 246 MIs | 396 KMs | 4h 20 mins |
| Sydney to New Glasgow | 150 MIs | 243 KMs | 2h 53 mins |
| Sydney to Moncton | 291 MIs | 469 KMs | 5h 02 mins |
---
Common Questions About Renting a Car in Sydney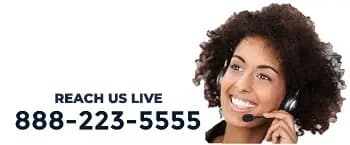 How much does it cost to rent a car in Sydney?
Both Auto Europe and any company cannot guarantee the exact price before certain important factors during your rentals, such as the day, car class, and location. However, we can guarantee that our prices contain a 30% discount that you will not find on another website. That is why when it comes to renting a car in Sydney in the province of Nova Scotia, we only invite you to compare the prices at the top of our page.
How old do you have to be to rent a car in Sydney?
To rent a car in the city of Sydney in the province of Nova Scotia, you must be at least 21 years old and have a driver's license with at least one year of experience. For drivers between the ages of 21 and 24, additional young driver fees may apply. Fees vary by provider and are paid locally. Age restrictions are also established for drivers over 65 years of age.
What is the Auto Europe cancellation policy for my car rental in Sydney?
All car rental cancellations made with more than 48 hours notice benefit from a full refund. A charge of $ 75 will be applied to cancel a car rental in Sydney in the province of Nova Scotia, made less than 48 hours in advance. Finally, all reservations canceled after your designated pick-up time are non-refundable, as well as all cancellations must be processed by Auto Europe and not the Sydney car rental provider.
Find more answers to your Canada car rental questions with Auto Europe today!