In the heart of Halifax, you will find museums, cemeteries, temples, gardens ... modern and historical buildings, which still show that this was a city full of privateer adventures.
Halifax is located in the Province of Nova Scotia in eastern Canada, and it is a city that lives at its own pace, which is not the same as the rest of the country. This city was founded in 1749; from there, the first aid was sent to the victims of the Titanic in 1912, and on December 6, 1917, it was destroyed by the explosion of a French ship. Today, Halifax is identified by these historical events, and because in its territory, there are 5 of the most important universities in the country.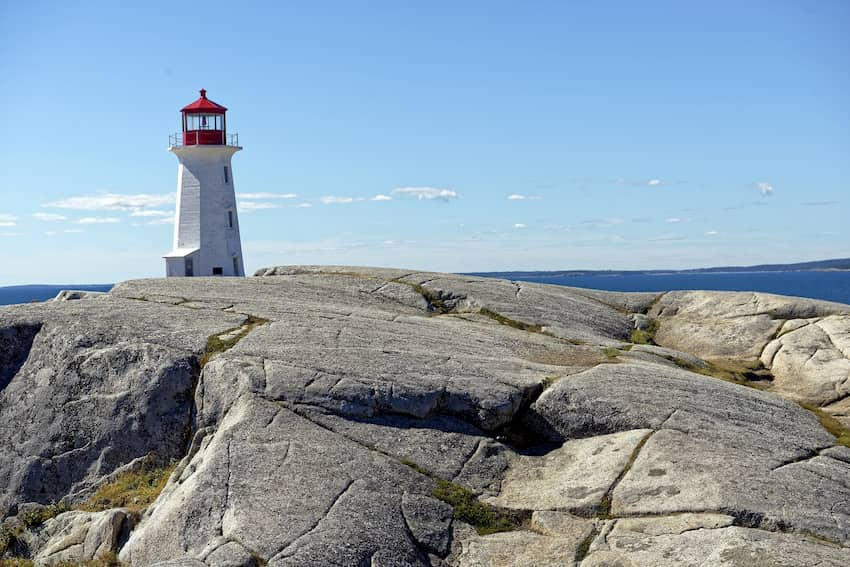 Maritime Museum of the Atlantic. It is the most important museum in Halifax; it shows the shipping history of the province of Nova Scotia; it has many articles, boats, documents, and photos. The most popular section of this museum is dedicated to the Titanic, where various objects rescued from the famous ship are exhibited. Even there is the largest rescued part of the famous and beautiful staircase. It is very entertaining for children because it has activities suitable for them. It is in the center of town on the Waterfront.
Pier 21. Pier 21 was the entry point for more than a million immigrants, and today it is a very modern museum. I must emphasize that when I told my daughter that we would go to the Pier 21 Museum, she was not very enthusiastic because that "a museum about migrants" did not say much to her. Still, once we got there and started exploring, it turned out to be her favorite Halifax and one of the most liked on this trip. In Pier 21 migration, its history and the real cases of several people have explained in such a simple and entertaining way that it is easy to get hooked on this place. It is perfect and entertaining.
Citadel. Halifax's most popular attraction that sits on a hill in the center of town. It is a star-shaped fortress from where you can see a large part of the city. It was built between 1828 and 1856 and can be visited inside; several activities in the spring and summer. Its rooms are interesting, and there you will find people dressed in the traditional way who explain every detail of the place. In front of the Citadel is an icon of the city. Old Town Click, which was a gift from Edward, Duke of Kent, in 1803.
Museum of Natural History. It is a small and entertaining museum to go to with children and/or teenagers. Some activities are done, and visitors can participate in some experiments. It is very close to the Citadel.
Art Gallery of Nova Scotia. I didn't know that Halifax had this cute art gallery made up of two buildings connected by a tunnel under the street. It has a good collection of pieces by Canadian artists.
Waterfront. Although it is a tranquil place during the winter, it comes alive to become one of the most important attractions in Nova Scotia in the spring and summer. It is full of boutiques, restaurants, cafes, and recreational areas. Some festivals take place there, so it is the meeting point for many people.
Farmer's Market. A market to spend the whole morning shopping, watching, listening to music, and eating. With over 140 vendors, this is a great farmers market. You can find your breakfast or lunch of the day, gifts to take home, and always musicians, so you can take your place to enjoy the atmosphere. On the top floor, there is a terrace from where you can see the data in front and part of the Waterfront.
Spring Garden St. Renovated and improved, this street is destined to be an interesting meeting point for locals and visitors. There is the fabulous Public Library, Public Gardens, shops, boutiques, bookstores, restaurants, cafes ... there you can spend a very entertaining afternoon.

Remember that from Auto Europe, we want you to always be totally safe with the professionalism that has characterized us since 1954. That is why if you want to visit all these spectacular spaces in Halifax with a rented car through the excellent prices that we offer you. Compare all the prices and find the best rate on the market; fill out the steps located at the top of this page and start your Nova Scotia journey.