Car Rental Chania, Greece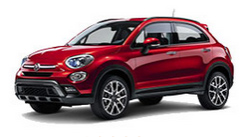 Chania is the second largest city on the Island of Crete and its history dates back to the Neolithic period. A car rental in Greece will allow you to travel at your own pace and absorb all of the spectacular points on this beautiful island. Chania is an exciting cultural and historical center on Crete, the city is literally submerged in history. Take a sunset cruise around the romantic Venetian harbor or spend the day strolling through the open air markets. Chania has no shortage of attractions and a car rental in Chania is the perfect way to see it all. Auto Europe offers a wide variety of pickup locations in Chania and a large fleet selection so you are able to find the perfect rental car for your excursion. Auto Europe guarantees the best car rental rates in Greece with our suppliers in addition to offering rates with inclusive rental car insurance to save you even more money on your trip to Greece.
If you're searching for the best rates and high class customer service, rent a car in Chania with Auto Europe. You can use our booking engine at the top of the page to view our incredible car rental fleet. If you have any questions please call us at 1-888-223-5555 24/7 and one of our representatives will be happy to assist you.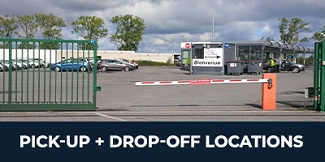 Chania, GR car rental pick-up and drop-off
Let us know which of the Chania, Greece, car rental sites you'd like to visit by utilizing our search engine to begin your search. There are both Avis and Hertz facilities at downtown sites and around the city. With Auto Europe, clients may pick up and drop off their Chania car rental in a variety of locations! Let us know if you don't see what you're searching for and we'll try our best to track it down.
1-888-223-5555
Local Airports


Chania International Airport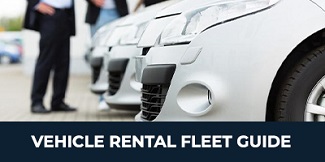 Chania, GR car rental models
An ever-expanding selection of car rental models is available on Auto Europe's platform, as well as 24-hour customer support and pricing optimizations. Rates for Chania vehicle rental models can be found on autoeurope.com, from Ford Edge SUVs to Chevy Impalas and Chrysler 300s. A Volkswagen Jetta or a Chrysler Pacifica 7-seater van for the family is not to be overlooked. In Chania, you may rent a vehicle whether you're in Greece for business, leisure, or educational purposes.

Look through our varied car rental fleet!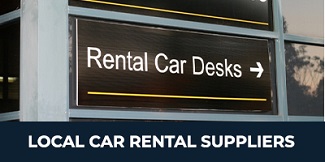 Chania, GR car rental providers
On the Auto Europe website, Avis and Hertz car rental prices in Chania are updated in real-time. Online savings and 24/7 customer care may be yours for the taking with just three simple clicks. Your Greece car rental will be waiting for you as soon as you arrive at the airport with your identification, driver's license, and airline boarding pass. To learn more about the Chania automobile rental companies we work with, click on the links below.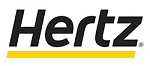 Please have a look at our car rental reviews from past satisfied customers!
Points of interest with a Chania car rental
Take off on a driving tour of Crete with a car rental in Chania. Crete is one of the largest islands in the Mediterranean and the largest of the Greek Isles. Allow your car rental in Chania to take you from the beautiful beaches and harbors of Chania to the picturesque white mountains inland. While touring the mountains be sure to visit the spectacular gorges of Samaria and Imbros. If spelunking is your forte' explore the caves of Diktaion and "Idaion Andron" for an adventure. Whether you prefer relaxing on the beach, sailing in the harbor or exploring the White Mountains a car rental in Chania allows you the freedom and flexibility to plan you own vacation and create your own itinerary. Questions about driving in Greece? Visit our driving information page for more information.
Travelers can also drive Chania car hire to the following cities in Greece:
| | | | |
| --- | --- | --- | --- |
| Driving Route | Distance (mi) | Distance (km) | Avg. Trip Time |
| Chania to Bali | 60 MIs | 96 KMs | 1h 28min |
| Chania to Heraklion | 88 MIs | 142 KMs | 2h 08min |
| Chania to Crete | 75 MIs | 121 KMs | 2h 12min |
| Chania to Matala | 85 MIs | 136 KMs | 2h 20min |
| Chania to Sitia | 160 MIs | 257 KMs | 3h 56min |
Chania car rental FAQ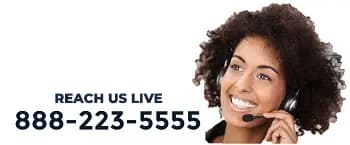 Am I Able To drive a car in Chania without an IDP?
During your time in Chania, you will need an International Driver's Permit (IDP) in addition to your Canadian driver's license in order to drive in Greece. If you possess any further questions about acquiring your IDP please give us a call for more details regarding obtaining an IDP.
What is the legal age requirement to rent a vehicle in Chania?
To drive and rent a car in Chania you'll need to be at least 21 years old. Please keep in mind that a young driver surcharge could possibly be added and could be as much as $25 every day. Call us if you've got any issues about a young driver surcharge.
Can I cancel my rental-car booking in Chania?
Auto Europe lets you cancel reservations on a rental-car up to 48 hours prior to your prepared pick-up time.