Car Rental Ioannina, Greece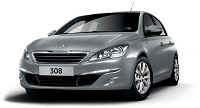 With a car rental in Ioannina, Greece you're invited to explore the storied history of this city. According to the historian Procopius, the Emperor Justinian founded the city of Ioannina in the year 527, but in 1204 (when Michael Komninos founded the Despotate of Epirus) that the city was established as the region's intellectual center. During the reign of Ali Pasha in 1788, Ioannina enjoyed a new period of economic and intellectual growth and modern-day Ioannina was ushered into existence when the region was liberated by the Greek army in 1913. Whether you're visiting modern day Ioannina to explore relics of its storied history or you're simply looking for a beautiful place to adventure to, Auto Europe has you covered with convenient rental car pick-up locations and an impressive selection of rental cars. Finding the perfect Ioannina rental car is easy when you book with Auto Europe - get started by requesting a free online quote.
This town of tradition, legend, and silver makers is yours to discover with a rental car in Ioannina. While the year-round population only consists of 100,000 residents, this city's natural beauty and historic monuments attract a large number of tourists throughout the year. A rental car is the best way to explore Ioannina as it will provide the freedom you need to set your own pace.
During your experience in Greece, it is essential to additionally be aware that an international driver's permit (IDP) is necessary to drive. While some rental car providers may allow you to drive your car off of the lot without an IDP, we strongly recommend you travel with one because it is required by law. For more information on which nations call for an IDP and how to acquire one, check out our International Driver's Permit FAQ page.
Popular Car Rental Locations In Ioannina
Book with the Top Rental Car Companies in Ioannina, Greece
Compare prices from our top suppliers in Greece including Avis, Sixt, Budget, Enterprise, and more. No matter which supplier you choose, you're in the best hands with Auto Europe. Click below to learn about some of our premium car rental suppliers or use our simple three step booking engine at the top of the page and start planning your trip to Ioannina today!
---
Answers to popular questions about rental cars in Ioannina
Am I able to drive in Ioannina without an international driver's permit?
No, international driver's in Ioannina and throughout Greece are legally required to possess an international driver's permit (IDP), in addition to a valid Canadian driver's license. If you have any further questions, queries or fears regarding obtaining your IDP be sure to call us.
Am I allowed to drive my car rental into close by countries?
Almost all rental-car categories can be driven anywhere in Western Europe with out limitation. As a result of insurance polices, there are limitations on luxury car classes in Ioannina as well as on travel in particular locations. Auto Europe has exclusive rental programs for driving a car into Eastern Europe. Call Auto Europe should you have any worries in regards to the region you plan on driving a motor vehicle to.
I've got auto rental insurance from a 3rd party, am I able to use that for my rental car in Ioannina?
Main credit card companies like Visa, MasterCard, Discover, Amex, and others do offer rental-car insurance plans that vary by card and service provider. Compare offers to find out what coverage can be obtained through your credit card.
---
More Transportation Alternatives for Visitors in Ioannina
Regardless of what type of car you need, Auto Europe has a excellent rate in Ioannina that can't be beat. Luxury cars, chauffeurs, vans, airport shuttles, if you're looking for additional transportation options, we have got them. Compare rates on all these transportation options to find the perfect car for you and your party.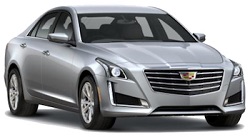 Luxury Car Rentals Ioannina
- Visit the roads of Ioannina in style with a modern luxury rental car. Auto Europe's luxury car or truck rentals contain choices from BMW, Mercedes, Porsche, Range Rover plus more. Review prices between luxury models and traditional car rentals all in one place with Auto Europe.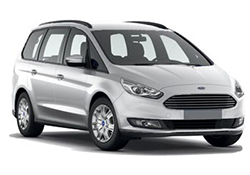 Van Rental Ioannina
- Renting a van in Ioannina makes group travelling a breeze. Avoid the logistics and price of booking multiple cars and enjoy your time in Ioannina together. Vans are a good way to handle large parties or spacious alternatives for cross-country travel.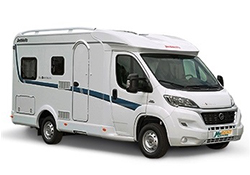 Ioannina Motorhome Rentals
- When renting with Auto Europe you have a wide selection of motorhome rental options in Ioannina. Not only do you save money avoiding costly hotel stays, but you are able to take pleasure in the remarkable landscapes of Ioannina and explore the region at your own tempo!