Car Rental Santorini, Greece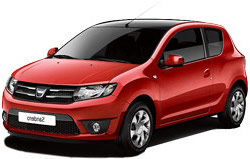 With a car rental in Santorini, Greece, you will be free to explore this immaculate island with ease. Santorini is a mere 76 sq. km in area, but what it lacks in size it makes up for in spectacular views, and incredible architecture. As a volcanic island, visitors admire the stunning beaches of red, white and black sand, and the looming silhouette of the volcano that originally created this Mediterranean paradise. Santorini is the perfect destination for a relaxing island vacation, and because Santorini's population falls below 10,000, you'll be able to get a sense for the local community, and be free to explore on your own without swaths of tourists in the vicinity. Auto Europe offers several convenient car rental pick up locations in Greece, including at the Santorini Airport, and throughout the island - featuring a large fleet of Santorini rental cars.
If you're searching for the best rates and high class customer service, rent a car in Santorini with Auto Europe. You can use our booking engine at the top of the page to view our incredible car rental fleet. If you have any questions please call us at 1-888-223-5555 24/7 and one of our representatives will be happy to assist you.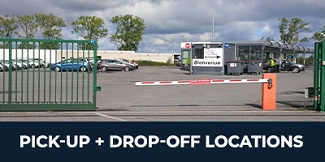 Santorini, GR car rental pick-up and drop-off
Let us know which of the Santorini, Greece, car rental sites you'd like to visit by utilizing our search engine to begin your search. In addition to Santorini Airport's fleet of autos, there are additional downtown sites. There are both Avis and Keddy facilities at the airport and around the city. With Auto Europe, clients may pick up and drop off their Santorini car rental in a variety of locations! Let us know if you don't see what you're searching for and we'll try our best to track it down.
1-888-223-5555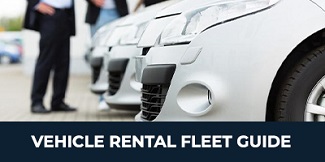 Santorini, GR car rental models
An ever-expanding selection of car rental models is available on Auto Europe's platform, as well as 24-hour customer support and pricing optimizations. Rates for Santorini vehicle rental models can be found on autoeurope.com, from Ford Edge SUVs to Chevy Impalas and Chrysler 300s. A Volkswagen Jetta or a Chrysler Pacifica 7-seater van for the family is not to be overlooked. In Santorini, you may rent a vehicle whether you're in Greece for business, leisure, or educational purposes.

Look through our varied car rental fleet!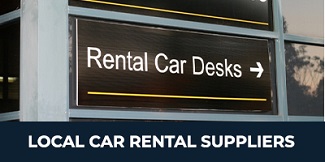 Santorini, GR car rental providers
On the Auto Europe website, Avis and Keddy car rental prices in Santorini are updated in real-time. Online savings and 24/7 customer care may be yours for the taking with just three simple clicks. Your Greece car rental will be waiting for you as soon as you arrive at the airport with your identification, driver's license, and airline boarding pass. To learn more about the Santorini automobile rental companies we work with, click on the links below.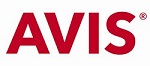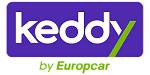 Please have a look at our car rental reviews from past satisfied customers!
Points of interest with a Santorini car rental
With your car rental in Santorini, Greece, you're free to discover every inch of this exciting island at a pace that best suits your itinerary! The towns of Fira and Oia are absolutely breathtaking, and upon your arrival you'll note that they are built right into the sides of the island's cliffs. Surrounded with verdant landscapes, visitors are treated to breathtaking views of the aquamarine Mediterranean. Be sure to catch the Oia sunset - the sun seems to sink directly into the sea from this perspective. Another must-see destination is Megalohori, a village in the island's center which was carved into rock in the 17th century. If history is your thing don't miss the 4,000 year-old Minoan ruins at nearby Akrotiri, all easy drives with your car rental in Santorini.
Travelers can also drive Santorini car hire to the following cities in Greece:
| | | | |
| --- | --- | --- | --- |
| Driving Route | Distance (mi) | Distance (km) | Avg. Trip Time |
| Santorini to Perissa | 7 MIs | 12 KMs | 22min |
| Santorini to Kamari | 5 MIs | 8 KMs | 14min |
| Santorini to Paradisos | 7 MIs | 12 KMs | 18min |
| Santorini to Oia | 7 MIs | 12 KMs | 25min |
Santorini car rental FAQ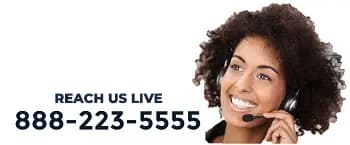 Am I allowed to drive in Santorini without an international driver's permit?
International drivers in Greece are not allowed to drive without an international driver's permit (IDP) and will need both an IDP and valid domestic driver's license to drive their rental car off the supplier lot. If you have further queries about attaining your IDP please call us for more details concerning acquiring an IDP.
If I rent a motor vehicle in Santorini am I allowed to drive it directly into close by countries?
A good number of rental car groups can be driven anywhere in Western Europe with out restriction. Because of insurance regulations, there are limitations on luxury car groups in Santorini as well as on travel in specific regions. Auto Europe has unique rental plans for driving a motor vehicle into Eastern Europe. Contact Auto Europe in case you have any issues in regards to the place you intend on driving a vehicle to.
Is it possible to use 3rd party insurance for my rental car in Santorini?
Visa, MasterCard, Discover, Amex, and other credit cards do provide rental-car insurance coverages. Insurance policies will vary by company. Compare and contrast different plans to uncover what sort of protection may be obtainable for your rental car.