Basque Country Road Trip Planner & Guide: San Sebastian to Bilbao

Bordered by both the Pyrenees Mountains and Atlantic sea, as well as straddling two nations, this seaside region of Basque country has much to offer to travelers year-round. From ocean air and sunny beaches to the rolling hills of the Basque countryside, immerse yourself in the locals' unique language, exciting personalities and amazingly rich history. With the advantage of having your own
rental car in Spain
, you will have a vacation that is uniquely you and nothing like the packaged tours you'll find else where.
Take advantage of the Spain Road Trip itinerary below, or craft your own as you go; this adventure is in your hands!

Read on to Drive to Discover Spain's Basque Region



---
Basque Country Road Trip Day 1: San Sebastian to Vitoria Gasteiz
San Sebastian Events & Attractions:
With it's classic romantic ambiance, it's difficult to understand why San Sebastián--known by locals as Donostia--isn't a Mediterranean hotspot. Come discover the magical atmosphere for yourself. Known primarily for it's golden-sand beaches and paradiasical coastal flora, San Sebastian is the perfect destination to relax and soak up the sun in-between adventures to must-see attractions.
Playa de la Concha: Urban, public beach
Playa de Ondarreta: Urban, public beach
Playa de Gros: Urban, public beach, great for surfers
Fishing Boat Regattas of La Concha: Held in early September, fantastic display of boats
San Sebastian Aquarium : Great for families with children
Monte Igueldo: Explore via the old funicular railway; panoramic views of this Basque city
San Sebastian Restaurants, Bars, and Nightlife: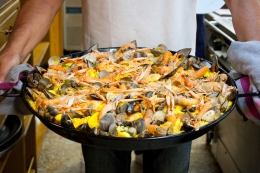 Parte Vieja--historic downtown--is a gourmet food lovers paradise, overflowing with tempting tapas and pintxos bars, it's a perfect locale for hopping from place to place sampling all the flavors this countryside has to offer. San Sebastian's seaside locale means that the seafood offerings are almost always fresh caught, so be sure to sample the local ocean-fare.
La Cuchara de San Telmo: Often crowded & lively, risotto with squid ink, foie a la plancha
La Mejillonera: Traditional patatas bravas, calamari, mussels
Astelana: Tapas with an Asian twist
Arzak: Michelin-starred, seafood, larger meals
Maria Cristina: 5-Star Hotel, centrally located waterfront locale, on-site restaurant
Nh Aranzazu: 4-Star Hotel, beach hotel mere 300m from Playa de Ondarreta, minutes from city center
Husa Europa: 5-Star Hotel, located in downtown shopping district walking distance from Playa de la Concha
---
Basque Country Road Trip Day 2: Vitoria-Gasteiz to Haro
Vitoria-Gasteiz Events & Attractions:
Many tourists visiting Spain don't find their way to modest Vitoria-Gasteiz, heart of Basque Country, but you're one of the lucky ones. Visiting this enchanting village, with its 15th century storefronts, will no doubt be a highlight on your trip as you're swept back in time.
Vitoria City Walls: Built in the 11th century, medieval architecture
Bendaña Palace: Located in the city center, well-preserved Renaissance palace
Escoriaza-Esquivel Palace: Located in Old town, well-preserved Renaissance palace
Plaza de la Virgen Blanca: Quiet and peaceful square, market/cafes, 4th of August of every year Celedón comes down to the city and opens the fiestas of Vitoria
Vitoria-Gasteiz Restaurants, Bars, and Nightlife:
Calle Correría: Memory-making, high-end splurge restaurant
El Portalón: Historic stagecoach inn turned restaurant, wait staff wears vintage farming costumes
Zaldiarán: Eight-course tasting menu, classy yet affordable
Restaurante El Clarete: Adventurous Basque cuisine, "surprise degustation" menu
Nh Canciller Ayala: 3-Star Hotel, centrally located, balcony views of Cathedral, parliment, and Florida Park
Holiday Inn Express Vitoria: 3-Star Hotel, lobby area is medium in size and modernly decorated
AC Hotel General Alava: 3-Star Hotel, located in Heart of Vitoria, walking distance to Fine Art Musuem, Cathedral, and old quarter
---
Basque Country Road Trip Day 3: Haro to Bilbao
Haro Events & Attractions:
Haro sits at the northwestern tip of the celebrated wine region of Rioja, a region that produces some of the best value bottles of wine in the world--like its Tempranillo-dominant, cherry and vanilla hinted reds, and its crisp whites. The best time to visit Haro is during the Summer when the Haro Wine Festival begins, where vintners and oenophiles engage in a red wine fight. Be sure to pack an old white shirt for June 29, the Day of Patron Saint San Pedro, and prepare for a wine and grape slinging free-for-all.
Haro Wine Festival: 29 of June--the day of the patron saint San Pedro, wear a white shirt and be prepared for a "wine battle"
Bodegas López de Heredia Viña Tondonia: Winery, traditional 19th century equipment
Bodegas y Vinedos Gomez Cruzado: Offers tastings flights (a sampling of 3-5 or more wines)
Globos Arcoiris: Hot air balloon rides over rolling hills and stunning architecture
Haro Restaurants, Bars, and Nightlife: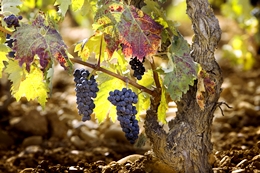 "Food without wine is a corpse; wine without food is a ghost." ~ Andre Simon
Experience the life and excitement of perfect parings on your Basque road trip at one of Haro's many fabulous restaurants.
Asador Beethoven: Traditional Spanish dishes, varied wine list
Restaurante Mesón Atamauri: Rustic, lamb, asparagus, mushrooms, reasonably priced wine
Arrope: Centrally located, vegetarian options
Haro Hotels & Lodging:
Hotel Los Agustinos: 4-Star Hotel, luxurious, large rooms, centrally located to fine restaurants, originally a 13th century convent
Casa de Legarda Cottage: Cottage-style Hotel, romantic ambiance, 3km from Haro city center
Hostal Aragón: 1-Star Hotel, family-run, budget, simple, spacious rooms
---
Basque Country Road Trip Day 4: Bilbao & Beyond
Bilbao Events & Attractions:
Welcome to Bilbao, the final stop on your Spain road trip, and the capital of Basque country. Art and culture lovers will find themselves at home in the frenetic cultural capital of Bilbao. Myriad attractions await you, from stunning architecture to idyllic beaches, so be sure to use your Bilbao rental car to the fullest and explore unabated. Looking for a bit more history out of your Spanish tour? Day trip to Guernica and experience one of the first aerial bombing targets by the Nazis in 1937. Take in this inspirational location for Pablo Picasso's black-and-white mural Guernica or contemplate the challenges of war and peace at the Gernika Peace Museum.
Guggenheim Museum: Modern art musuem, rotating art exhibitions inside
Museo de Bellas Artes: Museum with both contemporary and classical art collections, includes local Basque artists
Teatro Arriaga Antzokia: Theater inspired by the Paris Opera House, still presents opera, ballet, concerts, live theater
Euskal Museoa: Experience Basque culture from prehistoric times to the 21st century, at this Musuem. Formerly Jesuit college cloister
Bilbao Restaurants, Bars, and Nightlife:
Mercado de la Ribera: Open air market with fresh produce, food-carts, and sit-down eateries
Plaza Nueva: Prime people-watching location, tapas bars in all directions
Rio-Oja: Traditional Basque fare (like sheep brains & squid in pools of its own ink)
Lopez De Haro: 5-Star Hotel, facilities include tearoom, restaurant, cocktail bar, and workout room
Spa Husa Jardines De Albia: 4-Star Hotel, located in the centre of Bilbao, near the church of San Vicente, in the heart of the commercial and business area
Gran Bilbao: 4-Star Hotel, located in the new Miraflores neighbourhood, just 500 m from the Bilbao-Atxuri Station and a 5-minute walk from the city's Las Siete Calles del Casco Viejo district
---
More Fantastic European Road Trip Planning Guides