Central Spain Road Trip Planner & Guide: Madrid to Toledo

With its popular Mediterranean climate, delightful eateries and deep cultural heritage, millions of visitors are drawn to this region each year; few Spain destinations can contend with the capital city of Madrid. While the environment differs from that of the coastline experiences, the country's largest city provides immense eye-opening opportunities as it dates back to the Middle Ages and is overflowing with both historical treasures and 21st century excitement.

Whether you're a tapas-loving foodie or you desire to be drawn into a fiery flamenco beat, you can probably find a packaged tour of Madrid on the market. However, to truly uncover the heart of Spain and delve into the culture, nothing compares to the comfort and convenience creating your own personalized itinerary with the versatility afforded by having your own method of transportation. Enjoying Madrid itself on foot and then pick up your vehicle to further your Spanish adventure with the suggested itinerary below.


Read on to Drive to Discover Central Spain



---
Central Spain Road Trip Day 1: Madrid to Segovia
Madrid Events & Attractions:
As one of the liveliest cities in Spain, Madrid is the perfect destination to kick off your Central Spain road trip. With so many incredible attractions to choose, from multi-genre art museums and ancient architecture, to a undoubtably legendary nightlife scene, a rental car in Madrid is an absolute must in this Spanish metropolis.
Museo del Prado: Impressive collection of paintings, sculptures, drawings, and prints from around the world, also including Goya, Velázquez, El Greco
Centro de Arte Reina Sofía: Houses Pablo Picasso's commemoration of the Nazi bombing of this Basque town--the Guernica mural, also works by Salvador Dalí & Joan Miró
Museo del Arte Thyssen-Bornemisza: Hosts lesser-known but no less significant works
Palacio Real: 18th-century, tour the Royal Armory & old-fashioned palace apothecary
Plaza Mayor: 17th-century, ancient home to the Spanish Inquisition, great place to begin a self-guided walking tour of Madrid
Fiesta de San Isidro: Mid-May, typical lively Madrid festival offering parades, bullfights and dancing as it welcomes the city's patron saint
Madrid Restaurants, Bars, and Nightlife: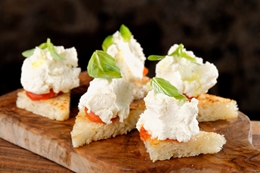 Madrid is a city that deeply honors culinary tradition, evident through the myriad restaurant and bar options scattered throughout the city. Madrid's inland locale makes it more of a haven for farm-fresh local ingredients than seafood options, but regardless of what you desire, Madrid is sure to have something that piques your interest.
Casa Alberto: Heartier, authentic meals (grilled octopus, deep fried peppers stuffed with oxtail)
El Caldero: Romantic ambiance, excellent paella
Sobrino del Botín: High-end eatery, outstanding roast suckling pig, busy, pricey
Plaza Mayor: Try their squid sandwiches (bocadillos de calamares)
Villa Magna: 5-Star Hotel, located on the Paseo de la Castellana, one of the main avenues in Madrid. The very chic street and its elegant boutiques can be found just behind the hotel
Lope De Vega: 4-Star Hotel, 60 themed rooms inspired by the 17th century writer
Liabeny: 4-Star Hotel, clean, modern, average fare
---
Central Spain Road Trip Day 2: Segovia to Avila
Segovia Events & Attractions:
Treasured collections of modest Moorish architecture and medieval churches line the city streets, making a simple afternoon stroll the most picturesque of events.
Segovia: UNESCO World Heritage site, microcosm of Spanish history, sandstone architecture, mountainous environment, cool location during summer heat
El Acueducto: 28 meters high, mortar-free engineering marvel
Gothic Catedral: Medieval Alcázar, panoramic viewpoint
Vera Cruz Church: 13th century, panoramic vistas, a dodecahedral edifice built by the Knights Templar
Segovia Restaurants, Bars, and Nightlife: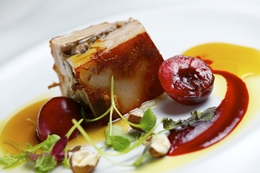 No Spain road trip is complete without sampling the regional fare of roast suckling pig in Segovia. Segovia, Spain, has a multitude of eateries and bistros that do traditional meals, as well as plenty of modern bars, lounges, and clubs.
Mesón de Candido: Celebrity-frequented, offers traditional roast sucking pig
Restaurante Casa Chapete: Local favorite, smokey atmosphere
Narizotas: Ever popular chef's "mystery sampler," tapas
Parador De La Granja: 4-Star Hotel, located only 11 km from the World Heritage City of Segovia, right in the heart of the Sierra de Guadarrama
Los Arcos: 4-Star Hotel, located in the heart historical city center, Acueducto and Alcazar are both 5 minute walks from the hotel
Santana: 3-Star Hotel, located just outside of Segovia near the Guadarrama natural park, ideal for those travelers who want to enjoy the outdoors without sacrificing modern creature comforts
---
Central Spain Road Trip Day 3: Avila to Toledo
Avila Events & Attractions:
At the intersection of medieval wonderment and Mediterranean paradise lies the quaint UNESCO World Heritage site, Avila. The city's primary claim to fame is its curved, ancient city walls providing a remarkably preserved lens into the 12th century.
Winding City Walls: UNESCO World Heritage Site, constructed in the 12th century
Monasterio de Santo Tomas: Royal monastery
Basilica de San Vicente: Romanesque architecture
Four Posts: Stand-alone historic structure, picturesque views of town below
Avila Restaurants, Bars, and Nightlife: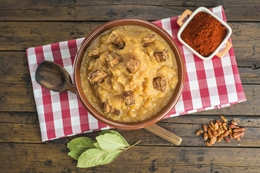 There are plenty of delicious meal options around Avila but for a sweet treat to round off your meal, look for "yemas de Santa Teresa"--a lemony custard cake specific to Ávila and named for the town's patron saint.
Los Candiles: moderately priced, home-cooked & hearty meals (cozy tomato and bread soup, tender chuletón rib steak)
Padel League: mushroom croquettes, grilled octopus
Soul Kitchen: fusion restaurant, located inside the 16th century castle
Avila Hotels & Lodging:
Puerta De Gredos: 4-Star Hotel, located on the outskirts of El Barco de Ãvila's town centre and numerous entertainment venues and shopping areas
Parador De Avila: 4-Star Hotel, convenient location, large rooms, authentic medieval setting
Palacio De Velada: 4-Star Hotel, located within the central city walls, lush courtyard, restaurant & bar
---
Central Spain Road Trip Day 4: Toledo & Beyond
Toledo Events & Attractions:
Toledo sings a magnificent melody of Spanish history--filled with impressive remnants of Roman, Visigoth, Jewish, Muslim, and Christian occupation. A self-guided walking tour through the city's labyrinth of streets will give you an excellent glimpse into Toledo's vast past via it's architecture alone.
Catedral de Toledo: A standout of traditional Catholic architecture (stained glass, gold works, sacred arts)
San Juan de los Reyes: Franciscan monastery
Jewish Quarter: Includes 14th-century synagogue and a museum on Sephardic history
Toledo Restaurants, Bars, and Nightlife:
Los Cuatro Tiempo Restaurante: Offers three-course dinners, romantic ambiance
Castilian Restaurante Casón López de Toledo: Located in a 16th century palace, reservations recommended
Restaurante Mesón Palacio: Hearty home cooked meals (steaming bowls of bean soup with partridge)
La Abadia: Lighter meals, traditional fare, decent price
Toledo Hotels & Lodging:
Fontecruz Palacio Eugenia De Montijo: 5-Star Hotel, located in the heart of the city, surrounded by all the major historical sites, such as the cathedral
Parador De Toledo: 4-Star Hotel, splurge stay, view overlooking the Tajo Gorge (the very same that inspired El Greco)
Kris Domenico: 4-Star Hotel, located in the Cigarrales area. The hotel is around only 3 km from the city center
---
More Fantastic European Road Trip Planning Guides