Top Cultural Activities in Catalonia by Car
The region of Catalonia in northwest Spain boasts a variety of landscapes from rugged coastlines and sandy beaches, to the rocky Pyrenees Mountains and farmlands of inland Catalonia. It is also home to the works of celebrated artists such as Guidi, Picasso & Dali. Pair this diversity in scenery and rich artistic history with an events calendar stacked with opportunities to take in the local cultural of the area and you have a perfect destination to Drive to Discover. Below we have outlined a road trip itinerary that will guide you to the 7 best cultural activities in Catalonia, Spain. Included with each recommended stop is a local cultural activity that, if it fits with your schedule, will offer you an opportunity to immerse yourself in what makes this region of the world truly unique. With this guide, you will begin your 431-mile journey at Barcelona's El Prat Airport and will travel throughout Catalonia. This abbreviated route lends itself to a long weekend of exploration and offers ample opportunities to extend the route at any stop.
Rent a car in Spain
and start traveling today!
Print this Drive to Discover Guide

Read on to Drive to Discover the The 7 Best Cultural Activities in Catalonia

---
1. Temps De Flors in Girona
Good For: The savvy traveler
After a short drive north-east from
Barcelona
, you'll find the "Venice of Spain". With its painted hanging houses and footbridge crossing the River Onyar, you'll quickly see how the comparison is accurate of this medieval city. A city serious about tradition, it's a must see for the history buffs. One of the most popular events in Girona is the Temps de Flors. During this multi-day flower festival, explore the beautiful & fragrant city of Girona. The official event route is made up of 62 exhibitions of artistic floral displays with many stops at the patios and gardens of private homes & historic buildings that are not open to the public any other time of year. The city comes alive with activities including floral displays, photo & film competitions, music festival and food specially prepared using floral ingredients. The festival will be held May 13-21, 2017. You may also choose to
rent a car in Girona
instead of Barcelona.
Next stop: 1 hour & 12 minutes
---
2. The Dali Triangle and the village of Cadaques
Good For: The bucket lister!
Located only a little over an hour northeast of Girona is the sleepy fishing village of Cadaques. A popular destination for tourists and holiday makers escaping Barcelona, the village was also popular for many artists in the 19 century including Salvador Dali and Pablo Picasso. In fact, Dali kept a home not far from the village. Using Cadaques as a jumping off point you can visit the 'Dali Triangle' as recommended by our partner and expert travel blogger, Heather Cowper of
Heather on Her Travels
a blog for the 40+ traveler looking for an authentic travel experience with a little luxury. See her recommendations for cultural activities around Cadaques below.
"When visiting the Costa Brava region in Catalunya, you must explore the three places associated with that giant of 20th-century art, Salvador Dali, which are known as the 'Dali triangle'. Start at the Dali Theatre-Museum in Figueres, the artist's birthplace, which is packed full of surreal artwork, sculptures and installations often featuring his wife and muse Gala. At Port Lligat you'll find the whitewashed fisherman's huts that Dali converted into his home and studio, with views of the sea and a delightful terrace garden with swimming pool. Finally, stop at Gala's castle at Pubol near Girona, a fortified manor house which was a gift from Dali to his wife, with a collection of her couture dresses and a tranquil shady garden."
For more information visit the
Costa Brava tourism board
.
Next stop: 2 hours & 20 minutes
---
3. Fire & Feast Celebrations in Berga
Good For: The off-the-beaten-path explorer
Along with celebrations held in many villages in neighboring regions of Spain & France, "Fallas of the Pyrenees" are fire festivals celebrating the start of harvest season by purifying the fields and forests. They also mark the summer solstices and honor the sun. These festivals in Les and Arties are usually complimented by the feast of St. John in late June. In the villages of Bagà and Sant Julià de Cerdanyola, these celebrations mark the winter solstice. Not going to be in the area for the Fallas, don't worry. The spectacular scenery & heritage offers much to be discovered. For example, Berga County offers a
number of cultural road trips
that encourage visitors to immerse themselves in the surrounding beauty. Pack your hiking boots and spend some time exploring the mountain vistas. Photo credit: Manel Pueyo.
Next stop: 55 minutes
---
4. Spain's Largest Balloon Festival in Igualada
Good For: Family Travel
If you're visiting Spain in July, make sure to make time to attend Spain's largest balloon festival! A necessary stop on your trip from Berga to Tarragona, you can easily access the festival grounds in Igualada. This four-day festival offers something for the whole family with a balloon competition, activities for the kids and the opportunity to ride high above the crowd with private rides. There's also a photography competition to capture the most spectacular shot of the colorful balloons filling the sky.
Next stop: 1 hour & 4 minutes
---
5. Roman Ruins and Human Towers in Tarragona
Good For: Family Travel
Continue your journey to Tarragona, the home of many ruins including a seaside amphitheater built by the Romans in the 2nd century AD. The amphitheater is one of many ruins in the area that offer an impressive reminder to the history of the city, a onetime major mercantile hub of Roman Spain. The Tarragona Human Tower competition is another popular cultural activity celebrated in Tarragona. The official competition takes place the first weekend in October on even years and draws over 42 teams and over 6,000 spectators. Not planning on being in town for the competition, you can still catch these stunning spectacles from June to November in city squares around mid-day.
Next stop: 38 minutes
---
6. Soak Up The Sun in Sitges
Good For: Luxury Travelers
With 300 days of sun and gorgeous beaches, Sitges offers travelers a luxurious feeling seaside retreat and is often visited by Barcelonians looking to escape city life. With a vibrant nightlife and thriving gay community, Sitges is anything but boring. Enjoy a walk through the city's center to experience street arts & musicians or bask in the sun at one of the area's many pristine beaches.
Next stop: 26 minutes
---
7. Visit Barcelona's Gothic Quarter
Good For: The Explorer
Exploring the oldest part of Barcelona reveals architecture from Roman & medieval times including part of a Roman wall that encompassed the then town. Visitors will find narrow cobblestoned streets that open into splendid squares fit for wandering and soaking up the general charm of the area. Another way to truly experience the culture of Barcelona is by tasting the local food. Barcelona Eat Local offers
cultural walking tours
that include delicious tastings from family-owned eateries that reproduce historic dishes, some that have been created more than 500 years ago!
---
Explore These Cultural Activities in Catalonia with a Car Rental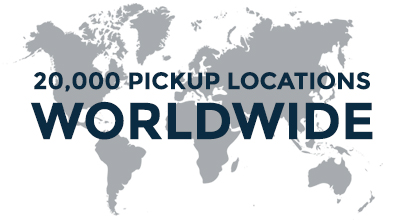 The best way to explore these 7 cultural actives in one trip, is to rent a car and travel at your own pace. Let us help plan your next road trip adventure in Europe. With 60 years of experience, we can find you the best car rental rates, luxury or economy,
incredible hotel accommodations
to help you enjoy the perfect vacation abroad. Give us a call, toll-free at
1-888-223-5555
to speak to one of our experienced reservations agents, and prepare for the trip of a lifetime.
Looking for additional road trip itineraries for Spain? Check out our other Drive to Discover guides where we explore the best places to visit in Spain including
must-see UNESCO sites
, the tastiest
culinary experiences in Northern Spain
, and
the most breathtaking locations in southern Spain
.
More Fantastic European Road Trip Planning Guides