Andalusia Road Trip Planner & Guide: Sevilla to Cordoba

From lively festivals to diverse architecture & cultural history, this Andalusian road trip will leave you breathless. It comes as no surprise that over two million visitors a year vacation here. Stretching across the southern tip of the Iberian Peninsula, Andalusia has played host to numerous empires across the ages that have left beautiful, indelible marks upon the region.

Branch out from the package tour and explore its whitewashed villages and rich cultural defining traditions--from bullfighting to tapas to flamenco dancing. Andalusia is a captivating and romantic provence you'll be loth to miss out on so book your private rental car in Spain with Auto Europe and prepare to venture on the road trip of a lifetime.

Read on to Drive to Discover Spain's Andalusia Region


---
Andalusia Road Trip Day 1: Sevilla to Malaga
Sevilla Events & Attractions:
In terms of impressive architecture, Sevilla is second to none. Not only is the world's largest cathedral, Seville Cathedral, located in Sevilla, but myriad other architecture wonders. The hardest part of visiting Sevilla is deciding where to go first. With so many incredible attractions at your fingertips, a Sevilla rental car only makes sense.
Alcázar: UNESCO World Heritage Site, the 15th century royal court of Fernando and Isabel, originally a medieval Muslim fortress--offering exotic Arabic influenced architecture
Seville Cathedral: World's largest Gothic cathedral, multiple cultural influence during the build offers a unique architectural experience--the bell tower (La Giralda) has a Moorish influenced minaret and Renaissance styled top
Barrio de Santa Cruz: Medieval Jewish neighborhood, romantic atmosphere
Museo del Baile Flamenco: Housed in an 18th century palace, Flamenco history and culture, offers shows in the evenings after closing hours
Semana Santa: Easter, Holy week
Feria de Abril: Lively 6 day fair that includes music, dance, traditional costumes, daily bullfights
Sevilla Restaurants, Bars, and Nightlife: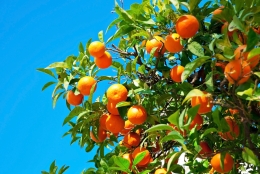 Traditional of Spain, you can always find tasty tapas (small plates) to sample throughout the night and the riverside district of Triana is an excellent place to visit as it's packed with rustic bistros and tap houses galore. Beyond tapas, another regional specialty not to be missed is the Sherry--a fortified (meaning Brandy is added) wine.
Mesón Cinco Jotas: Not-to-miss authentic jamón
Extraverde: Locally made cheese
Bar Santa Ana: Good for Sports fans, bullfighting décor
Bar Bistec: Seafood, (grilled fish, cod fritters, calamari)
Fontecruz Sevilla: 5-Star Hotel, pricey, centrally located, terraces, elegant décor, views of Sevilla's most popular tourist attractions
Gran Melia Colon: 5-Star Hotel, luxury, blends tradition and modern
Barcelo Renacimiento: 5-Star Hotel, lavishly appointed rooms
---
Andalusia Road Trip Day 2: Malaga to Granada
Malaga Events & Attractions:
Malaga was founded in the 8th century and while keeping with its roots and plenty of historic Moorish influence, it is also a hotbed for art of every kind (from glass and crystal to classic cars).
Alcazaba: 11th century palace and fortress, includes partially excavated Roman amphitheater and the Museo Arqueológico--which houses a collection of artifacts from the site
The Castillo de Gibralfaro: Castle ruins and spectacular views
Museo Picasso Málaga: Considerable exhibit honoring the artist and his birthplace
Costa del Sol: Opulent and extravagant beach resorts, Spain's Riviera strings together Playa de la Malgueta, Playa de Pedregalejo, Playa del Palo
Malaga Restaurants, Bars, and Nightlife: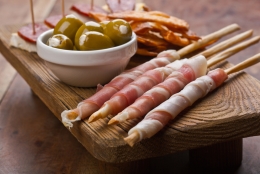 Malaga plays host to a largely exuberant nightlife and you can easily find your place to party at any of the bars near Plaza de la Merced, Plaza Mitjana and Plaza de Uncibay.
La Rebaná: Centrally located, tapas, unique dishes (foie gras with salted nougat)
El Tapeo de Cervantes: Fresh dishes (artichoke and goat cheese quiche with basil pesto)
Aire Gastrobar: Vast range of Mediterranean fare
Vincci Posada Del Patio: 5-Star Hotel, located in the historic city center, lustrous & modern luxury
Cortijo Chico: 4-Star Hotel, 15 kilometers from the city center, tranquil gardens, spacious & bright rooms
Malaga Centro: 4-Star Hotel, centrally located, includes rooftop pool
---
Andalusia Road Trip Day 3: Granada to Cordoba
Granada Events & Attractions:
The ancient Muslim capital of Granada still displays the best of its Islamic influences, evident from the heavy-presence of Moorish architecture, tiled facades, and modern bazaar-style markets.
The Alhambra: Icon of Spain's Moorish occupation, much to explore--the Alcazaba's tower, Charles V's Palace, the Generalife Gardens, Palacios Nazaríes; also offers night time tours
Mirador de San Nicolas: Hilltop viewpoints and stunning lookouts
Capilla Real: Location of King Fernando and Queen Isabel's burial site
Alcaiceria: Reconstruction of an old Moorish bazaar offers an exciting shopping opportunity
Granada Restaurants, Bars, and Nightlife: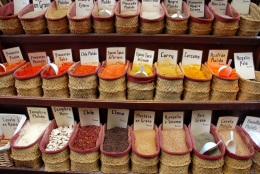 Amazingly, many of the city's bars still keep to the fading tradition of serving a free tapas plate with the purchase of beer or wine. Plenty of delicious options are available to you as well if you're looking for a more substantial meal, such as at Carmen--a restaurant within one of the Albayzín's magnificent walled gardens overlooking the Alhambra.
Calle Navas: Affords a variety of bar hopping opportunities
Restaurante Arrayanes: Moroccan meals with an exciting setting
Carmen Mirador de Aixa: Fine dining
Fontecruz Granada: 5-Star Hotel, refurbished Renaissance façade with modern interior
Vincci Granada: 4-Star Hotel, cozy and affordable, contemporary
Casa Del Capitel Nazari: 3-Star Hotel, 16th century palace, posh Moroccan-style rooms
---
Andalusia Road Trip Day 4: Cordoba & Beyond
Cordoba Events & Attractions:
Welcome to Córdoba, where the central Mezquita represents a unique cultural combination that joins Roman and Visigoth influences with the rich impact of Islamic medieval architecture--like it's Mihrab and Torre del Alminar.
Alcázar de los Reyes Cristianos: 13th century Christian palace, seat of the infamous Spanish Inquisition
Juderia: The town's maze-like Jewish quarter, medieval Sinagoga
Museo Romero de Torres: Few minutes walk from the Mosque/Cathedral, gallery for the works of Julio Romero de Torres
Medina Azahara: Just outside the city, 10th century Muslim capital ruins
Cordoba Restaurants, Bars, and Nightlife: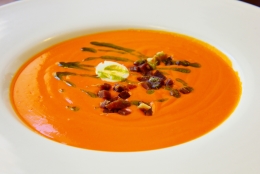 Insider's secret: Venture into the Jewish Quarter for the best restaurant values in town.
Restaurante El Choto: Grilled meats, offers fixed price as well as tasting menus for any appetite
Casa Mazal: Jewish cuisine, modern feel, good for vegetarians
Taberna San Miguel El Pisto: Traditional Spanish dining, tapas, old-school ambience
Hacienda Posada De Vallina: 3-Star Hotel, period furniture immerses you in medieval Córdoba, tucked near the Mezquita
Nh Califa: 3-Star Hotel, business-class accommodations
La Hospedaría de El Churrasco: 3-Star Hotel, close to the Mezquita, peaceful and relaxed
---
More Fantastic European Road Trip Planning Guides