Catalonia & Valencia Road Trip Planner & Guide: Barcelona to Alicante

Tourists flock to Spain each year for it's sunny weather and spectacular food but many miss out on experiencing all this Iberian country has to offer when they stick to a typical package tour. Instead, come bask in the sun on Spain's eastern coast with all its Mediterranean acclaim on a relaxed road trip by way of your own private rental car in Barcelona from Auto Europe.

Enjoy touring the rolling Catalan countryside at your own pace; taking in the Roman ruins, delightful small villages, world-class wineries and culinary experiences that you choose to partake in. With over 500 kilometers to explore between the bustling Barcelona and the pristine beaches of Alicante, in the comfort and convenience of your own private luxury car rental, your Spain travel plans will truly come alive.


Read on to Drive to Discover the Attractions, Restaurants, and Hotels from Barcelona to Alicante



---
Catalonia & Valencia Road Trip Day 1: Barcelona to Tarragona
Barcelona Events & Attractions:
Begin your Spain road trip in the cultural center of Barcelona, celebrated for its Catalan cuisine, diverse art scene, and myriad architectural wonders. The sheer volume of attractions found in Barcelona, coupled with it's idyllic seaside locale makes it one of the most popular tourist destinations in the world, and undoubtedly you could spend your entire vacation in this city alone. Most Spain tours overlook the many exciting towns and villages outside of the city, though, so break from the tourist mold and ready your Barcelona rental car for the ultimate Spanish vacation!
Basilica de la Sagrada Família: Probably the most recognizable work by experimental architect Antoni Gaudí; a famously unfinished piece of architecture
La Pedrera (or Casa Milà): Modernist building by Antoni Gaudí, known for it's serpentine walls
Museu Picasso: Picasso museum, located in the palaces of La Ribera
La Rambla: Tree-lined pedestrian boulevard and outdoor shopping mall, popular with tourists and locals alike
Museu Nacional d'Art de Catalunya: Art museum dedicated to conserving Spain's artistic heritage
Avinguda Diagonal: Barcelona's largest avenue that bisects the city. An absolute shopper's paradise!
Barcelona Restaurants, Bars, and Nightlife: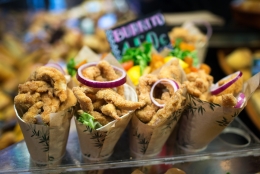 Catalan cuisine is praised far and wide for its sundry and assorted use of fresh vegetables and seafood. Similar to other Mediterranean culinary styles, Catalan cuisine is highly diverse, making Barcelona's restaurant scene vibrant and full of options. No matter what your food preferences are, you're sure to find a restaurant in Barcelona that you'll love. Somewhat expected, the nightlife scene in Barcelona is top-notch with an endless array of dance clubs, bars, and after hours venues peppered throughout the city.
La Ribera: You won't be able to turn your head without finding an enticing tapas bar on this street
Restaurant Elisabets: Authentic, fixed-price tapas bar, local favorite, usually absent of tourists
Xiringuito d'Escribà: Waterfront seafood restaurant, known for both paella and pastries
Balthazar: Mediterranean-Catalan fusion cuisine, great value in a modern setting
Majestic: 5-Star Hotel, luxury accommodation in the heart of Barcelona. Includes fine dining, modern spa complex, rooftop bar, pool and restaurant
Princesa Sofia Gran Hotel: 5-Star Hotel, located on the avenida Diagonal in the heart of the financial, residential, and business districts of Barcelona
Hesperia Tower: 5-Star Hotel, ideally situated between Barcelona International Airport and Barcelona city center
---
Catalonia & Valencia Road Trip Day 2: Tarragona to Valencia
Tarragona Events & Attractions:
You may be drawn to Spain for the urban enchantments of Barcelona but you'll stay for the utopian country villages. Between Barcelona and Valencia you'll discover the Gothic and medieval gems of Tarragona, an long-ago port city trapped by an eponymous district, which blends the romance of ancient history with the best of Mediterranean of today.
Montblanc: 14th century city walls and ancient cave dwellings. Legend claims St. George slew the dragon here
Monestir de Poblet: Built in 1151, grandiose monastery located at the base of the Prades Mountains
Castellers festivals: Museum building housing plaster casts of people who didn't escape the Mount Vesuvius eruption
Siurana: Ancient Moorish fortress village
Tarragona Restaurants, Bars, and Nightlife: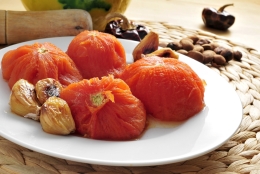 Much like Barcelona, Tarragona's coastal Mediterranean locale inspires a wealth of fresh seafood options and tapas bars. The larger province of Tarragona has been a major wine production region since the ancient Romans, and today is celebrated for the continued production of traditional wines, including sweet dessert wines, sun-aged Rancios, and high alcohol content Tarragona Clásico. Though obviously smaller than Barcelona, the restaurant and nightlife scenes are still thriving, with a number of bars, cafes, and bistros spread throughout the area.
La Siuranella in Siurana: 1-Star Hotel, private balconies, and breathtaking views of the Spanish countryside
Cal Compte near Escaladei: 18th century renovated mansion converted to hotel lodging, views of surrounding countryside
AC Hotel Tarragona: 4-Star Hotel, easy access to the train station, exhibition centre, beaches, Archaeological Museum, and the Contemporary Art Museum
---
Catalonia & Valencia Road Trip Day 3: Valencia to Alicante
Valencia Events & Attractions:
Located on the Mediterranean Sea, nearly 4 hours south of Barcelona, Valencia's paradisaical locale offers a unique vantage point from which to explore the regional culture and attractions. In contrast to most coastal tourist destinations where the pulse of the city is experienced primarily at the beach, Valencia's cultural personality is centered around its downtown neighborhoods. A wide variety of attractions await you in Valencia, including the internationally famous Fallas Festivity--a week long, city-wide celebration in March where each of Valencia's neighborhoods displays massive paper mache effigies before burning them to the ground on the final day during a proud display of fireworks.
Ciudad de las Artes y las Ciencias: Kid-friendly, entertainment-based cultural and architectural complex, aquarium, planetarium, interactive science museum, and concert hall
Barrio del Carmen: Old-town Valencia, Roman, Gothic, Baroque, and Renaissance style architecture
Cathedral de Valencia: Rumored to be the home of the renowned Holy Grail
Las Fallas de San José: Mid-March festival week of bonfires and late-night music, culminating in the burning of over 700 effegies, and mocking representations that lambaste politicians, celebrities and current events with a good dose of humor
Valencia Restaurants, Bars, and Nightlife: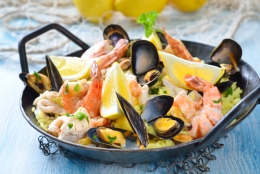 As the official birthplace of Spain's most popular culinary offering, paella, it's basically a requirement to sample all the incredible paella varieties when you're in Valencia. To differentiate authentic Valencian paella from the tourist-trap variety, it's smart to avoid restaurants that advertise with large doorway signs displaying paella. In most circumstances, this is an indicator of previously-frozen/microwaved paella. Valencia's cultural customs indicate that paella is typically served as a mid-day meal, as opposed to dinner, so you may want to avoid restaurants that oppose this custom, as the quality of the paella should be in question.
Los Arcos: Waterfront location, rustic decor, traditional rice-and-seafood stews
La Pepica: Pricey, popular, seafood, paella
La Alegria de la Huerta: Beachfront, traditional cuisine, tapas, rice dishes, fresh fish
Ca Sento: Pricey but delectable splurge
Ad Hoc Parque Golf: 4-Star Hotel, outdoor complex with swimming pool, sun terrace, loungers and parasols. Additional facilities include a sauna, solarium and a gym
Vincci Lys: 4-Star Hotel, convenient location close to a number of sites of interest, such as City Hall Square and the Bullring
Sh Ingles Boutique: 3-Star Hotel, licensed historical building located in the tourist center of Valencia, just a few minutes from the city center
---
Catalonia & Valencia Road Trip Day 4: Alicante & Beyond
Alicante Events & Attractions:
As your Spain road trip through Catalonia and Valencia comes to a close, the final day brings you to the paradisaical port-city of Alicante. This historic Mediterranean port is an excellent destination to soak up some sun, and relax a bit after all the site-seeing you've been doing the previous 3 days. A variety of private and public beach-fronts can be found throughout Alicante, including the Explanada de Espana, a promenade lined with palm trees, restaurants, shopping, and beach-access.
Explanada de España: Beachside promenade with shops, restaurants, and beach-access
Museo de Arte Contemporáneo de Alicante (MACA): Contemporary art museum
Museo de la Ciudad de Alicante (MUSA): Waterfront promenade and boulevard with shops and restaurants
Playa del Postiguet: Popular beach choice
Alicante Restaurants, Bars, and Nightlife:
Piripi: Modern take on the traditional trinity of rice, fish, and seafood
Mesón de Labradores: Bona fide tiled décor, appetizing croquetas
Dársena: Nautical themed, flavorful tapas
Nou Manolín: Local hidden gem
Don Carlos: Fusion cuisine
Hospes Amerigo: 5-Star Hotel, located close to the city center. A variety of bars, restaurants and pubs are located within 20 meters
Melia Alicante: 4-Star Hotel, beach hotel built in 1973, located 100 meters from the center of San Juan, close to the beach promenade
Albahia Tennis & Business Hotel: 3-Star Hotel, located on the seafront area of Costa Blanca, situated close to the city center of Alicante
---
More Fantastic European Road Trip Planning Guides