Driving in Florence, Italy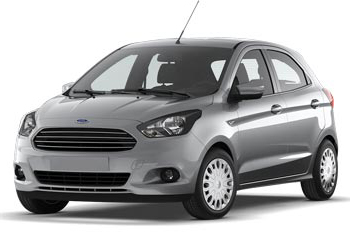 Making the decision to tour Florence by car is the first step towards ensuring your next trip to Tuscany goes off without a hitch. Due to the fact that roadways in Florence are very congested, being prepared before you get behind the wheel is incredibly important.

What to Watch Out for On the Roads in Florence
You'll learn this quickly when traveling in Italy, local drivers are aggressive and are incredibly efficient. They are familiar with the roads and they are typically interested in getting where they need to go in the quickest way possible. This means you're apt to see cars, scooters, motorcycles and even bicycles going the wrong way on a one-way street, simply because it is the shortest route to their destination. Be alert, be confident and drive defensively, and you'll fit right in on the roads in Florence!

Driving in Florence? Keep Your Full Attention on the Road Ahead
Just like driving in Rome and other large cities in Italy, navigating the roadways in Florence will require your full attention. The Autostrada is the main highway system in Italy and is similar to the Interstate highway system in the United States. This road network is the quickest way to travel through the country, where as winding country roads are better for sight-seeing opportunities. Be sure to keep your lights on when driving in Florence on the Autostrada and only travel in the passing lane to pass.

ZTL Zones in Florence - Where You Can and Cannot Drive in Florence
A ZTL area is a surveillance-monitored, traffic-restricted zone designed to cut down on motor vehicle traffic in larger Italian cities. There are several entrance points around the city that are usually marked with traffic signs, but sometimes these zone indicators are hard to see and you might not know when you have crossed the line until it is too late. Don't make the mistake of thinking you can drive into a ZTL zone unnoticed; video surveillance cameras automatically detect and photograph license plates of all vehicles that cross the line.

Even though you'll have a car rental at your disposal on your next trip to Florence, it is unlikely that you will be granted an access pass to drive through the ZTL zones within the city. Travelers who have to drive through these zones to get to their hotel are exempt from traffic citations; however, it is up to the traveler to notify their hotel of their license plate number and other rental information before venturing over the line so the hotel can notify traffic authorities.
Many travelers have complained about the complicated signage throughout the city, and even though they were careful to not enter these zones and obey the traffic laws in Italy, they still received ZTL fines in the mail several months after returning home from Florence. If you get lost and accidently cross a ZTL line multiple times, you'll receive an additional fine per infraction, which can add up quickly and unintentionally.
For more information on restricted driving zones in Florence, use our helpful guide to the Italy ZTL, which includes a comprehensive Florence ZTL Map detailing zone boundaries, camera locations, and timetables.

Park Your Car and See the Sights in Downtown Florence on Foot
When you're traveling through Italy, having a car is essential, however, like many other historic cities in Italy, downtown Florence is not designed to accommodate the flow of modern traffic. For this reason, sightseeing within the city should be done on foot. If you would still prefer to see downtown Florence by car, consider hiring a private chauffeur in Italy with Auto Europe and completely avoid the hassle of navigating on foreign roadways yourself.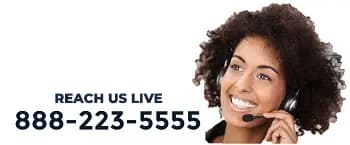 Parking in Florence is fairly straight-forward and there are an array of areas where you can pay to park and park for free all within close proximity to the city. Outside of Florence's ZTL zones, there are divided and controlled parking zones.Travelers who are driving in Florence should always park in blue spaces and pay for the hours they intend to park ahead of time at the "P" parking ticket kiosks located nearby. Once a ticket has been purchased, leave the stub on the dashboard of the rental car where it can easily be seen. White parking spaces in Florence are specifically designated for residents only.