Venice Travel Guide
Popular Attractions in Venice
With so many things to see and do in Venice, Italy, you'll have to do a careful job crafting your itinerary in order to ensure you're able to fit it all in. You probably already have a number of things you'd like to do while traveling in Venice, but if you're still brainstorming ways to fill up your extra hours, Auto Europe has created a list of the very best things to see and do while traveling in Italy!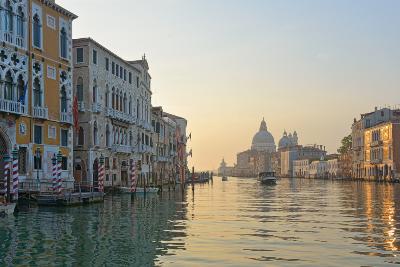 Wake Up Early - Even if you only do this one day, set your alarm clock for a few minutes before sunrise and explore the streets of Venice before they're filled with people. From sunrise until around 8:30 am, early risers will have the streets to themselves, being able to wander freely without the hassle of dealing with large crowds.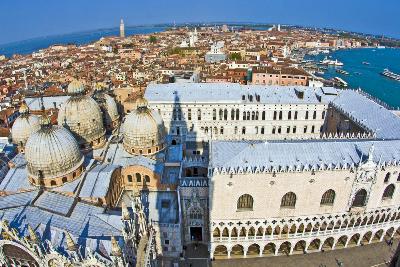 Take in the Panoramic Views - There's no better way to appreciate the beauty of Venice than by getting a bird's-eye view! Take the elevator to the top of the Campanile di San Marco, the city's tallest building, in order to see the Lido, Lagoon and even the Dolomites in the distance!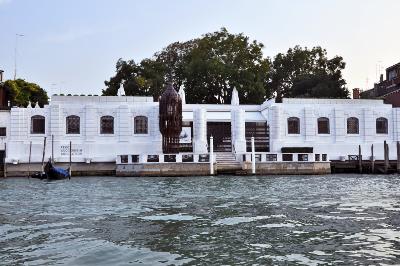 Immerse Yourself in Art - A trip to the Peggy Guggenheim collection will bring you face to face with a fantastic showcase for surrealism, futurism and abstract expressionism by more than 200 breakthrough modern artists. The collection was built according to Peggy's personal convictions, rather than for prestige, so travelers are able to see lesser-known artists alongside the likes of Picasso, Pollock and Dali.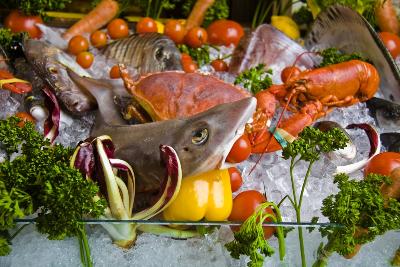 Dine on Seafood You've Never Had Before - Venice is known for culinary traditions based on an array of fresh seafood. Local seafood dishes in Venice range from traditionally delicious, to downright bizarre. Depending on the level of your sense of adventure, you're able to dine on everything from shark and spider crab to mantis shrimp and sea snails and practically everything in between.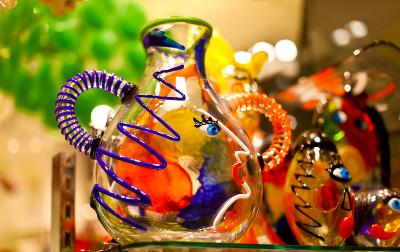 Bring Home the Perfect Souvenir - Finding the perfect souvenir in Venice is an art form. Whether you're looking for traditional Venetian masks or beautifully crafted silk scarves, there's a difference between a quality gift and an item that can be purchased around every corner. Another wonderful souvenir find is Murano glass, which is not only a local art but also tradition that fills local boutiques will a dazzling array of beautiful sculptures.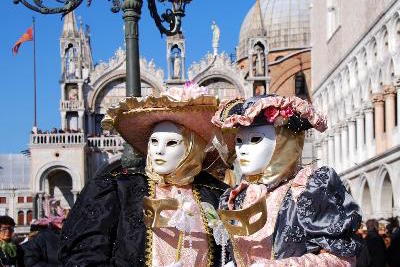 Join the Carnivale - As the world's largest and most celebrated masked ball, Carnivale in Venice has been held since the Middle Ages and is, by far, one of the best times to visit Venice. Attendees of Venice's present-day Carnivale can either make their way to piazza San Marco to watch performers in intricately made costumes, gather for celebrations in smaller squares, or attend one of the private parties held by local Venetians.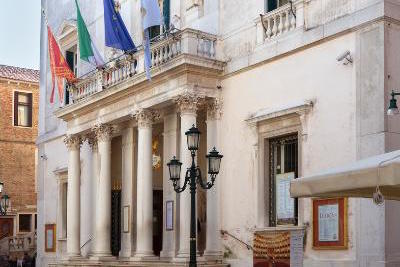 Book Theater Tickets at Teatro La Fenice - No trip to Venice would be complete without seeing a show at one of Italy's oldest opera houses, Teatro La Fenice. Inside the opera house, travelers will be privy to the comfort of plush seats in a lavish environment, while also enjoying the auditory and visual pleasure of the Italian opera, ballet or other live performance.


---
Touring Venice Italy
Things to Do in Venice
Regardless of how many times you've marveled over photos of the enchanting city, actually vacationing in Venice is even more dreamlike. Canals replace streets, palaces and churches reflect centuries of history, and Venice's narrow alleyways offer an insider's look at some of the best kept secrets in the city. Trying to make the most of your time in Venice? Take a look at our list of must-see tours and Venice attractions!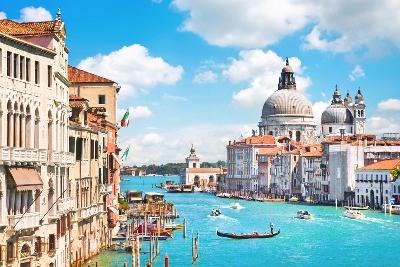 Grand Canal Tour - As Venice's most popular, most photographed and most toured attraction, touring the Grand Canal should be one of the first items on your list. Hire a gondolier for a romantic row along the canal, or opt for a less expensive option and hop on a water bus. Some of these water busses travel down the Grand Canal at a slower pace and are comparable to a traditional city bus tour.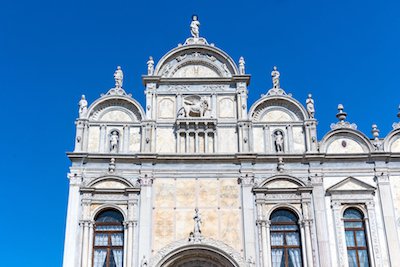 Gallerie dell'Accademia - Inside the Scuola Grande of Santa Maria della Carita lies Venice's prestigious Accademia Galleries. Founded by Napolean in 1807, these galleries boast an extensive collection of pre-19th century Venetian art. While all travelers should make a trip through these galleries, travelers expecting the grandeur of larger European museums might be a little disappointed, but true art aficionados will be blown away by the amount of great artwork.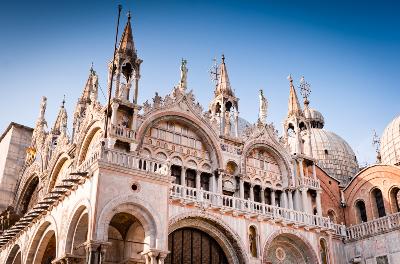 Saint Mark's Basilica - Nestled in the eastern end of Venice's St. Mark's Square is the church that was built to house the remains of St. Mark. Although Italy is filled with baroque churches, St. Mark's Basilica is one of the most intricately designed. Encrusted with gold mosaic tiles that catch the light perfectly, travelers will learn more about the historical role the church played during the centuries.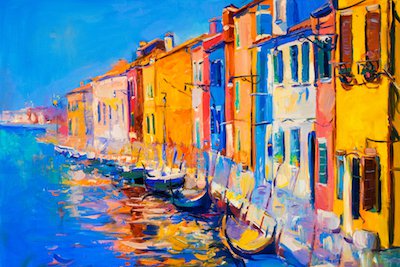 Peggy Guggenheim Collection - Many consider the Peggy Guggenheim Collection to be one of the most important museums in Italy for 20th century European and American art, which makes it an import part of your next trip to Venice. The museum is located in Guggenheim's former home, Palazzo Venier dei Leoni, and visitors will be privy to an impressive collection of works by Picasso, Braque, Duchamp, Miro, Ernst, Pollock and Dali to name a few.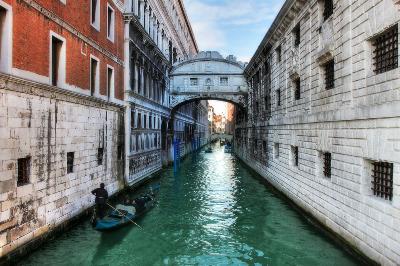 Doge's Palace & the Bridge of Sighs - Another prominent building in St. Mark's Square is Doge's Palace, a beautiful gothic structure that was once the center of power from where the Venetian Republic was ruled. Venice's Bridge of Sighs is still a must-see attraction. Centuries ago, the bridge was used to transport prisoners from the courtrooms in Doge's Palace to the prisons. The bridge's name is said to refer to the sighs of prisoners who passed from the courtroom to the cells in which they would serve their sentences.

---
Weather in Venice
What to Expect from the Weather in Venice
There are numerous variables that factor into determining the best time of year to visit Venice, including seasonal weather temperatures, festivals and periods of high water (acqua alta) that Venice is known for. Our comprehensive climate and weather guide for Venice will help you decide which season will be best for your next trip!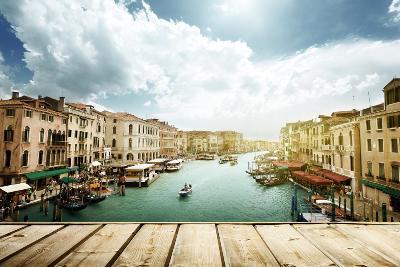 Summer in Venice - Summer in Venice is peak season and is characterized not only by elevated temperatures but also by elevated prices. Many Italians go on vacation during the month of August, and many businesses close for at least two weeks. It's advised that if you're keen on traveling to Venice in the summer, to do so in June or early July.
Average Temperature: 21 Degrees C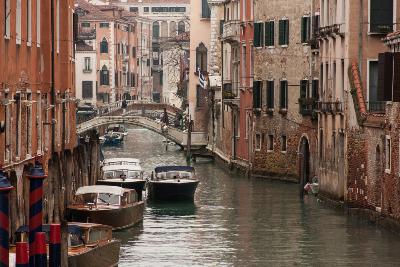 Fall in Venice - Fall is a great time to visit Venice, but travelers should be aware that autumn is also the season when Venice experiences the acqua alta, or "high water". October through January is the normal high water season, although flooding in Venice can occur during all seasons. High water can affect certain aspects of your trip, but as it has been a way of life for Venetians for hundreds of years, it is truly a unique experience to have as a traveler.
Average Temperature: 14 Degrees C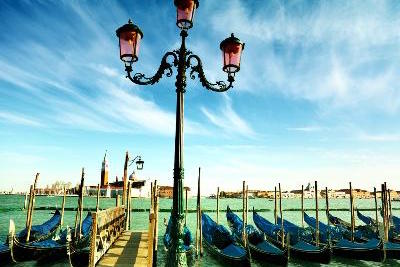 Spring in Venice - Weather wise, late spring and early summer are two of the best times to plan a trip to Venice. But as with most Italian cities, with great weather comes swarms of tourist traffic. Expect to stand in line at all major Venice attractions, and finding budget-friendly accommodations in Venice during the early and late spring might also pose a challenge.
Average Temperature: 12 Degrees C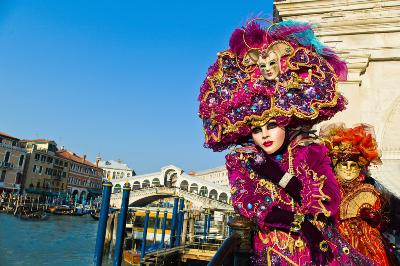 Winter in Venice - Due to the city's location along the Adriatic Sea, Venice experiences longer, colder winters. For many travelers, winter is one of the best seasons to visit Venice, especially if they're looking for fewer crowds and great travel bargains. When planning a winter vacation in Venice, pack accordingly, as harsh winds whirl up from the sea and into the city.
Average Temperature: 4 Degrees C