Sicily Travel Guide
Popular Attractions to visit in Sicily
Complete with beautiful blue skies and turquoise waters, spending time in Sicily gives visitors the opportunity to experience an exotic paradise, while also offering a powerful glimpse into what life was like for ancient Mediterranean civilizations. World-renowned Sicilian restaurants, premier shopping, lush landscapes and ancient history are waiting for you in Sicily! Auto Europe helps you fill your days driving around Italy with fun activities in this page dedicated the top things to see and do in Sicily.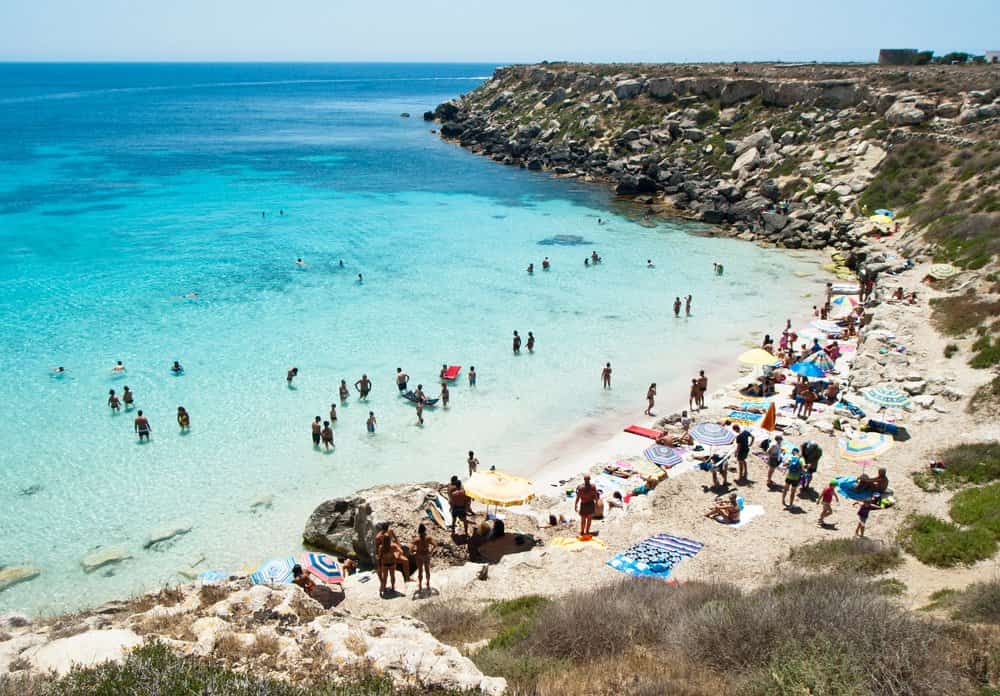 Soak Up the Sun & Splash in the Surf - Summer is one of the best times to visit Italy and the stretches of beach in Sicily are some of the most diverse on the planet, boasting various pebbly shores, along with both black-sand beaches, as well as expanses of crisp white sand. Sicily's iconic black-beaches can be found on the tiny Aeolian Islands, just north of Sicily, which serve as a legacy of years of volcanic activity.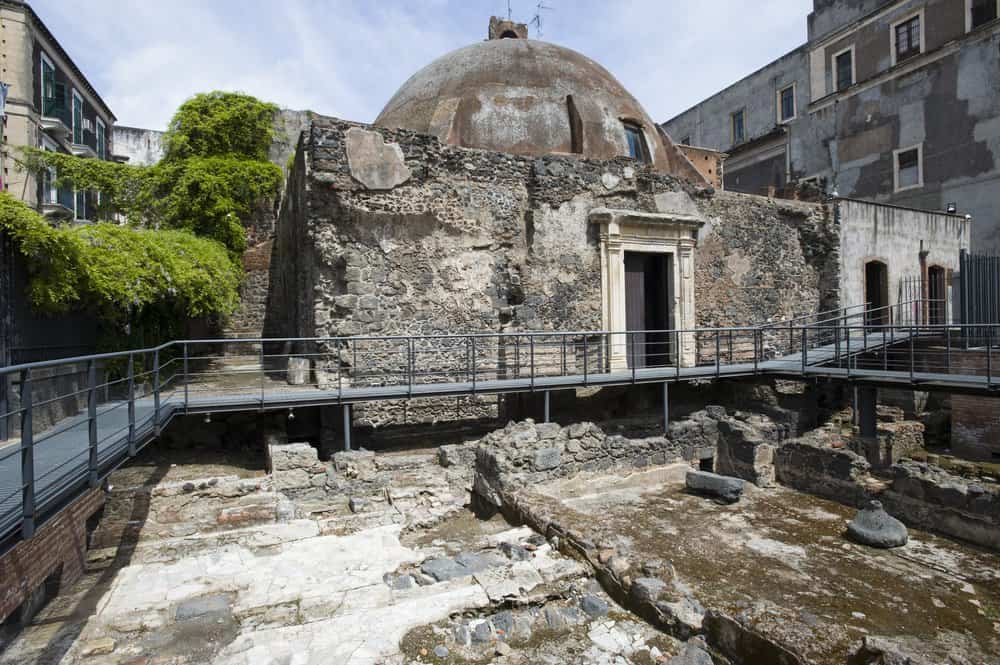 Walk Through the Catacombs - The dead are still very much alive in Sicily, and walking through the catacombs is one of the most unique things to do in Sicily. When you walk through any of the catacombs in Syracuse and make your way through winding tunnels, you're able to see expanses of empty coffins that were looted long ago by grave robbers. Underneath the former church of St. John is the Crypt of St. Marcian, which was constructed on the spot where the martyr was allegedly killed.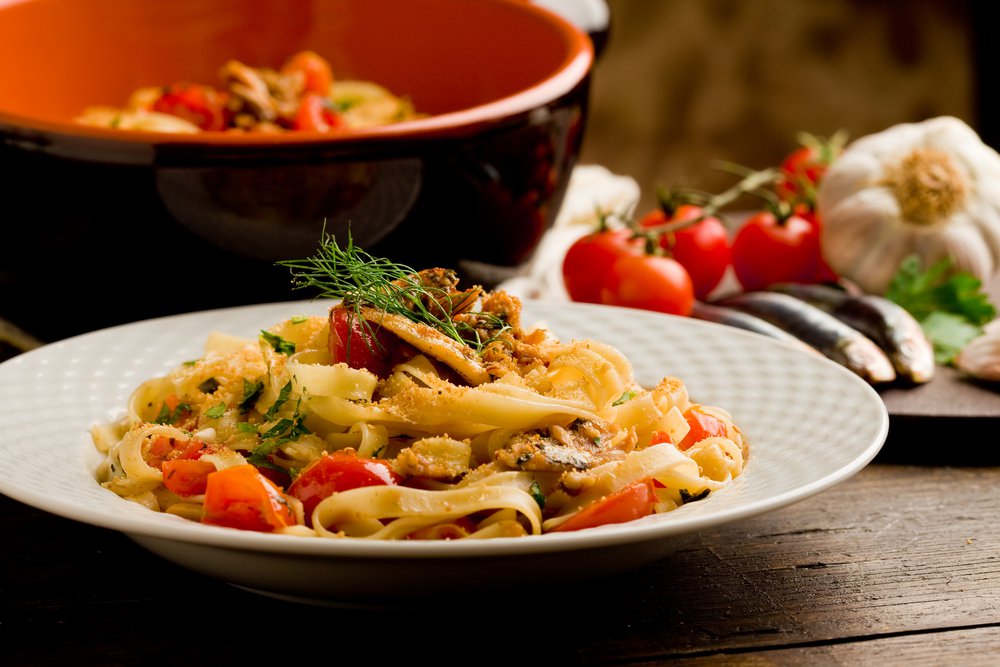 Savor Authentic Sicilian Cuisine - Boasting one of the oldest culinary traditions known to man, when traveling in Sicily, the local cuisine is not to be missed. From Michelin-starred restaurants to quaint mountain eateries, the list of places to eat in Sicily is extensive. Many restaurants offer unique dishes prepared with succulent swordfish that was caught in the Strait of Messina, as well as local favorites like fresh mussels, squid, shrimp, and tuna.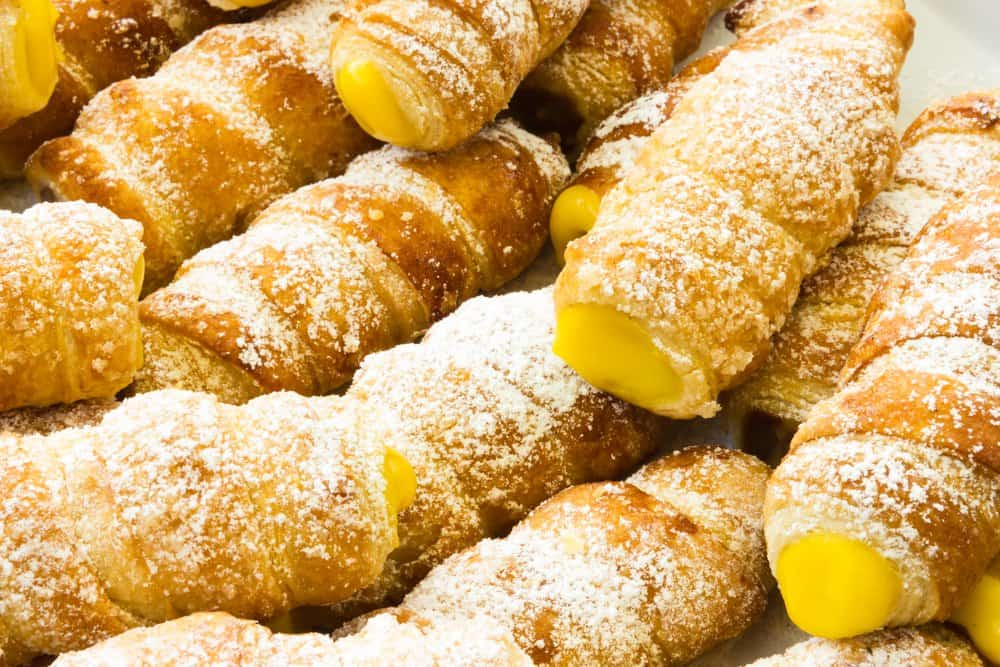 Save Room for Sweets - Not only is Sicily famous for its traditional dining delicacies, the island is also celebrated for its desserts. From the cannoli with its delicate pastry shell to some of the finest gelato in all of Italy, there is a sweet treat that will satisfy practically every palate in Sicily.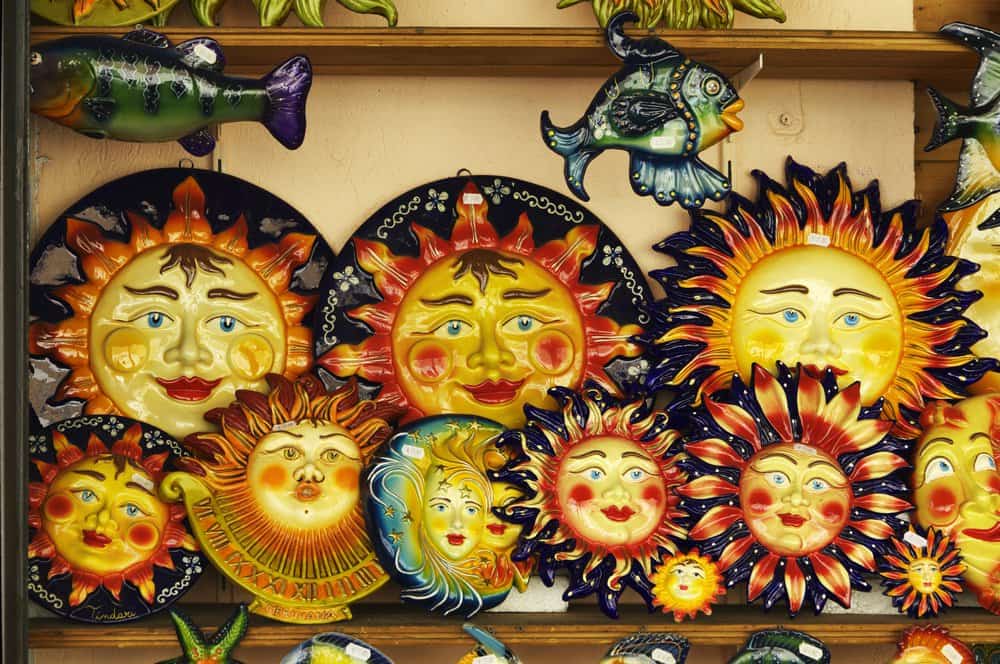 Shop for the Perfect Souvenir - A recent revival in wine production throughout Sicily has cultivated an array of boutique wineries producing top-tier vintages, which makes bringing home a bottle to enjoy at a later date, or purchasing a bottle for a friend back home a wonderful option. While driving around Sicily, stop in Catania to pick up a one-of-a-kind piece of Caltagirone pottery, decorated with intricate shapes and bright colors.

---
Touring Around Sicily
Things to Do in while Sicily
The island of Sicily is a destination of exceptional contrasts, harboring something for every member of your travel entourage, from delicious food, beautiful beaches and charming fishing villages, to impressive architectural gems, smoldering volcanoes and bustling cities. In order to help maximize your time in Sicily, Auto Europe has put together a list of Sicily's top attractions.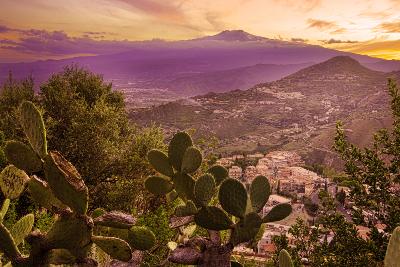 Mount Etna - As one of the most active volcanoes in Europe, it may seem unlikely that thrill seekers would be able to ski on Mount Etna, but during the winter months, travelers are able to do just that! Since ancient times, Mount Etna has been considered a sacred mountain, and no matter what season you'll be traveling in, the mountain offers stunning panoramas of the eastern Sicilian landscape. Although getting close to the mountain's craters is a truly exhilarating experience, access is not always allowed due to the volcanoes activity.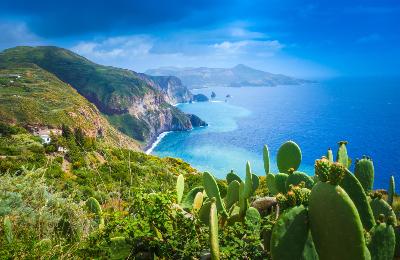 Aeolian Islands - Continue your quest for adventure in Sicily as you island hop in the Aeolian Islands. Climb to the top of Monte Fossa delle Felci, the highest point in the Aeolians for jaw-dropping views over captivating cobalt seas. As a welcome contrast to days filled with snorkeling, diving and water sports, rest and relaxation is also on the horizon on the islands. Several islands have no electricity or running water, but they are a tranquil haven for anyone who appreciates beautiful scenery complimented by peace and quiet.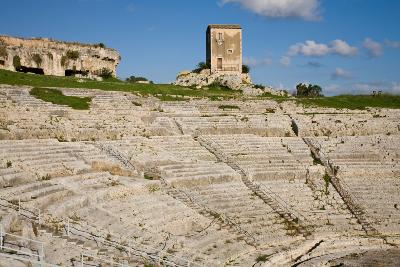 Syracuse - Situated in the southeastern corner of Sicily, Syracuse is one of the main historic cities on the island. Once rivaling Athens, a visit to Syracuse is a unique experience for travelers, as it is known for its rich Greek history. The city was the birthplace of Archimedes and also harbors the ruins of the Temple of Athena. Visit the Syracuse Archaeological Park and see the impressive Greek amphitheater.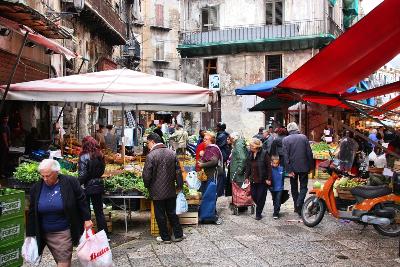 Palermo's Historic Markets - A true taste for Sicilian life can be found inside Palermo's street markets. Locals and visitors alike come to these markets to browse through handmade wares and shop for locally harvested vegetables, freshly caught fish and fine selections of breads and cheeses. As you stroll through the narrow streets, make note of Palermo's abundance of Arab-Norman architecture.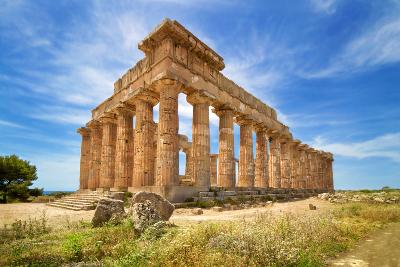 Ancient Temple Tours - Use your car rental to drive from Palermo west, seemingly back in time. Western Sicily is a dreamlike destination, brimming with glistening seas, fiery hills and patchwork hillsides with mountain towns practically touching the sky. On this part of the island, travelers are just a short drive away from surviving remains of some of the world's most sacred places.


---
Weather in Sicily
What to Expect from Weather in Sicily
There is no universal best time to visit Italy and the intriguing island of Sicily maintains a relatively mild climate through all seasons, with high temperatures typically beginning in May and lasting through October. Due to Sicily position along three seas, the island is exposed to varying winds, a factor travelers should be mindful of when planning their trip. Take a look at what else you can expect for weather patterns, temperatures and exciting events during all seasons in Sicily.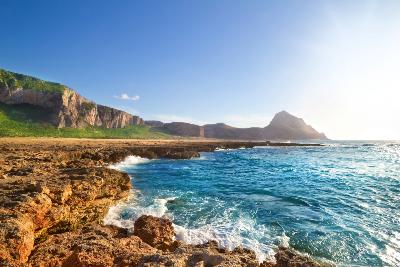 Summer in Sicily - Beaches in Sicily will undoubtedly be crowded in the summer, but it is unlikely that you will experience any rain during your trip. The grape harvest begins in late August throughout Sicily's wine country, making this an ideal season for travelers who are looking to embark on authentic Sicilian wine tours during their trip to Sicily.
Average Temperature: 21 Degrees C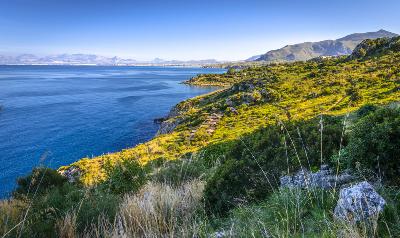 Fall in Sicily - Autumn harvests are an exciting time to visit Sicily, and travelers will be able to attend a variety of festivals celebrating local crops like grapes, almonds, hazelnuts and pistachios. At the beginning part of the fall season, temperatures remain comfortable everywhere, and beaches retain their summer feeling without the crowds.
Average Temperature: 17 Degrees C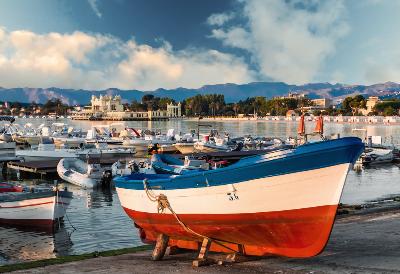 Spring in Sicily - Spring in Sicily means days get longer and wild flowers start to bloom everywhere around the island. Farmers start planting their crops and tending their vines, working up towards a promising fall harvest. Bathers begin flocking to the beaches and the interior of the island starts to warm up fast. In the western part of Sicily during the spring, many fishing towns have an exceptional tuna harvest and numerous corresponding festivals.
Average Temperature: 12 Degrees C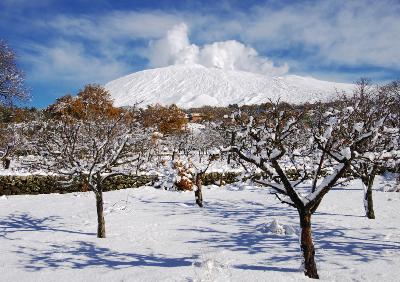 Winter in Sicily - The winter months are an enchanting time to visit the island if you're looking to experience Sicily's top attractions without a lot of additional tourist traffic. Winter is perfect for skiing the slopes of Mount Etna, or for escaping to the warmer coastal areas. Temperatures in Sicily during the winter are cool enough to sustain ideal amounts of fresh powder on the mountains, yet warm enough near the coast to walk around in only a tee shirt.
Average Temperature: 9 Degrees C