Driving in Milan, Italy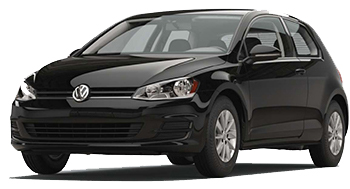 The solution to touring Milan on your own terms, free from the hassles of packed group tours and unreliable public transportation is renting a car on your next trip to Italy. Auto Europe's guide to driving in Milan will help you better prepare for seeing this impressive city by car.
Things to Watch Out for While Driving around Milan
It is essential that you pay attention to the Italian rules of the road while driving in Milan in order to avoid traffic accidents and expensive citations. Driving in Milan's city center is not recommended, as access to this part of town is limited by the Congestion Charge area (Area C) on Monday, Tuesday, Wednesday, Thursday and Friday at varying times. To enter Area C, drivers must purchase a ticket in advance for 5 euros. These tickets can be purchased at ATM points, newsstands, tobacco shops or by calling +39 02 48684001. For more information on Milan's Area C, including a detailed map with zone boundaries, camera locations, and timetables, see our ZTL Italy Guide.
What's Traffic Like while Driving in Milan?
If you have never driven in Europe, you might feel a bit uncomfortable with the habits of local drivers in Milan (and other large cities in Italy for that matter). Drivers are intent on getting where they need to go in the quickest manner possible, this often means neglecting speed limits and other posted traffic signs, so driving defensively is a must. If you're informed, alert and confident behind the wheel, you'll have no problem navigating the roadways in Milan.
Drivers will be able to utilize Italy's autostrada network while driving in Milan. Planning a day trip from Milan? No problem! The A1 links Milan with both Florence and Rome, and traveling on the A4 from Milan will bring you to the enchanting city of Venice and even farther to Verona.
Parking in Milan
Much like visitors who are planning a trip to Rome or a vacation in Venice, it is highly advised that you park your car and explore Milan's city center on foot. When looking for parking in Milan, some patience and a great deal of attention is needed while searching for a space. Don't plan on parking in the very center of town because non-resident spaces are expensive and limited. There are numerous opportunities to curbside park in most of central Milan, as well as suburban Milan. These spaces are marked with blue lines, and drivers will pay for their space and display a ticket on their dashboard. The hourly rate of these spaces will increase the closer you get to the center of town.
Other Modes of Transit in Milan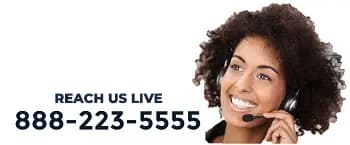 Trams - Trams may be slow, but locals swear that there's no better way for travelers to navigate Milan's streets. The city has 17 tramlines remaining, and visitors can purchase an open ticket at newsstands and Metro stations for around €4.50. This price covers a full day of unlimited travel on trams, busses and the Metro.
Taxis - Taxis in Milan are a suitable form of transportation but is very expensive and often seemingly impossible to arrange, but if you're maneuvering through Milan at night, taking a cab at night might be your only option. The last Metro leaves around midnight, and late night busses do run, but are far less frequent and a lot less safe. Don't try to hail a cab from the street, drivers will not stop, so it's advised that if you're looking to take a taxi that you call one in advance. Be mindful that the meter starts when the taxi leaves to get you, which will rack up your fare even before you've gotten into the cab.