Driving in Sicily, Italy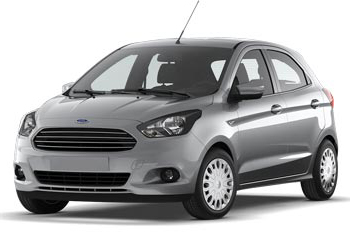 Brimming with UNESCO World Heritage sites, enchanting Mediterranean beaches and hillsides dotted with expanses of olive groves, touring Sicily by car is the best way to fit everything into one perfect island getaway in Italy. Auto Europe has put together this helpful guide for driving in Sicily in order to better prepare travelers who will be venturing to the largest island in the Mediterranean Sea.

Driving in Sicily Can Be Frustrating
Most travelers will find that driving in Sicily is not especially difficult, especially in larger cities like Palermo and Catania. When navigating around some of the island's more complex historic centers, drivers will need to be on top of their game. As you'll find with most other cities in Italy, drivers tend to be fast and aggressive. Defensive driving on the island of Sicily is important, so always anticipate what other drivers might do. Always assume that cars will pull right out in front of you or change lanes sporadically without signaling. If you give other drivers their space and maneuver your vehicle with confidence, you should have no problems driving in Sicily.

Mastering Sicilian Roundabouts
When driving in a roundabout in Sicily, visitors should assume that all traffic joining the roundabout will not give way. Pay attention and never assume other drivers will stop for you. Keep your distance between yourself and the car in front of you, even if other cars are trying to take advantage of that space.

Reading Traffic Signs Can Be Difficult in Sicily
It's important when you're driving in Sicily that you have a fairly good idea of where you're going before you hit the road. When it comes to road signs, they're not always intuitive. For example, they may mention the destination, but not the specific road number. A helpful tip for travelers who are driving to a smaller city in Sicily, know the larger towns beyond your destination, which are likely to be mentioned on road signs up ahead.

What Happens if You Get Lost in Sicily?
If you end up getting lost while driving in Sicily, don't fret! Take it slow and just keep going. You'll eventually end up where you need to be, and you may even find a few hidden gems along the way. Having the added convenience of a portable GPS unit while traveling in Sicily is very helpful, as these devices allow travelers to take the units out of their vehicles and pre-plan their anticipated routes for the next day.

Day Trips to Smaller Cities around Sicily
After learning how hectic driving in Sicily can be, you may be asking yourself why any visitor would ever consider driving there. The answer is simple and multi-faceted; touring by car offers the most flexibility and best options for touring the island's interior, as well as giving visitors the opportunity to travel outside of some of the less tourist-centric areas of Sicily.