Rome Travel Guide
Popular Attractions in Rome
If you've made the decision to take a trip to Rome, you've probably already done some research regarding the best things to see and do in the city. There are countless guidebooks and online articles dedicated to highlighting the best things to do in Rome and Italy, but if you're still trying to fill your itinerary with places to see, we've put together a list of Rome attractions that you won't want to miss. Be sure to keep your eyes open for the little things that aren't on any list, the hidden gems and nuances of the Eternal City that are sure to enhance your time and make your trip truly unique.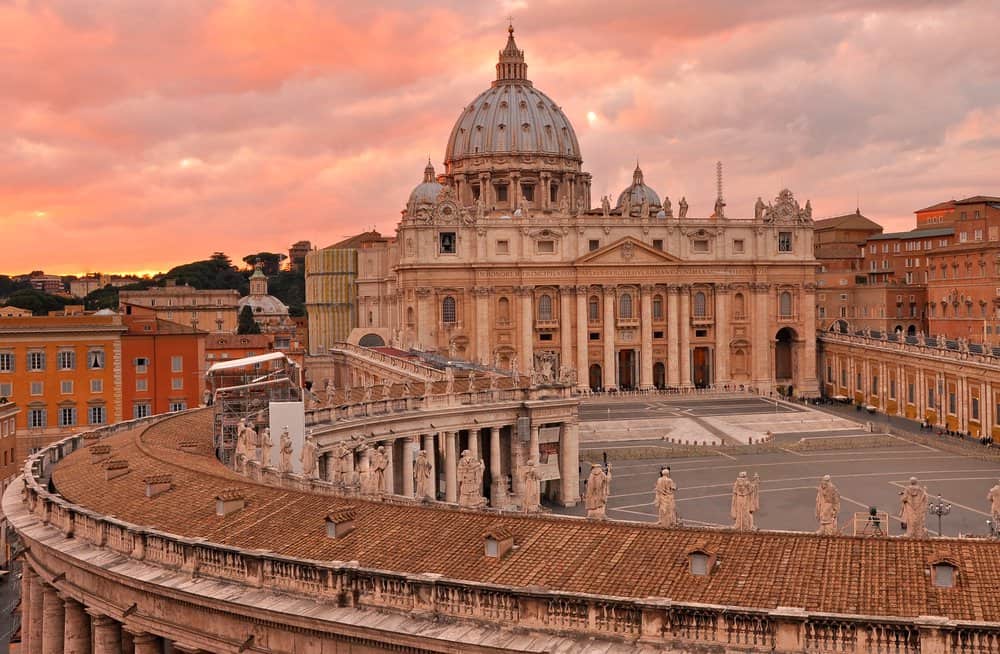 See the Pope in Vatican City - Even if you're not Catholic, it's not every day that someone gets the chance to see the Pope in person. Take this opportunity when it presents itself and visit Vatican City. The Pope isn't always in Rome, especially during the summer months, but most of the time he's around. See him give the Angelus prayer Sundays at noon from his window overlooking St. Peter's Square.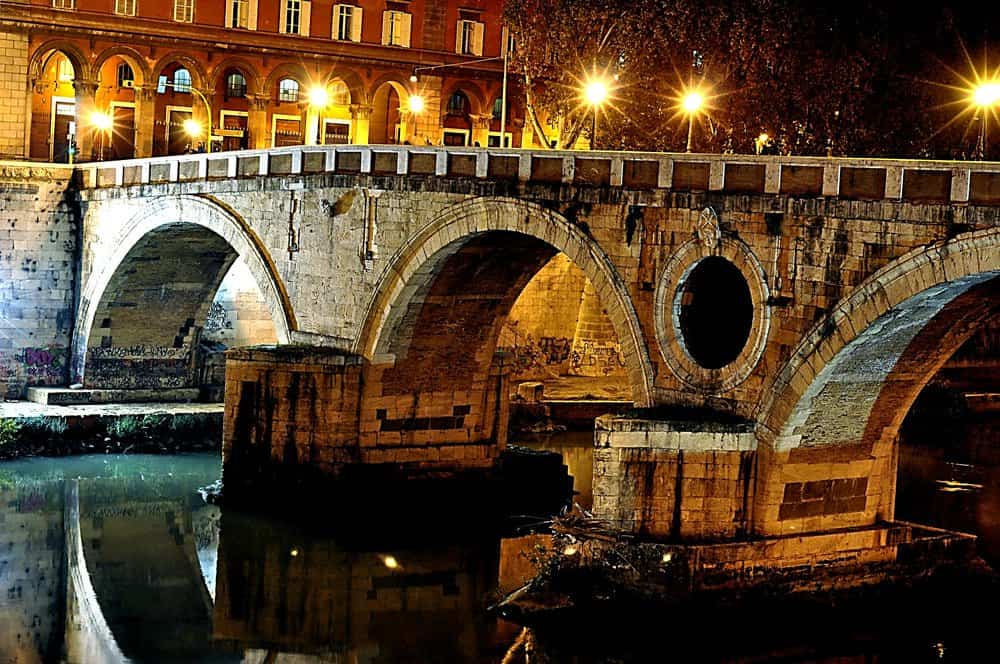 Walk Along the Ponte Sisto - The Ponte Sisto offers a breathtaking view of Rome. You'll see the Gianicolo Hill rising in the west and St. Peter's Basilica in the north. Soak in the atmosphere as you cross the Tiber and arrive in the charming Trastevere neighborhood, which is seemingly stuck in time. Laundry hangs overhead and window boxes burst with color. This section of the city offers some of Rome's quainter and more affordable shops.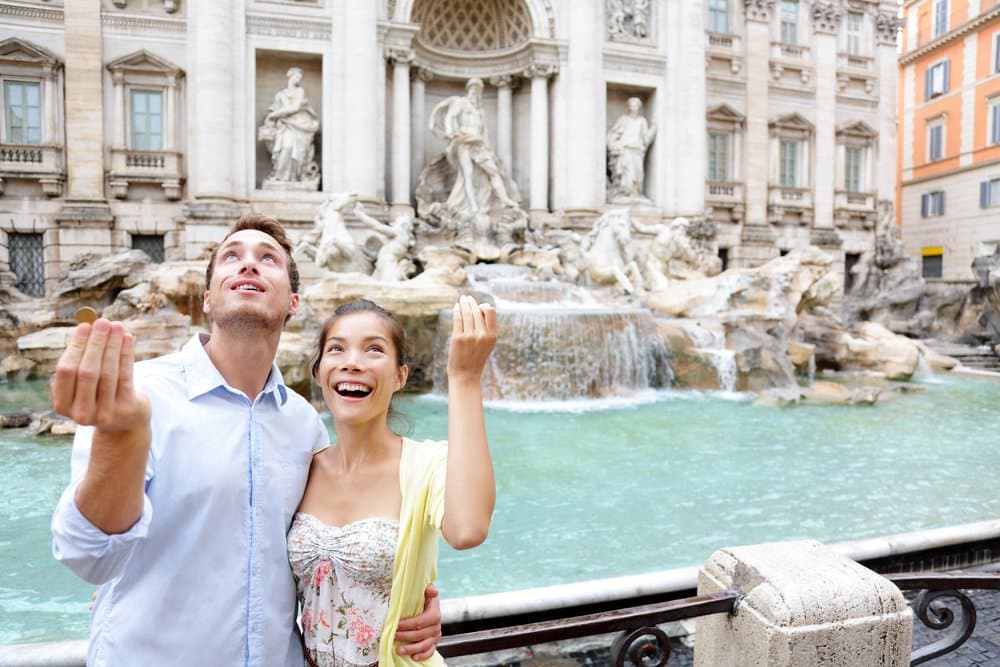 Toss a Coin Into Trevi Fountain - Nestled in the tiny Piazza di Trevi is the Trevi Fountain, where swarms of travelers crowd around to toss coins into its waters. Tradition says throwing a coin into the fountain will bring forth a speedy return to the Eternal City.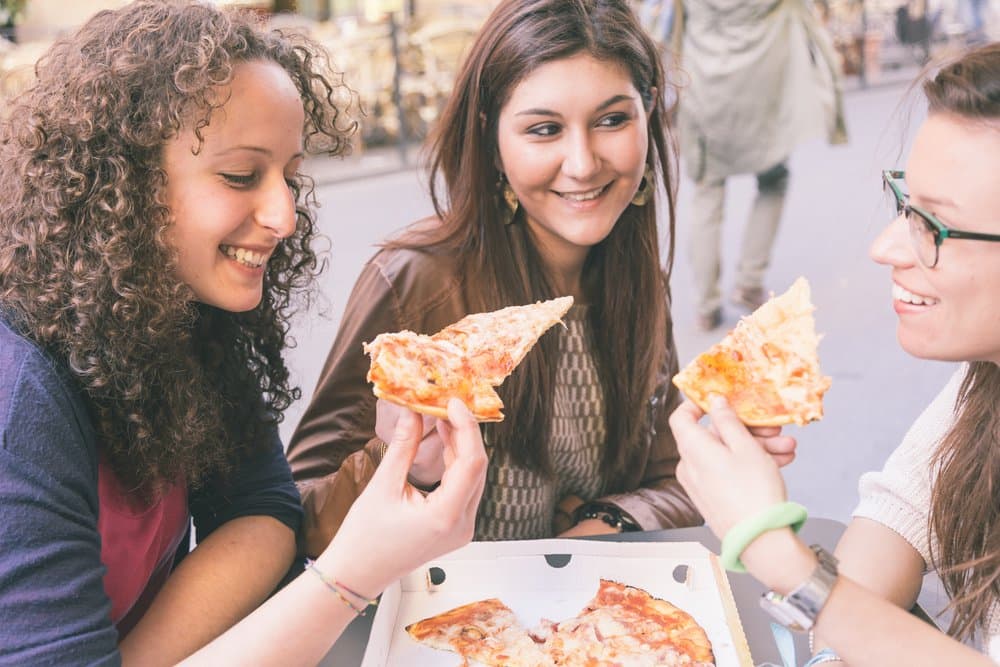 Grab a Slice of Pizza - Rome may not be Italy's pizza capital, visit Naples for the best pizza of your life, but you can certainly find the perfect pie in Rome. From paper-thin Roman style slices, thick-rimmed Neopolitan styles and everything in between, travelers could spend days tasting every style.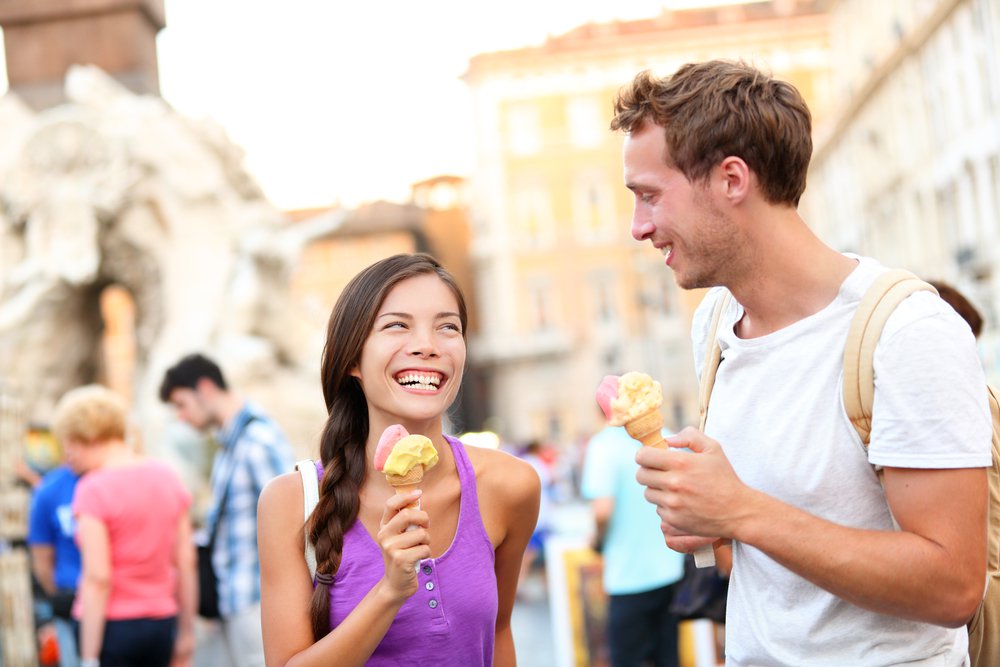 Savor a Scoop at Giolitti - Like pizza by the slice, gelato isn't hard to find in Rome. Most of the city's tasty, chilled creations are high quality, but some of the very best can be savored at the world-famous Giolitti, which is situated between the Italian Parliament and the Pantheon.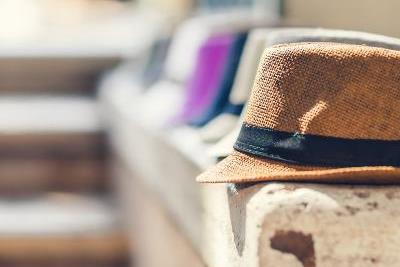 Find the Perfect Souvenir - Finding the perfect souvenir anywhere you travel can be a challenge, but it's actually quite easy in Rome. With local vendors selling some of the finest leather in the world, beautiful scarves, trendy hats, hand-painted kitchenware, religious items blessed by the Pope, and wrapped, Italian sweets, there's something for everyone on your list.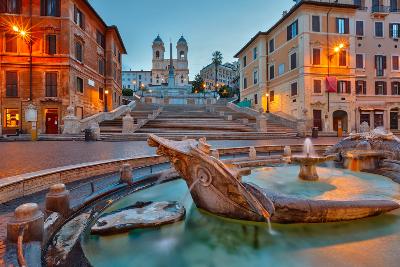 Explore Outside the City - As we've covered, using a car in downtown Rome is a mistake. Park your car at a garage or hotel before going downtown to sight see, and pick it up after to see some of the best Roman ruins that are located just outside the city. Ostia Antica is not only renowned for its beaches; it also has some of the best ruins this side of Pompeii. Discover how people lived their lives as you explore remains of ancient housing and test the acoustics in the amphitheater from Augustus' time.
---
Touring Rome Italy
Things to Do While in Rome
Due to the sheer size of the city and number of attractions to see in Rome, some first-time visitors like to start with an organized tour. There are a number of experienced tour guides who will take you on a memorable tour of the city, stopping at some of Rome's world-famous attractions. Whether you're interested in history, art, architecture or all of the above, there's a tour to suit your interests, but if you're the type of individual who is more interested in experiencing the very best of Rome, Italy as recommended by locals, then these top-rated Rome tours and renowned Roman attractions will be a perfect fit for you!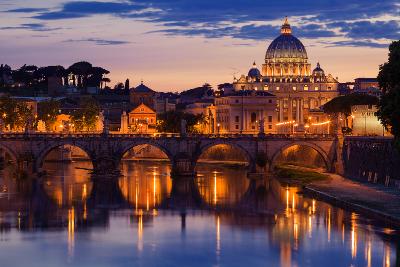 Vatican Museums Walking Tour - Spend time exploring the Vatican Museums, Sistine Chapel and St. Peter's Basilica on this one-of-a-kind Vatican walking tour. Usually in groups of no more than 20 people, you'll discover 12,000 rooms spanning nearly 4,000 years of history. Skip the long lines as you enter the Vatican Museums through a private entrance, letting your guide point out all the must-see artistic and architectural sights.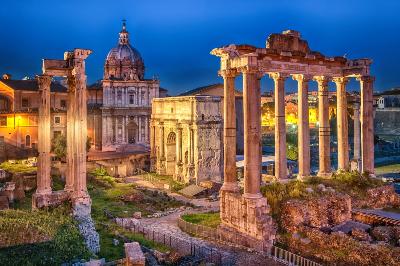 Ancient Rome and Colosseum Half-Day Walking Tour - Leave the crowds behind and make your way straight inside the Colosseum with your jump-the-line entrance ticket! Small groups of 25 people or less explore the first and second tiers of Rome's most infamous attraction, and finish with a tour of the Roman Forum. Explore an ancient ruins like the Temple of Julius Caesar.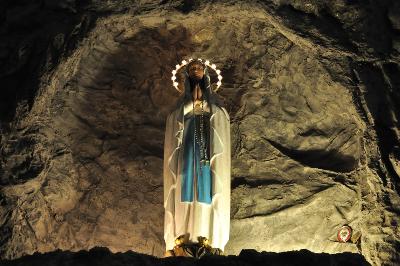 Crypts and Catacombs Walking Tour - Looking to experience some of Rome's more quirky attractions? This three-hour tour through the underground catacombs, Capuchin Crypt and the Basilica of San Clemente showcases the best of Rome's underground attractions, like the crypt made from Chaupchin monks' bones and the Domitilla Catacombs where early Christians worshipped in secret.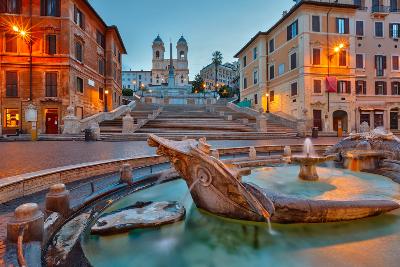 Rome Bike Tour - Cycle through Rome and discover ancient monuments, high-end shopping boutiques, intricately ornamented churches and iconic fountains. Take in Rome's main attractions along with hidden squares and winding alleys that are off the tourist-beaten path. For a laid back but authentic look at Rome, this all-encompassing bike tour should be part of your itinerary.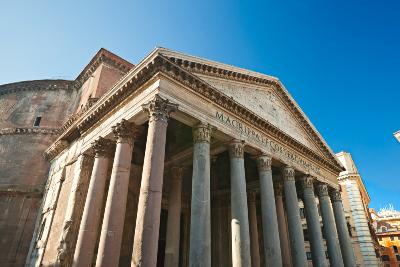 See the Pantheon - Originally a temple to the Pagan panoply, the Pantheon is now a tomb of monarchs and other great members of society, including the artist Raphael. Considered to be the best preserved building from ancient Rome, Pantheon's magnificent dome is a lasting testimony to its innovative Roman architects. Tour the Pantheon and take a step back 2,000 years to experience the glory days of Rome.

---
Weather in Rome
What to Expect from the Weather in Rome
Trying to determine the best time of year to visit Rome? Although the city is a wonderful place to travel to no matter the time of year, there are a number of factors concerning weather and climate that should be considered when planning a vacation to the Eternal City.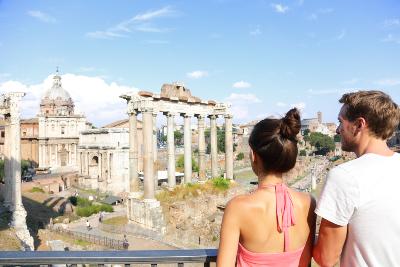 Summer in Rome - June through August is considered the high season in Rome, and with beautiful weather comes swarms of tourist traffic. The weather ranges from warm to oppressively hot, but the chance of rain interrupting a vacation is low.
Average Temperature: 25 Degrees C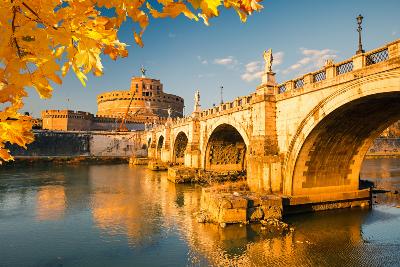 Fall in Rome- September and October make up the second shoulder season in Rome. In terms of weather in Rome during the fall, days are mild and nights are cool. Peak travel season is ending and comfortable temperatures and smaller lines make Fall a good time to plan a trip to Rome.
Average Temperature: 17 Degrees C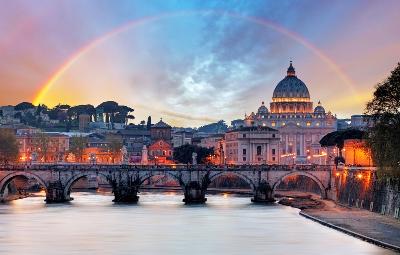 Spring in Rome - Spring in Rome is also another busy season for the city, not only because of the weather, but because of the Lenten season. The months of April, May and June make up the first of Rome's shoulder seasons, which is considered a favorable time to plan your vacation in Rome.
Average Temperature: 15 Degrees C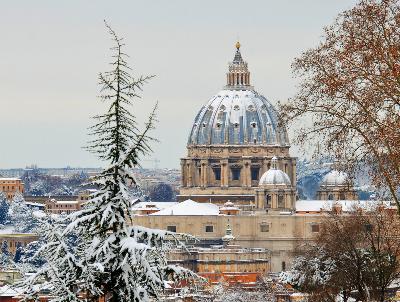 Winter in Rome - For travelers who are looking for the best deals on hotels in Rome, Rome attractions and other travel rates, the month of January might be the best month of the year to travel to Rome. November and February are two of the least popular months to visit Rome.
Average Temperature: 8 Degrees C




Any Time is a Great Time to Visit Rome
As you can see, Rome is a stunning place to visit no matter the time of year, but April through June and late September and October are some of the best months for see Rome by car, as temperatures are usually mild and crowds aren't quite so intense, and you're apt to save plenty of money on accommodations. If you don't mind the cold, November and February are also great months for visiting Rome.