Milan Travel Guide
Popular Attractions in Milan
Milan is most commonly known as a city of trend-setting fashion, but there's much more to Milan than browsing through designer racks. Rely on Auto Europe to help you make the most of your next vacation in Milan, and get an insider's look at some of the absolute best things to do in Milan. And since shopping is such a big part of the culture in Milan, we have also included a few insider tips on the best places to shop for high-street fashions, catwalk castoffs and the best souvenirs in Milan.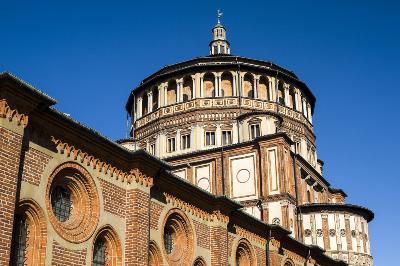 Spend Some Time Marveling Over The Last Supper - Seeing da Vinci's The Last Supper in person is balanced at the very top of many travelers' to-do lists while visiting Milan, and rightly so. Entry tickets for the church of Santa Maria delle Grazie where the masterpiece is housed are limited, and will typically sell out months in advance during the high season.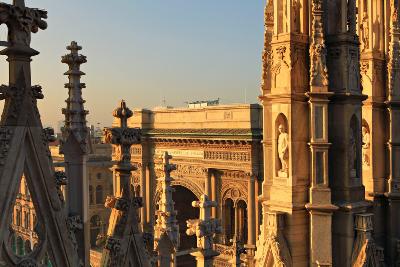 Take in the Panoramic Views from the Duomo Roof - As one of the most impressive churches in all of Europe, it will probably go without saying that you'll be making a trip to Milan's Duomo while traveling through Italy, but after taking a guided tour inside the cathedral, we recommend that travelers opt to pay a small fee in order to gain access to the Duomo's roof. It has been said that on a clear day, visitors are able to see the Italian Alps and even farther into the distance.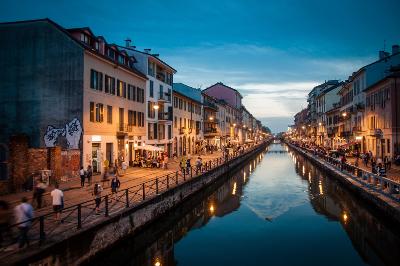 Discover the Canals - To the surprise of most travelers, Milan used to be outfitted with a vast network of canals that functioned as important trade links to the rest of the Italian countryside. In present-day Milan, only two canals remain and they are nestled just southwest of Milan's city center. Over the past two decades, this area of Milan, which is known locally as Darsena, has become one of the city's liveliest areas in terms of exciting nightlife, trendy restaurants, as well as harboring some of the best antique shops in Milan.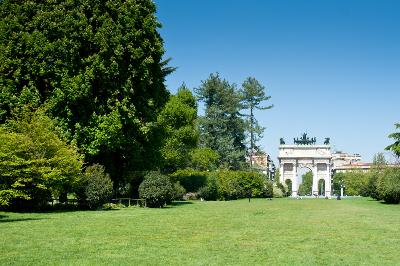 Go Green - Another delightful surprise to travelers is the amount of green space that is present in Milan. One would not suspect that a city that is renowned for fashion and finance would boast such a fine selection of parks and gardens. Summer is one of the best times to visit Italy, when larger spaces in Milan are sometimes used as venues for festivals and concerts, giving visitors a chance to relax and mingle with locals after a full day of sightseeing and shopping.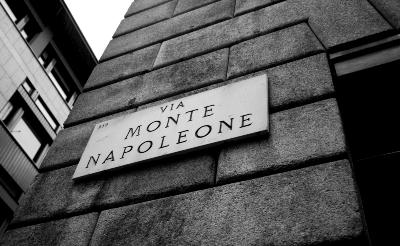 Visit Milan's Rectangle of Gold - Yes, we promised there was more to Milan than shopping, but if you're visiting the fashion capital of Italy, you can't leave without seeing what all the fuss is about. The Quadrilatero d'Oro or "Rectangle of Gold "encompasses Milan's famous shopping streets, Via Montenapoleone, Via della Spiga, Via Manzoni and Via Sant'Andrea.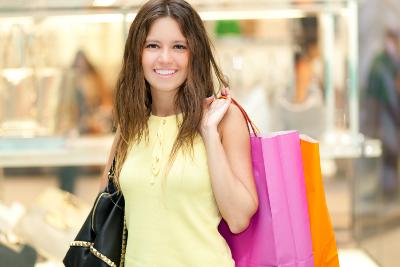 Bag a Bargain - If you absolutely must add some designer flair to your wardrobe back home, save some money and shop at establishments offering end-of-season wares at deeply discounted prices. You'll still be shelling out big bucks for these exceptional pieces, but your purchases will keep you on the forefront of fashion for months to come. This is because what's trendy in Milan one minute becomes out-dated the next, and styles that hit the runways in Milan this season won't hit the racks in New York or Paris for almost a full calendar year.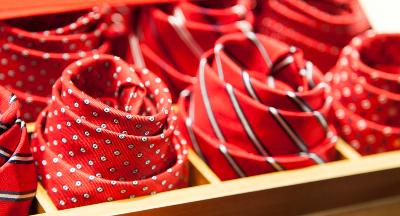 Find the Perfect Souvenir - If you were unable to find that one-of-a-kind antique item in Milan's canal district and cannot afford the high-street prices of the Rectangle of Gold, don't fret because that perfect souvenir is still waiting for you in Milan. Wander through the rows of street markets, offering goods that cater to a number of discerning tastes, offering everything from designer clothes and locally made jewelry, to hand-painted porcelain and beautiful silk ties.
---
Touring Milan Italy
Things to Do in Milan
Trying to solidify the perfect itinerary for your upcoming trip to Milan? Make sure you've done your research before hitting the road in Italy because there are countless ways to spend your time. For your convenience, Auto Europe has put together a list of the top attractions in Milan in order to help you better prepare.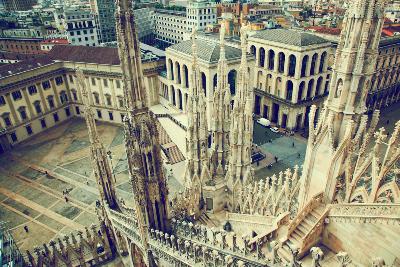 Milan Cathedral - Considered to be the beating heart of Milan, the Duomo is one of the most luxuriant examples of Northern Architecture in Italy. The cathedral's towers, statues and spires dominate the skyline, and inside the Duomo, the nave, altars, aisles and stained-glass windows are equally as impressive. The crypts below tell tales of days gone by, and the panoramic views from the roof are truly one-of-a-kind.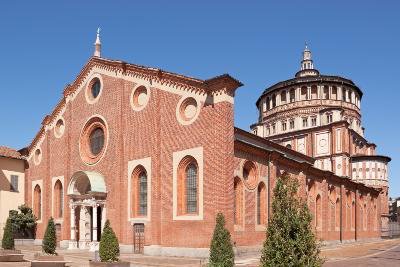 Church of Santa Maria delle Grazie - The 15th century church of Santa Maria delle Grazie is home to Da Vinci's masterpiece, The Last Supper. As with other noteworthy attractions in Milan, entrance tickets for the church are incredibly hard to come by, especially during peak travel times. Plan wisely and arrange your tickets at least three months in advance in order to be sure you're able to see the masterpiece.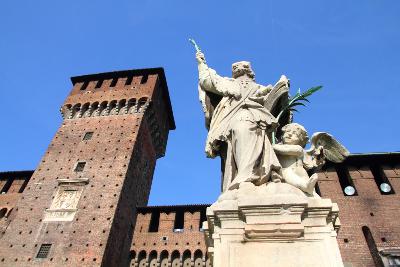 Castello Sforzesco - Castello Sforzesco is one of the most unique castles in Europe, simply due to the fact that you don't have to climb a hill to get to it. The castle is located at the center of Milan, giving travelers easy access to its museums and courtyards. View the Rondanini Pieta, which was Michelangelo's last sculpture, and the castle's Museum of Ancient Art also boasts a collection of Egyptian and prehistoric relics.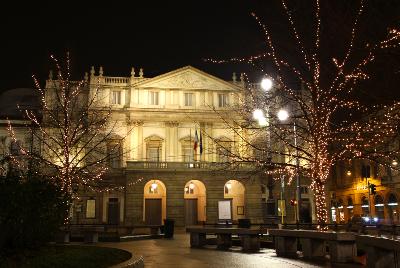 La Scala - As one of the most-celebrated opera houses in the world, it is highly recommended that travelers in search of culture take in a performance at Teatro alla Scala. The winter and spring seasons can be one of the best times to visit Italy, as the opera season in Milan begins in early to mid-December and performances run through May. Tickets for performances sell out very quickly, though, so if you know the opera is something you'd like to experience while in Milan, purchase your tickets at least a month in advance.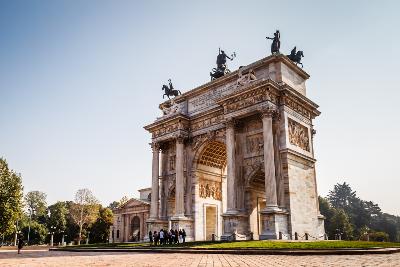 Discovering Milan's Masterpieces Guided Tour - This three-hour tour is perfect for travelers who are looking to soak up the artistic beauty inside Milan's museums, as well as the beauty of the city's architecture and beloved green spaces. Visit world-renowned galleries and museums, while also spending time walking through Sempione Park and beholding Milan's Arch of Peace. This is another tour that should be booked in advance in order to ensure tickets are available for the Church of Santa Maria delle Grazie on the dates in which you will be attending.
---
Weather in Milan
What to Expect from the Weather in Milan
When it comes to determining which season will be best to travel to Milan, there are numerous factors that will play into making the right choice. These factors include average temperatures, amount of tourist traffic, season prices and the type of activities that are on offer throughout each season. Although there is no "universal" best time to visit Italy, careful preparation will ensure that you've chosen the best season to visit Milan that will compliment your particular set of travel interests.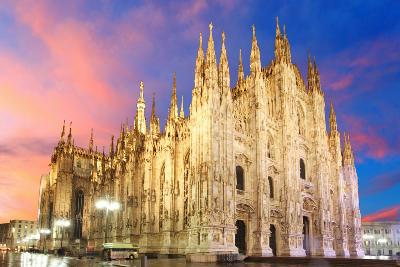 Summer in Milan - The atmosphere in Milan during the summer is buzzing. Temperatures sky rocket and the local café and bar scenes spill out into the streets. While there are many positive experiences that can be had in Milan during the summer like exciting nightlife and an array of festivals, traveling in late July and the entire month of August will bring oppressively hot temperatures, high prices and long lines at every must-see attraction in Milan.
Average Temperature: 25 Degrees C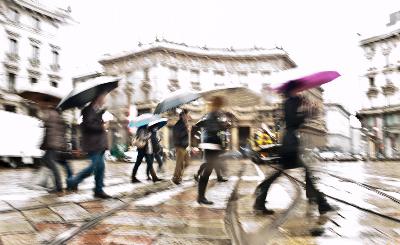 Fall in Milan - Temperatures in Milan are at their most pleasant during the fall and spring seasons. During the fall, Milan is just starting to relax from its summer holidays while still offering several days of lingering heat and humidity at the beginning of the season. The month of October is likely to bring rain with precipitation increasing well into November, but with less-than-perfect weather comes lower prices on airfare and Milan hotel accommodations.
Average Temperature: 15 Degrees C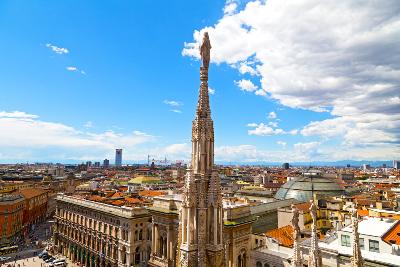 Spring in Milan - During the spring, temperatures change rapidly from the last days in February through May. Average spring temperatures in Milan are approximately 66 degrees and pleasant. Although the city receives the highest amount of rainfall during spring months, this season is often described as one of the most ideal seasons to visit Milan.
Average Temperature: 14 Degrees C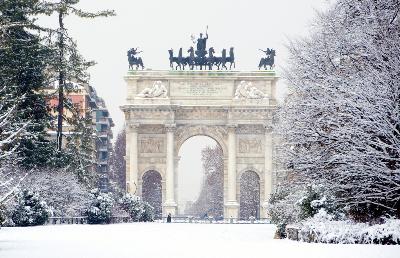 Winter in Milan - Thanks to Milan's ideal location at the base of the Alps in Italy's Lombardy region, the city offers a number of winter activities for travelers who love to spend time outdoors. Only dipping below freezing occasionally, winter temperatures in Milan are just cold enough to maintain fresh powder without the biting cold many other ski destinations experience.
Average Temperature: 4 Degrees C