Italy Road Signs and Car Parking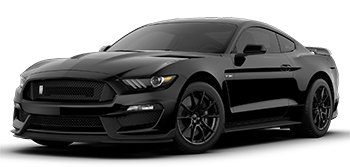 Making the decision to explore Italy by car will likely be one of the best choices you make when planning your next big adventure. Not only will driving in Italy allow you to navigate between ancient ruins, premier shopping and other world-renowned attractions, it can be also be an incredibly invigorating experience, and in some cases, will be a complete necessity.
Traffic Signs You'll Encounter in Italy
When embarking on a driven tour outside of Canada, the differences in road signs might take you by surprise. Drivers in Italy will find themselves looking to traffic signs in Italy for instruction and guidance, only to discover these signs are unfamiliar and confusing at first glance.
With a little pre-planning and help from our Italy travel guide, you'll soon discover that deciphering traffic and road signs in Italy isn't that complicated or stressful. A general tip for interpreting traffic signs in Italy is that they will either forbid an action if trimmed in red, or permit an action when all blue and white.
Traffic Lights - Traffic lights work the same as the do in Canada, sometimes traffic lights in Italy will show red or green arrows enabling traffic in specific directions.
Stop - In addition to the universal stop sign, in Italy a solid white line cutting across your lane also signifies you should come to a stop and yield. Sometimes the word stop is painted on the pavement, but the white line on its own is signal enough for a mandatory stop.
Upside Down Triangle Signs - An upside down triangle is the official YIELD sign in Italy.
Other Triangle Signs - Triangle signs are used as warning signs. A symbol inside these triangles such as children, trains, bikes or curves tell drivers what to be on the lookout for.
Square and Rectangle Signs - Square and rectangle signs usually provide information. These signs point to parking, hospitals, police stations, train stations, city centers and an array of other locations.
No Parking - A red circle with a red slash on a blue background means no parking. A red circle with a red X on a blue background means no parking and no stopping, just keep driving.
Do Not Enter - Whenever you come across a red circle while driving in Italy, do not entre. If you see a symbol appear inside the red circle (like a horn), that means no honking your horn. If a number appears inside the circle that means do not go over that speed.
Types of Roads in Italy
Knowing the difference between each type of road systems in Italy will help you get around easier.
Autostrada - Freeways and motorways.
Major Roads - Dual carriageways and highways with more than one lane in each direction, generally fast moving. The center lane of a three-lane highway is for passing or overtaking. Slower traffic should always drive on the right lane.
Minor Roads - Narrow, winding roads with one lane in each direction, generally slower moving traffic.
White Roads - Narrow, dirt or white gravel roads stretching throughout the countryside. Sometimes called 'Strade Bianche' locally.
Be cautious on narrow, winding roads on routes like the Amalfi Coast. The twists and turns can be devastating if you're not paying careful attention. Most of the small towns along these routes have little or no parking, and some do not allow cars at all. Plan accordingly if you are planning on visiting these places, as you will have to park your rental car outside of town and explore these locations on foot.
Parking While Traveling in Italy
Parking in Italy on the street is usually only authorized on the right-hand side. Parking spots in Italy are color coded: White spaces are free, blue are paid, yellow spaces are reserved for handicapped permits, taxis or official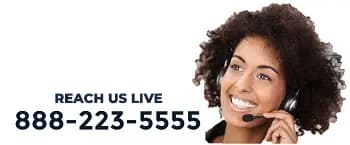 vehicles, and pink spaces are the domain of expectant mothers or mothers traveling with infants. Blue Spaces are marked with blue lines and are appropriately called "blue zones". There are two types of blue zones, one where an attendant asks you how long you intent to stay, you then pay for your spot and place a stub on your dashboard, or a blue zone where you will utilize a parking meter.
Garage parking is available in some parts of Italy and these structures will be designated by a blue P sign around the area. Drivers should expect rates to range from moderately overpriced to exorbitant depending on whether the garage is public, semi-private or private. If you park in one of these structures, be sure to double check closing times, especially if you're parking in a smaller garage.