Car Rentals in Reno, Nevada
Visit another part of Nevada by with your Reno car rental. While Reno has been overshadowed by Las Vegas, "The Biggest Little City" is making its comeback. There are a wide variety of things to do for visitors of all ages. Of course, there is also gambling. Reno-Tahoe International Airport is very conveniently located about 3 miles from downtown Reno. It sees approximately 3 million passengers each year. Major airlines that fly here are American Airlines, Delta, Jet Blue, Southwest, and United.
Explore More with a Reno Car Rental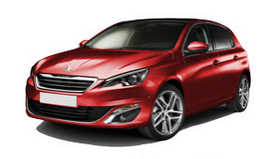 Take your rental on the road. Visit the Reno landmark of the Casino at Eldorado. While the casino has been around for a while, it is still a popular place to gamble. Here you will find 81,000 square feet of gambling, restaurants, bars, nightlife, and concerts. The casino is open 24 hours a day and is free to get in. There are even more casinos to check out in the Reno and Tahoe area. All you have to do is figure out what to do with all your winnings.
The Nevada Museum of Art has beautiful architecture inspired by the landscape. There are both permanent and temporary art exhibits and sculpture gardens. Guided tours are available. Another fun thing to do in Reno is see a minor league baseball game at Aces Ballpark. The park has great views of the mountains and tours are available. In the winter, you can go ice skating here. When you are ready to go shopping, check out The Legends at Sparks Marina. This shopping center is close to downtown Reno. It is a shopping, dining, and entertainment center. There is a Ferris wheel, aquariums, a NASCAR simulator, and more.
There are even more casinos and state parks to explore in Reno. Also check out some of the great restaurants. No matter what kind of food you are in the mood for, you will find it in Reno. The most popular times to visit Reno are in the summer and winter. The best weather is in the fall and spring. Your car rental in Reno, Nevada with Auto Europe can take you to some great places in a city you might not expect to have so much fun in.

Drive to Lake Tahoe with your Reno Rental Car
When you rent a car in Reno, Nevada you can head to Lake Tahoe. One of the most popular reasons people travel to Reno is actually an hour's drive away. Lake Tahoe is a great place visit in both the summer and winter. Mount Rose Ski Resort is Lake Tahoe's highest base resort, at 8,260 feet. It is only a 25 minute drive from Reno. There are ski resorts, mountains, beaches, boating, fishing, and hiking. A favorite place to visit at Lake Tahoe is the Emerald Bay State Park. In downtown Reno is the recently renovated River Walk. This trendy area features art galleries and great restaurants. There is also a monthly wine walk. There is plenty of parking available at this family friendly area. If you like cars, the National Automobile Museum has over 200 cars on display.

Rent a Car in Reno with Auto Europe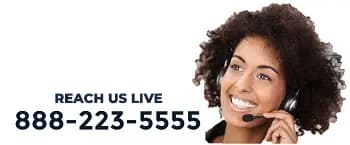 Book your rental car with Auto Europe online, or call our toll free number 888-233-5555. We have agents available to assist you 24 hours a day, before, during and after your rental. As always, we guarantee the best rates in the industry for your Boston car rental. We also offer 24 hour roadside assistance.