France Car Rental Insurance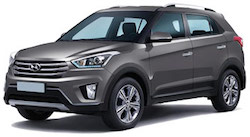 When renting a car in France it is required by law that drivers carry unlimited third party liability insurance, and as a result it is automatically included in the price of all car rentals. The advantage of having this car rental insurance in France is that you are protected from injury, death or property damage to others which occur while operating your rental during your trip to France. The cost of fire insurance is also included in your daily car rental rate when you book a car with Auto Europe.
Many drivers prefer to obtain more extensive coverage while on vacation in France. Doing so can provide travelers with peace of mind while traveling in France and if you're interested in learning more about Auto Europe's inclusive rates we invite you to obtain a free quote via our booking engine or by calling us toll-free at 1-888-223-5555.
France Car Rental: Insurance Option Comparison
Supplemental car rental insurance in France is available from Auto Europe at a discount if booked in advance of your trip. Popular optional coverage includes Collision Damage Waiver (CDW) and theft protection (TP). While the price of this coverage will vary depending upon the rental car supplier, the location of your rental and the type of car you book, if you choose to add this coverage at the pick-up counter you can typically expect to pay significantly more than if you reserve your car rental in France with insurance coverage from Auto Europe.
Supplemental Rental Car Insurance
Avg. Insurance Cost at Counter*
Avg. Insurance Cost with Auto Europe*
Collision Damage Waiver (CDW)
$15-$20 USD per day
$12-$14 USD per day
(rate includes CDW + TP + Roadside)
Theft Protection (TP)
$7-$10 USD per day
Roadside Assistance
$4-$6 USD per day
*Auto Europe averages are based on CDW+TP+Roadside insurance costs for a 7-day rental of an economy, compact, mid-size or full-size car class. The France car rental insurance rates listed here are estimates and are subject to change without notice. For the most up-to-date pricing information we encourage you to request a free online quote via our booking engine or invite you to call Auto Europe toll-free at 1-888-223-5555 to speak with a France car rental specialist.
Best Option for Supplemental Car Rental Insurance in France
Because of the risks of a high deductible charge many Auto Europe clients planning a trip to France elect to take advantage of our fully refundable deductible insurance or zero-excess/deductible options. This protects you during your trip by offering a full refund of the deductible you've paid providing you submit basic paperwork which confirms the details of the accident or theft (rental agreement, police report, damage estimates, etc.).
Personal Accident Insurance (PAI) is also available at the counter for $4-$14 USD per day. PAI provides accidental death benefits and emergency medical expense benefits in the event of an accident. Super CDW may also be offered locally to reduce your deductible to as low as zero dollars, though as mentioned above zero-deductible insurance is usually available at much more affordable rates when purchased with your Auto Europe car rental.
The Risks of Declining Rental Car Insurance in France
As mentioned above, the good news for travelers is that liability and fire insurance on your rental car in France are always included in your daily rate. Travelers have the option of adding CDW (collision) and theft insurance to their rental, but this is optional.
Some travelers will opt for supplemental coverage provided by their credit card rental car insurance and, while this can be a good way to reduce cost, it's important to read the fine print. Credit card companies often exclude some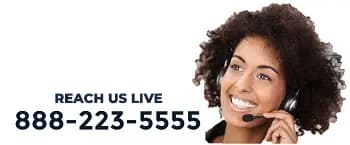 types of vehicles from their car rental insurance policies so it's important to know the details of your card's coverage so that you know whether you're covered or not. Exotic cars, RVs or camper vans and luxury rental cars valued at $50,000 USD or more will generally not be covered by your credit card company.
Another important thing to ask about when you contact your credit card company about rental car insurance in France is the length of the rental. Many drivers planning an extended trip to France take advantage of Auto Europe's short-term car lease program from Peugeot or Renault, but rentals lasting longer than 30 days often don't qualify for full coverage from credit card companies.