Paris Travel Guide
Popular Attractions Paris | Touring Paris | Weather in Paris
---
Popular Attractions in Paris, France
What to See When Traveling to Paris
The first step toward planning a trip to Paris is assembling a list of must-see attractions and must-do activities. While you probably already know that you want to visit the Eiffel Tower or stand in front of the Mona Lisa, Auto Europe is here to build upon these plans with a list of some of our favorite things to do in Paris. As you organize your plans and make a priority list of must-see destinations keep these Paris attractions in mind.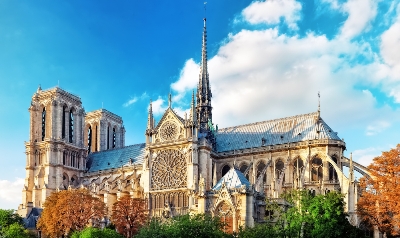 The Notre-Dame Cathedral - French for "Our Lady of Paris," the Notre-Dame de Paris Cathedral is a catholic structure which proudly stands on the eastern half of the Île de la Cité overlooking the famous river Seine. Those who love architecture will relish an opportunity to visit the Notre-Dame Cathedral - a structure which serves as a standard for classic French gothic architecture. Towering spires, flying buttresses and an idyllic location overlooking the water make the Notre-Dame Cathedral one of the top things to see in Paris, France.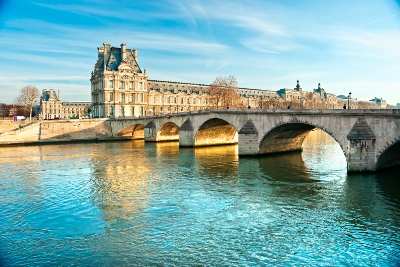 Spend a Day Viewing the Louvre - Whether or not you're an art lover, a visit to the renowned Louvre art museum is a quintessential thing to do in Paris. This elaborate museum offers so many beautiful pieces that travelers could very well schedule an entire day to tour the Louvre. Scout out local restaurants before you start your adventure - with all of that walking you'll want to start your morning off right with a delicious meal.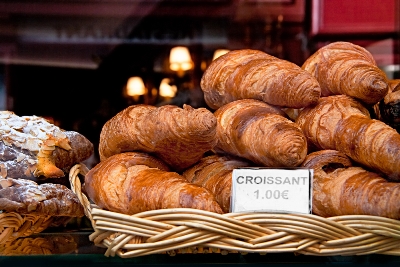 Eat a Fresh Croissant - Is there anything more perfect than enjoying a fresh croissant while sitting at an open-air café? The stillness in Paris at first light before the city of Paris ramps up for the day ahead is magical and whether you're an early bird or a night owl you simply must rise early and spend the first portion of your day at your neighborhood bakery or street-side café.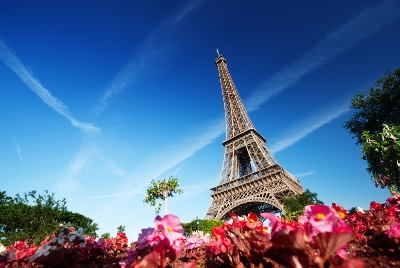 Take a Photo near the Eiffel Tower - Everyone who visits Paris will inevitably be drawn to its most iconic structure: the Eiffel Tower. We recommend that you consider visiting this popular attraction at different times of day and take photos near the monument which will be truly one-of-a-kind. Whether you witness the Eiffel Tower at first light and watch the sun's golden rays reveal this renowned structure as the sun crests the city skyline or you view the tower at night when the city takes on a magical glow - a visit to the Eiffel Tower is one of the best things to do in Paris and is a must for all tourists.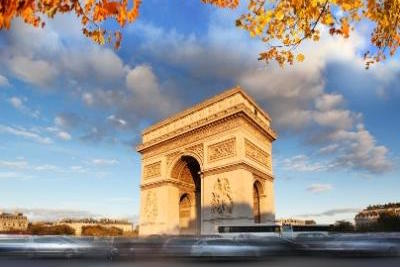 Drive Around the Arc de Triomphe - After you read our tips on driving in Paris and our France car rental FAQ you'll be well prepared to hit the road and one of the best ways to take in the iconic Arc de Triomphe in Paris is to circle the structure by car. One of the best times of day to circle this structure is early in the morning or late at night when special lighting highlights every artistic detail. There will also be less traffic at these times which will allow you to take your time and circle the structure without stressing about traffic zipping in and out in front of you. Enjoy panoramic views by renting a convertible in Paris.
---
Touring Paris, France
Things to Do in Paris
At Auto Europe we generally encounter two types of travelers; those who like to plan every detail of their trip and those who prefer to take things as they come and let daily inspiration guide them. With that said, we feel that compromise between these two touring styles may provide the most rich travel experience, allowing you to see the majority of the dazzling attractions in Paris, France while still leaving room for spontaneity and the element of surprise.
To help you find this welcome middle-ground during your upcoming trip to France, we've assembled this handy guide: a list of insider's tips which highlight local tours recommended by locals which will provide an insider's view of the city of lights.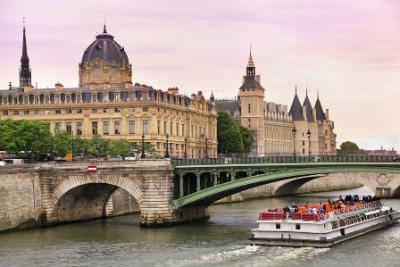 Riverboat Tour of the Seine - Bisected by the storied river Seine, one could argue that the best way to start your tour of this fabulous city is through a riverboat tour, gazing at the Paris skyline from the slow-moving and comfortable confines of an open-air riverboat. The perfect romantic outing and a popular ride with children, a riverboat tour easily makes our list of the top Paris France attractions.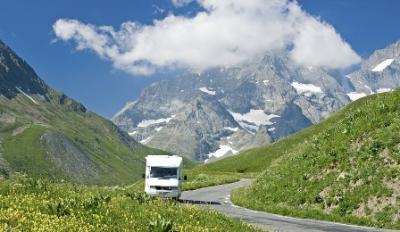 Break Away with a Motorhome Tour of France - Whether you're planning a long stay in France or you're inspired to extend your trip once you spend a few days in Paris, renting a motorhome in Paris and setting off into the French countryside can be an amazing way to enhance your trip. Auto Europe offers affordable RV and Camper Van rentals throughout France, allowing you to upgrade your road trip plans.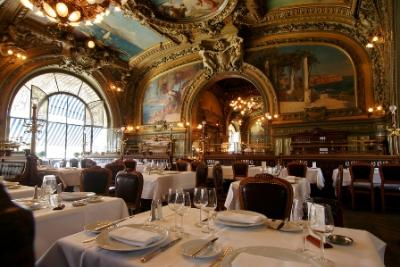 Dine in Michelin Star Restaurants - Everyone knows about the reputation of French cuisine, but did you know that Paris is home to more Michelin Star restaurants than any other city in the world? Whether you have champagne tastes or simply want to upgrade from your usual Friday night at the local Applebee's back home, treat yourself to at least one high-class evening out in Paris. One gourmet outing in Paris is sure to be a night you'll never forget and that's why the fine restaurants of Paris easily make our list of top attractions in the city.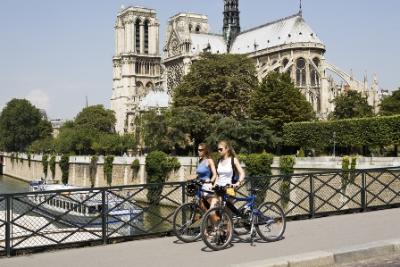 Explore Paris with a Bike Tour - Looking for a unique way to explore the city of Paris? Skip the bus or walking tours and get some exercise by joining either a day or evening bike tour of the city. With prices as low as 20 or 30 Euro per person, a bike tour in Paris is a budget-friendly way to experience the city of lights in a truly unique way. On this Paris tour you'll enjoy a unique sense of camaraderie with other visitors, and if you prefer your privacy there are plenty of customizable, privately guided bike tours in Paris.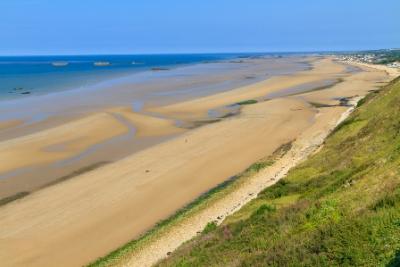 Normandy Landing Beach Tour - Many lives were lost on D-Day when the allied forces landed on the beaches at Normandy. Consider a tour of this historic location as a day-trip while you're touring Paris. For many travelers this is an opportunity to connect with and honor the memories of family members that survived that fateful day and a chance to honor those who were lost. While there's a certain appeal to touring one of France's many museums, don't forget that numerous locations offer a chance to engage with the history of France.

---
Weather in Paris, France
What to Expect from the Weather in Paris, France
Wondering about the best time of year to visit France? While there's no wrong time to visit this beautiful French city, it's important to know what you can expect in terms of weather in Paris during your visit and how the local climate changes with the seasons.
Springtime (March to May) is considered by many to be the best time of year to take a trip to Paris due to comfortable temperatures and the feeling of rebirth and energy which envelops the city. Spending autumn in Paris is a popular second choice, but the majority of people plan their trip to Paris during the summer. School schedules make the summer months one of the most popular times to travel and visitors will enjoy warm but tolerable temperatures should they visit Paris at this time of year.
Due to France's location on the Atlantic Ocean, Paris enjoys a mild climate for most of the year. The average minimum temperature in Paris one could expect during the coldest winter months is slightly above freezing and mid-July generally brings comfortable temperatures just below 80 degrees F.
In this section of our France Travel Guide we break down Paris weather by the season. This will allow you to plan what to pack and offers insight into which times of year are ideal for planning a trip to France.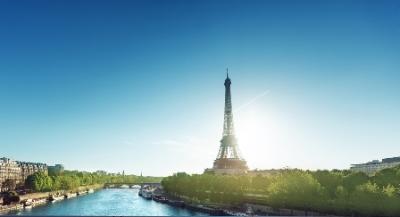 Summer Weather in Paris
- The weather is warm and rain is less common during the summer - allowing travelers to make the most of their trip. Touring iconic Paris attractions like the Eiffel Tower and the Notre Dame Cathedral is ideal during the warm summer weather. While
driving in Paris
may be a bit more challenging during the summer because of the crowds, the majority of travelers feel this is a small price to pay for the beautiful summer weather in Paris.
Average Temperature:
65 Degrees F
Fall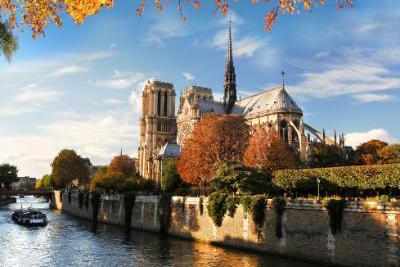 Weather in Paris
- In autumn the leaves on Paris' tree-lined streets are emblazoned in shades of orange and yellow. There's something inherently romantic and invigorating about the fall and travelers who visit at this time of year will enjoy fewer tourists, smaller crowds and excellent weather. Visitors will endure more frequent rainfall during the autumn but the season's brisk air and cool soothing rains combine to offer savvy travelers some of the most authentic and beautiful weather in Paris found at any time of year.
Average Temperature:
50-55 Degrees F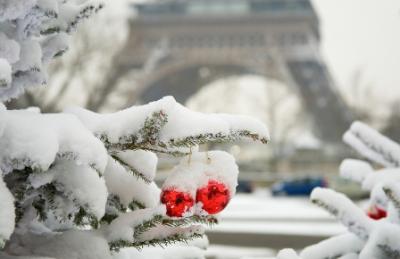 Winter Weather in Paris
- Those who visit the city of lights after the New Year's celebration will enjoy beautiful snow-lined streets, brisk air and longer days. While the weather in Paris is colder during these months, Parisians and travelers take to the streets to shop. Hitting the winter sales (
"soldes"
) is a popular tradition in France's capital city. For travelers who enjoy shopping, this creates a unique opportunity to experience authentic Parisian culture. Lower rates on hotel accommodations and travel make winter a great time to visit the city of lights.
Average Temperature:
40 Degrees F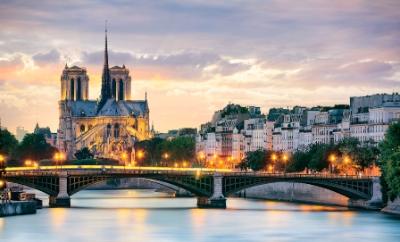 Spring Weather in Paris
- Travelers touring the city during the Spring can expect mild temperatures and some rain. Rain is common year-round in Paris and the spring is no exception, but travelers shouldn't worry as the city of lights takes on a romantic sheen under a warm spring rain. The smell of trees and flowers blossoming will greet you as you enjoy a classic café au lait under an awning. When planning your trip, you should be mindful of seasonal events in the city and the fact that travel costs tend to increase late Spring.
Average Temperature:
55 Degrees F