Driving in Paris, France
Every city is different and whether you're a savvy globetrotter with a stamp-laden passport or it's your first time in Europe it is important to be prepared. While driving your rental car in Paris you'll encounter motorists who tend to be less aggressive than those found in Italy or Germany, but Parisians tend to drive with more authority than those in nearby Belgium. To prepare for your upcoming trip review the content on this page and throughout our France Travel Guide and you'll be prepared to safely navigate the famed streets of Paris like a seasoned pro.
The most important thing to know about driving in Paris is that you'll be driving on the right side of the road. Many Americans and Canadians think about driving in Europe and their first thought goes to the UK where drivers travel in the left lane and the steering wheel is on the right side of the car. Travelers visiting Paris from Canada will enjoy a relatively easy transition - the layout of your rental car and some of the rules of the road are similar. The main difference between navigating roads in Canada and driving in Paris involves right of way.
Understanding Right of Way in Paris
While drivers in the US are accustomed to yielding while merging into traffic, drivers in Paris have to yield to the vehicles to their right unless otherwise marked by a road sign. This is called the Priority to the Right Rule ("priorite a droite") and is often the most challenging traffic rule to get used to for those driving in Paris for the first time. This rule of the road is particularly important when entering and exiting roundabouts and when merging or traveling on France's motorways, but at any intersection this traffic rule will come into play. We provide detailed information and photos of relevant signs which will help you navigate the roads in Paris on the France Road Signs page in this guide.
Navigating Roundabouts in Paris

While driving in Paris (or other destinations in France) vehicles entering roundabouts have historically had the right of way. This is the opposite of what's true in Canada. so many drivers have a difficult time adjusting (think Clark Griswold in National Lampoon's European Vacation). While this is still the default traffic pattern in roundabouts throughout France, many of the more modern roundabouts you'll encounter while driving in Paris are clearly marked with a road sign (pictured) which indicates that vehicles entering the roundabout must yield to cars already in the rotary. Recognizing this sign is the key to your success while driving in Paris.
Not So Fast: Speed Limits in Paris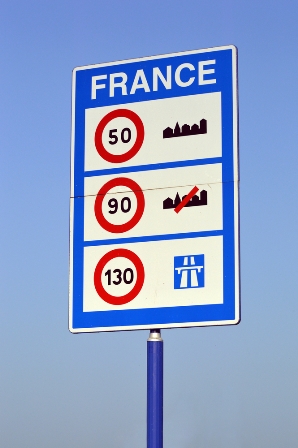 Generally drivers in Paris will find that police are a bit flexible on speed and the good news is that you won't always be stopped if you exceed local speed limits by just a few km/hr, but Auto Europe recommends that you err on the side of caution while driving in Paris and always obey local speed limits. Nothing can sour a vacation like an unexpected and unnecessary speeding ticket or parking fine (which may come to you as a surprise later - there are many hidden speed cameras in France).
In order to obey the speed limits you must know what normal speed limits in Paris, France are. Here's a breakdown of the standard speed limits in France (these only apply where the speed is not otherwise posted - local signage always has priority):
French Motorways: 130km/hr (slightly above 80mph), speed reduced to 110 km/hr in rain
Dual Carriageways: (divided highways): 110km/hr
Main Roads: (outside of built-up areas): 90km/hr
Built-Up Areas: 50km/hr
City Congestion in Paris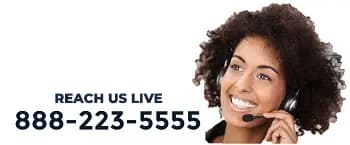 It should come as no surprise that Paris, a major city and the most popular city in Europe for tourists, sees its fair share of congestion. In fact many travelers find that a combination of a rental car, walking and public transportation is the best way to tour Paris. While driving a rental vehicle through the heart of Paris during rush hour in summer isn't going to be a rewarding experience, the freedom and scheduling flexibility enjoyed when you tour Paris and the surrounding area by car is a popular choice for those who plan ahead. Consider visiting Paris in Fall or Spring to enjoy great weather but fewer crowds.