Driving in Avignon, France
The level of difficulty regarding driving in Avignon will depend on when you'll be traveling to the city. During the summer months, travelers will find periods of dense, slow moving traffic, but even then, when taking the proper precautions, is not a completely miserable task. Making the decision to explore Avignon with a rental car is one of the best decisions you can make while vacationing in France, but keep in mind that driving in Avignon can be nerve-wracking at times. This guide has been designed to give you a few basic tips for driving in Avignon, and making the most out of your next trip to this ancient walled city!
Driving in Avignon is done on the right-hand side of the road, and due to the complexity of winding country roadways, it is always advisable to have a GPS with you. Both tolled and toll-free motorways exist in Avignon, and are your best bet for getting to surrounding cities quickly. There are several potential hazards for drivers who are touring Avignon by car. First and foremost, road signs and speed limits are not always posted as frequently as they are in the U.S. As with most other cities in France, local drivers can be aggressive and often reckless, but this should not be a deterrent that will keep you from driving in Avignon. Being confident behind the wheel and driving defensively will greatly reduce your chances of being involved in an accident.
Parking in Avignon, France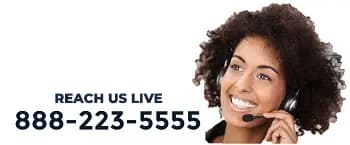 Many travelers describe parking in Avignon as notoriously difficult, but not impossible! Some of the safer and more convenient lots include the St. Charles parking lot on Boulevard St. Roche and Avenue du Blanchissage, which is located just outside city walls near the Avignon Central Rail Station.
If you have a general idea of the city's most accessible parking spots before you hit the road, you will save yourself some time. Having a parking plan in mind before you start your day allows you to spend less time circling parking lots and more time seeing the sights. Street parking in Avignon is also an option, with orange spaces signifying free parking and paid parking being marked by pink spaces. Keep in mind that these spaces fill up quickly.
Picking Up and Dropping Off Your Avignon Car Rental
There are several convenient pick up offices in Avignon where you are able to pick up and drop off your rental vehicle, including the Avignon Caumont Airport, Avignon's TGV Station and the Avignon Central Railway Station.