Car Rental Avignon TGV Rail Station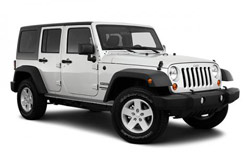 Via the Avignon TGV, you can transition at a high-speed south, to Marseille and bask in the sun of the Mediterranean coast, or northward to the French capital of Paris, however, Auto Europe recommends you experience the full scope of what it's like to go sightseeing in Avignon with a car rental. While taking the TGV will get you between point A and B quickly, it doesn't leave you any time to hang around and smell the lavender.
It's about the journey and the destination. Don't miss out on roadside adventures because your train doesn't stop there. Embrace the freedom and flexibility that's available exclusively to those behind the steering wheel. If you're lucky enough to be enjoying an extended stay of twenty-one days or more in France, consider an alternate style of transportation. Learn more about Peugeot, and why it might be right for you!
Gare d'Avignon TGV General Information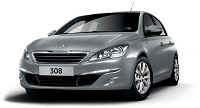 The Avignon TGV information desk can be found in the concourse of the main station. There are an abundance of vending machines, but sit down dining options are extremely limited, so those with dietary restrictions or particular tastes should arrive prepared. Visitors to the Avignon TGV may attend to internet-based business and leisure pursuits using the station's Wi-Fi services. For passengers that need to move between Avignon's two rail stations, a rail shuttle service provides transport between the Avignon TGV and Avignon Central Rail Station.
Refer to your Auto Europe pre-paid car rental voucher and hasten to the appropriate rental car supplier desk, located opposite the south exit for both those picking up and dropping off vehicles.
Find Hotels Near the Avignon TGV
Auto Europe's award-winning travel services in Avignon extend beyond renting a car at the Avignon TGV station. To help make your travel planning process that much easier, you can also book a hotel in Avignon near the Avignon TGV station and other important locations like the Avignon Caumont Airport .
Avignon TGV Contact Information
Place de l'Europe, 84000 Avignon
For questions regarding your car rental in Avignon, contact Auto Europe's 24/7 toll-free call center at 1-888-223-5555.