Christmas Markets in Paris
The Highlight of the Holidays

In a region that's famous for its romantic ambiance and affectionately known as the "City of Light", visiting the Christmas markets in Paris is a surefire way to secure an unforgettable vacation abroad. This European capital of culture and commerce becomes even more exciting in November and December, when the whole area erupts into a dazzling display of decorations and bustling Paris Christmas markets. Join in on the merrymaking and tour the streets downtown where a single city block can yield hours of fun and endless shopping opportunities at everything from high-end fashion boutiques to quaint hand-made craft stands. Iconic landmarks like the Eiffel Tower and Arc de Triomphe will be especially awe-inspiring amidst the warm atmosphere of holiday cheer; everywhere you look, you'll find a veritable feast for your senses!
Finding Your Favorite Paris Christmas Market
As the holidays approach, several locations around the city are transformed to host their own individual Paris Christmas market, so you'll have plenty to explore while in town. Whether you're looking for souvenirs and gifts, embarking on a culinary adventure, simply taking in the sights, or all three, you'll be delighted by what's in store for you in Paris during Christmas. Here are a few highlights not to miss:
Cathedral of Notre Dame Christmas Tree: Each year, a gigantic and lavishly-decorated Christmas tree is erected in front of the Notre Dame Cathedral. This makes the already incredible architectural wonder a truly amazing sight to see! Book a rental car at the Orly Airport and make the 22 minute drive to the Cathedral of Notre Dame.
Village de Noel on the Champs Elysees: One of the most intricate displays of Christmas lights and decorations can be found at the Village de Noel on the Champs Elysees. The main street becomes a beacon of glowing light and holiday cheer between the Arc de Triomphe and Place de la Concorde; a flagship of the Christmas season in Paris.
Alsatian Christmas Market: The first historic Christmas markets appeared in the Alsace region and the Alsatian Christmas market, held at the Gare de l'Est, pays homage to its festive roots. Here you'll find traditional crafts, foods, theatre shows, and storytelling circles for children.
Shopping at La Defense:While not quite as traditional as other Christmas Markets in Paris, the La Defense center turns into a massive venue for holiday shopping with over 350 stands offering everything from local produce to trendy fashion items. A must when you're looking for great gifts and souvenirs!
Seasonal French delicacies: The warm aroma of sugar and spices will guide you towards the French specialty foods offered at Christmas markets all around Paris. No Christmas market in Paris would be complete without pastries, candied fruits, and fine wines, but be sure to try some mulled cider and tartiflette (a delicious cheesy dish made with potatoes and onions).
Spending Christmas in Paris
While there are plenty of great European destinations to visit for the holidays, spending Christmas in Paris is an experience like no other. Join in with thousands of revelers from around the world to take part in a growing tradition that's spanned centuries and you'll find yourself wishing that Christmas came more than just once per year!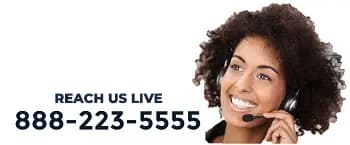 Make your travel plans now, though, because the best deals on hotels and accommodations around the city center go fast as travelers rush to secure their holiday plans. A celebration this monumental doesn't go unnoticed so be sure to make reservations ahead of time to get the best prices on everything from airfare to car rentals in Paris. You'll be able to breathe easy knowing that you're spending Christmas in Paris with plenty of cash left over for gifts!