Planning a Food & Wine-Lover's Road Trip in Tuscany, Italy
Whether it's your first time renting a car in Italy, or you travel there often, you're probably aware that Tuscany is a special region which offers foodies and wine-lovers a special treat. Driving in Tuscany is the ideal way to explore the bistros, eateries, cafes and vineyards the region is known for, because it allows you to take in the iconic Tuscan countryside at an unhurried pace, and offers stunning pastoral vistas at every turn. It's also one of the least expensive ways to travel Italy – you can see and do a great deal without breaking the bank while enjoying an unforgettable road trip in Tuscany.

This round-trip driving itinerary through Arrezzo, Siena, and beyond begins in Florence and offers a glimpse of the unique communities which make up the heart of this renowned region.

Looking for other things to do in Italy? Check out our other Drive to Discover guides where we explore the best road trips in Italy including the Ultimate Italian Road Trip, an Amalfi Coast itinerary and a guide to UNESCO sites surrounding Venice.


Read on to Drive to Discover the adventures that await you in Italy!



---
1. Explore Metropolitan Florence
Ah, beautiful Firenze! The restaurants of
Florence
have everything a food and wine-lover could wish for, and we invite you to start your trip with a leisurely day or two spent exploring this fantastic city. This is a great way to ease into your Tuscany road trip, recover from any jet-lag you may be experiencing, and feel refreshed before you hit the road to explore the Tuscan countryside.
Some of our favorite restaurants include La Bottega del Buon Caffe and Il Palagio (excellent destinations for traditional Italian fare if fine-dining is what you're after), or SandwiChic, Il Bufalo Trippone, or Panini Toscani if you're on a budget and want something delicious, yet casual. Lo Sverso and Note di Vino are notable wine bars in the city, and La Terrazza Lounge Bar offers beautiful views of the river from their outdoor terrace if you're looking for a way to unwind, enjoy some wine and drink in the Florentine atmosphere!
Next stop: 35 minutes
---
2. Drive to Pontassieve
Pontassieve is the confluence of the Arno and Sieve rivers and is a short drive in your Florence rental car, and when you arrive you'll be rewarded by a variety of high-quality watering holes and fine-dining eateries. Ristorante Al 588 is one of our favorites … it's hidden like a treasure after a beautiful rural drive along a narrow road, and when you arrive you'll feel transported. Expect fantastic service!
Looking for casual dining in Pontassieve, Italy? Experience Italy's version of fast food (it's delicious) at a Pancia Piena, or snag a pizza or authentic pasta dish at Ristorante Pizzeria Acone. In fact get two pizzas … you're in Italy! A short drive north and you'll find the historic Nipozzano Castle & Estate which is the perfect location to taste the lovely Frescobaldi wines.
Next stop: 51 minutes
---
3. Discover Beautiful Poppi, Italy
From Pontassieve, follow SR70 east – a beautiful drive through Borselli, Concuma, and Scarpaccia. Once you arrive we recommend a stop at Brancaia winery for a tasting before dinner (we recommend registering in advance).
After your tasting (and perhaps purchasing a bottle of Chianti for a picnic later in the trip), visit Il Capanno, a restaurant which offers fabulous, authentic food with a casual atmosphere. What we love about this well-reviewed restaurant, nestled in the trees in Casentino is that there's plenty of room outside to stretch your legs and enjoy a walk before or after dinner.
If you're looking for something more formal, Osteria il Porto and La Torricella offer well-appointed dining rooms and excellent service. Note that Osteria il Porto is slightly more upscale, so you may want to clean up a bit for dinner.
Next stop: 40 minutes
---
4. Arezzo Province Awaits
From Poppi, travel south on SR 70 through Bibbiena, Rassina, and Capolona toward the heart of Arezzo. The wonderful part about this trip is that it's flexible – we're outlining a general circuitous route for you, but if you spy a shop, restaurant or village which you'd like to explore, by all means, turn off and take a detour anywhere in Arezzo Province. The entire area offers stunning pastoral views that are iconic for the Tuscan region.
Park your Arezzo car rental and explore this historic destination. The Town Hall (Palazzo del Comune), Cattedrale di San Donato, and Monumento a Francesco Petarca are all worth visiting, and after you've walked the city and worked up an appetite for more authentic Italian cuisine, enjoy Le Chiavi D'Oro, Ristorante Dario e Anna, or Saffron (high end) or grab a sandwich at Panini & Co or Dal Moro (and keep exploring!).
Next stop: 1 hour & 8 minutes
---
5. Arezzo to Siena, Italy
When you arrive in
Siena
(just over an hour in your Italy car rental), be sure to visit the Siena Cathedral, Biblioteca Piccolomini, and take time to walk the Piazza del Campo. Each of these landmarks will inspire you with the rich history of the city, and lend balance to the rural vistas you've enjoyed all day.
If the timing is right and you're planning to stay in Siena for any length of time, plan to have breakfast at Antica Salumeria Salvini. You can thank us later.
If it's dinner in Siena, it has to be Ristorante PorriOne – refined dining and an excellent selection of wine.
Next stop: 30 minutes
---
6. Visit Castellina in Chianti, Italy
Head North from Siena (enjoying a beautiful drive). Your next stop is in Chianti, Italy where you can tour the beautiful old Church of Saint Saviour, and perhaps spend the night in Hotel Villa Casalecchi – a 4-star destination with rooms that typically run about $100 a night. After you're checked in, why not indulge in some Italian comfort food (and wine) at Osteria Pastececi da Sonia … a beautiful restaurant that offers a nice change of pace from the other eateries we've recommended. If possible, dine outdoors!
Next stop: 41 minutes
---
7. Colle di Val d'Elsa and San Gimignano in a Single Day!
| | |
| --- | --- |
| | |
After your stay in Castellina, head west for the final destinations of your trip (before returning to Florence). Today you'll explore Colle di Val d'Elsa (a stunning location in the province of Siena, Italy), and nearby San Gimignano.

In Colle di Val d'Elsa be sure to visit Il Baluardo where you'll get your bearings of the historic city with a panoramic view (perfect place for photos), the Palazzo Campana, and dine at the Officina della Cucina Popolare, Arnolfo, or (more casual), Ristorante Pizzeria il Torrione.

While exploring nearby San Gimignano, why not take a walk in the Riserva Naturale di Castelvecchio, or if you're looking for something different visit the Museo della Tortura (Torture Museum). If you're looking for a unique way to spend your final night in Italy, there are numerous farm stay options, which are sure to delight with a truly unique Tuscan experience. Poderi Arcangelo Agriturimo San Gimignano. There are numerous fine options in the area which range from posh to rustic.


Next stop: 56 minutes
---
Drive Beautiful Tuscany as you return to Florence
From San Gimignano, drive north to return to beautiful Florence where you'll drop your rental car at
Florence Airport.
If you enjoyed a farm stay and depart Northern Siena in the morning, try to arrange an evening flight so you have one final day to enjoy Florence. We find that after driving the Tuscan countryside and exploring the region, you'll appreciate the city, even more, when you return and begin to feel like a local.
There are plenty of art museums you could visit before lunch while they're not crowded and then dine at Enotria, enjoying a glass of wine or two to relax you before your long flight home.
---
Enjoy A Tuscany Road Trip with Auto Europe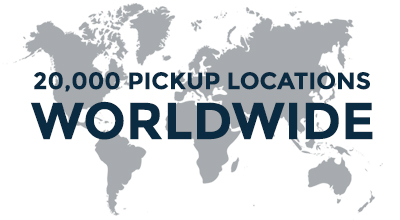 If you'd like other things to do in Italy, check out our
Road Trips in Italy
, and if you'd like to see how much you can save on your next trip by bundling your
hotel reservation
and car rental, give our travel specialists a call toll-free at
1-888-223-5555
. We look forward to helping you plan the ultimate trip to Italy, or wherever your travels take you.
---
More Fantastic European Road Trip Planning Guides