Scotland Sights: Glasgow to Inverness, and Beyond
Of all the roads in Scotland, none offer the panoramic natural beauty to drivers quite like the A9, A82, A827, and A93. These four roads provide uncommon driving experiences to places people most long to see in Scotland's countryside - especially when you're touring the countryside in a luxurious Scotland rental car from Auto Europe.

From rocky cliffs to rich glens and mystical lochs, Scotland's untouched landscape has become the fabric of legend. Why not get out and explore this natural beauty on your own terms, in your own rental car in the UK and make some memories that are beyond compare?

Starting in Glasgow, it is a straight 3 hour drive to Inverness, however there are plenty of amazing sites to catch your fancy along the way; you may choose to extend this 3 hour drive into a couple days' journey just so you can take it all in.

Read on to Drive to Discover the Sites in Scotland!



---
Scotland Sights Road Trip Day 1: Glasgow to Perth to Inverness
Glasgow, Perth & Inverness Events & Attractions:
Upon arriving in Glasgow, take a breath to enjoy the sights before you hop in your Glasgow car rental and get your adventure on via the A9. The city of Glasgow is chock-full of eateries and interesting things to do. Below also lists some of the sites to take in as you make your way from Glasgow to Perth and on into Inverness.
Kelvingrove Art Gallery and Museum: (Glasgow) Free-entry Museum with one of the largest collections of arms and armour in the world
Necropolis: (Glasgow) Tour Glasgow's Victorian City of the Dead
Elcho Castle: (Perth) Castle built in 1560, one of Scotland's finest surviving examples of Medieval architecture
The Perth Museum and Art Gallery: (Perth) Collections varying from scupture to paintings, ranging in time periods
Inverness Cathedral: (Inverness) The United Kingdom's earliest remaining example of a post-Reformation cathedral
Glasgow, Perth & Inverness Restaurants, Bars, and Nightlife:
Green Room: (Perth) drinks, live music, and a dynamic atmosphere
Deans Restaurant: (Perth) Stylish fine dining establishment focused on Scottish dishes with a comprehensive wine list, and locally sourced produce
The Mustard Seed Restaurant: (Inverness) Modern fine-dining set in a former multi-level church, includes wood fire oven and carefully curated European menu
Gleneagles: (Perth) 5-Star Hotel, golf resort hotel, features include a leisure club, outdoor pool, spa, shooting & fishing school, and falconry center
Rocpool Reserve: (Inverness) 4-Star Hotel, boutique hotel only a few minutes walk from city center, includes on-site restaurant, and bar overlooking the river
Kingsmills: (Inverness) 4-Star Hotel, housed in an 18th century mansion, amenities include spa, leisure club, gym, heated pool, and sauna
---
Scotland Sights Road Trip Day 2: Back to Glasgow from Loch Ness
Loch Ness to Glasgow Events & Attractions:
There are plenty of natural sites to take in as you drive the A82 through the Highlands on your 5 hour return trip to Glasgow. Below are some noteworthy locations you may choose to stop at and enjoy to break up your drive.
Loch Ness: Freshwater loch located in the Scottish Highlands
Urquhart Castle: Sits on the banks of Loch Ness, present ruins date between 13th and 16th centuries
Trossachs National Park: National Park located on Loch Lomond, 4th largest park in the British Isles
Glasgow Restaurants, Bars, and Nightlife:
Ubiquitous Chip: (Glasgow) Upscale brasserie with indoor and outdoor dining options and a thoughtful Euro-fusion menu
Zizzi: (Glasgow) Italian chain restaurant, excellent pizza, calzones, and pasta dishes
The Sisters Kelvingrove: (Glasgow) Seasonally-inspired Scottish cuisine, housed in an converted tenement building
Radisson Blu Glasgow: 5-Star Hotel, centrally located near major Glasgow attractions, repeatedly awarded top hotel awards for design and service
Millennium Glasgow: 4-Star Hotel, centrally located on George Square, short walk to major attractions and restaurants in Glasgow
Macdonald Crutherland House Hotel: 4-Star Hotel, located 20 minutes outside Glasgow in the Scottish countryside, amenities include restaurant with award winning chefs, bar, and a variety of gym/spa facilities
---
Scotland Sights Road Trip Day 3: Day Trip from Perth to Aberdeen
Perth to Aberdeen Events & Attractions:
The whole point of having your own rental car is to get out and explore. Leaving Perth, the A90 whisks you north and east, up through Stonehaven where you'll then travel along the coast until the A90 reaches its end in Aberdeen. In the meantime, you'll pass through plenty of small countryside villages and vast homesteads. Below are some locations of interest to check out as well as some actual attractions you may want to stop at.
Stonehaven Beach: (Stonehaven) Popular coastal resort area with plenty to do for watersport enthusiasts
Dunnotar Castle: (Stonehaven) Medieval fortress on coastal cliffs, dating back to the 15th and 16th centuries
Brechin Cathedral: (Brechin) 13th century cathedral with some of the finest stained glass work in all of Scotland
Gordon Highlanders Museum: (Aberdeen) Museum committed to preserving the 113-year legacy of famous Scottish infantry regiment, the Gordon Highlanders
Balmoral Castle: (Aberdeen) One of many residences of the British Royal Family, originally built as a hunting lodge for King Robert II
Aberdeen Restaurants, Bars, and Nightlife:
Rustico: (Aberdeen) Family friendly restaurant serving Southern Italian cuisine
The Adelphi Kitchen: (Aberdeen) Modern European fusion cuisine with a focus on locally sourced ingredients
Rendezvous At Nargile: (Aberdeen) Relaxed cafe setting, Turkish cuisine with hints of Mediterranean and Middle Eastern influences
Aberdeen Hotels & Lodging:
Meldrum House: 4-Star Hotel, (Aberdeen) few miles from Aberdeen, set in lush Scottish countryside, amenities include on-site golf course, restaurant, and bar
Norwood Hall: 4-Star Hotel, (Aberdeen) short drive from downtown Aberdeen, facilities include an on-site restaurant, and library with whiskey bar featuring whiskies from all over the world
---
Scotland Sights Road Trip: Bonus Day Trip to Ballinluig and Mid Lix
Ballinluig and Mid Lix Events & Attractions:
If you're in the Perth area, another day trip option may be the short jaunt up to Ballinluig and then over to Mid Lix via the A827. You'll be able to explore the scenic Tay Forest Park, the small town of Aberfeldy, the Bolfracks Estate, Kenmore, and the immense Loch Tay.
---
Seeing the Scotland Sights: Planning Your Route Across Scotland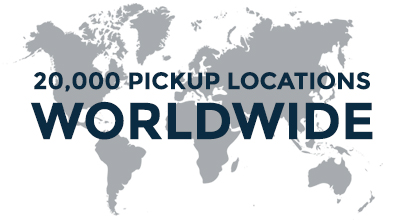 Now you have an idea of where the various major highways of Scotland's Highlands can take you. Though the vast majority of Scotland's villages are on the smaller side, they thrive because of the tourism industry. This being said, plan ahead and reserve your accommodations in advance if there is a certain place you desire to explore for sure.

With the combination of this comprehensive itinerary and the freedom that a Scotland rental car gives you, this trip could end up being one of the highlights of your vacationing career - especially if you pair it with another one of our driving tours through Scotland, like our tour through the whiskey regions. Whether going home or continuing on, you know you'll be set for an incredible time with peace of mind when you allow Auto Europe to help your road trip dreams come true.
---
More Fantastic European Road Trip Planning Guides