First Thing's First: Whisky vs. Whiskey
If you're new to the whisk(e)y world, be advised that regardless of how you spell it, whisk(e)y is a general term for a spirit distilled from a mixture of fermented grains. When you begin to delve into the myriad of sub-categories, including bourbon, rye, Scotch, Irish, Tennessee and Canadian, that's when things get tricky. Here's a heads up on how some of the biggest producers prefer to have their products spelled. Countries with E's in their names (United States & Ireland) usually spell it "whiskey", and countries without E's (Scotland, Canada & Japan) opt for the spelling "whisky".
"Water of Life"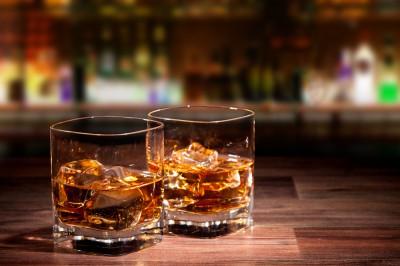 If you happen to have a particular affinity for scotch, and are searching for a unique way to spend your next vacation; grab your kilt—we're going to Scotland. Responsible for crafting some of the best single malt scotch whiskies in the world, the four Whisky Regions of Scotland are every bit as diverse as the well-known
wine regions of France
. Each territory produces single malt whiskies with original qualities and characteristics that are derived from their climate, geographic location, and hundreds of years of skilled craftsmanship. Easily navigate through each region with a
Scottish car rental
and responsibly experience the different personalities of each Classic Malt and their exclusive regional variations.

Islands (Islay & Skye) – Peaty & Maritime
Nestled along the Inner Herbidean Scottish Isles, are the whisky producing islands of Islay and Skye. Malts produced throughout the islands are unmistakably powerful; from their recognizable smokiness, to the more surprising hints of black pepper that can be found in certain batches, like
Talisker
. In addition to offering noteworthy whiskies, the islands are also renowned for their breathtaking scenery and vibrant nightlife.


Highlands – Smooth & Floral
Revered as one of the most scenic regions in Scotland, the Highlands are geographically the largest whisky region in the country. If you happen to be visiting the historic city of
Inverness
, pack up your rental vehicle and journey to the charming coastal town of Brora. This little village is a little over an hour away from Inverness, and is home to
the Clyneish Distillery
. While touring the facility, visitors will be able to see first-hand how this crisp, medium-bodied malt is created; and true scotch enthusiasts will appreciate the unique combination of North Highland and maritime qualities.

Speyside – Fruity & Delicate
The Speyside region is the heart of single malt whisky distilling in Scotland, as it harbors more than half of the country's distilleries. Classic flavors of apples, pears, vanilla and honey seamlessly intertwine to create malts that are both elegant and refined. Sample
Cragganmore
, a whisky that is considered to be one of Speyside's specialties; a one of a kind embodiment of honeyed notes, mingling with fruitcake and toffee flavors.

Lowlands – Light & Fresh
The Highland/Lowland divide actually stemmed from the whisky industry, as outlined by the Wash Act of 1784. Separate duties and provisions applied north and south of the "Highland Line", creating the initial divide. Terrain in the Lowlands is comprised of sprawling fields that are ideal for growing grain. The region's softer landscape is an interesting reflection of the area's single malts, which are lighter in body and color. Whisky artisans in the Lowlands generally use little or no peat when drying the malt, so batches are usually fresh, light and fragrant. If you are traveling through Edinburgh, stop into
the Glenkinchie Distillery
, a site where nineteenth century tradition still holds its place.
Auto Europe encourages all travelers to enjoy local spirits responsibly, and designate a driver even when adventuring abroad. Our knowledgeable reservation specialists are able to help you plan virtually every aspect of your upcoming trip including hotel accommodations, and a
car rental in Glasgow
. Contact us toll-free 24/7 at 1-888-223-5555 to start planning!