Scottish Highlands: Inverness to Durness
The Scottish Highlands are some of the most winsome landscapes the world over and because of the Jacobite Rising of 1745, the land remains quite rural.

The Scottish Highlands Tour hallmarks some of the most natural and pristine landscapes in the UK. Those who enjoy the peacefulness of the open road adore this blissful drive from Inverness to Durness. As it's only about a three hour drive, only 104 miles when taking the A9, the below itinerary highlights plenty of areas of interest that you may want to see to break up your drive. That's the beauty of having your own rental car in Scotland from Auto Europe - go where you want, when you want at your leisure. So, pack up your car and head out to explore and enjoy the natural beauty of the magical Highlands of Scotland.

Read on to Drive to Discover the Scottish Highlands



---
Scottish Highlands Road Trip Day 1: Inverness
Inverness Events & Attractions:
As part of Scotland's Seven Cities alliance - designed to increase investments and development towards the cities of Scotland - Inverness stands as a thriving metropolis that is also rich with history and a vivacious arts scene with modern music and art festivals held all throughout the year. Even if you don't golf, you won't want to miss these amazingly kept greens.
Inverness Castle: Hilltop castle ruins, overlooks River Ness, includes ancient gardens
Loch Ness: Accessible via a scenic boat ride down the Caledonian Canal
Inverness Museum and Art Gallery: Located on Castle Wynd - just below Inverness Castle
Church Street: Host's some of the oldest standing architecture of the city
Inverness Cathedral: The United Kingdom's best remaining example of a post-Reformation cathedral

Inverness Restaurants, Bars, and Nightlife:
River House: Upscale dining establishment with views of the river, focused on sustainable, locally sourced seafood and produce
Rajah: Local favorite for non-European culinary offerings, Indian cuisine in a cozy basement atmosphere
The Mustard Seed Restaurant: (Inverness) Fine-dining establishment in a former church, including a wood fire oven and expertly curated pan-European menu
Culloden House: 4-Star Hotel, originally a battle headquarters by Bonnie Prince Charlie in 1746, hotel facilities include a drawing room, on-site restaurant, and over 40 acres of elegant lawns to explore
Royal Highland: 3-Star Hotel, centrally located, cozy budget hotel with newly added on-site restaurant and bar
Kingsmills: (Inverness) 4-Star Hotel, housed in an 18th century mansion, amenities include spa, leisure club, gym, heated pool, and sauna
---
Scottish Highlands Road Trip Day 2: North Kessock
North Kessock Events & Attractions:
Though the village of North Kessock is fairly small and attracts little tourism, it's definitely a worthwhile stop on a Scottish Highlands tour for nature-loving travelers, as it's one of the only places in the UK to view the Bottlenose Dolphin Migration as they travel through the Moray Firth, and the location of the Black Isle Wildlife & Country Park where numerous intriguing flora and fauna can be seen.
Dolphin and Seal Centre: Land-based dolphin and seal watching
Black Isle Wildlife Park: Small but exciting wildlife park with a healthy variety of animals

North Kessock Scenic Driving Route:
As the sun dawns on a new day, the famous Scottish Highlands are calling. You'll begin venturing North on the A9, through the amazing stretch of road ensconced between the West KnockBain Wood and the Muckernich Wood. Continuing on, you'll cross the Cromarty Firth and head NorthEast along the Firth before venturing North again via the B9176 (which eventually turns into the A836/1.
---
Scottish Highlands Road Trip Day 3: West KnockBain and Muckernich Wood & Ardgay
West KnockBain, Muckernich Wood & Ardgay Events & Attractions:
Along this day's drive, you'll experience famous and scenic Scottish farmlands and farmhouses, dense forests, classic stone bridges, rivers, firths and hamlets. There aren't a lot of attractions to stop at but the beauty and remoteness of the drive will leave you with unforgettable, picturesque memories you'll remember forever.
The Storehouse of Foulis: Farm restaurant / gift shop, serves exceptional breakfast, lunch, and dinner, views of the Cromarty Firth and Black Isle, free Wi-Fi
Croick Church: (Ardgay) Built in 1827, housed displaced villagers during the Clearance of Glencalvie in 1845
Alladale Wilderness Preserve: (Ardgay)Hike and explore vast Highland countryside in the last remaining portion of The Great Forest of Caledon
Bonar Bridge Ardgay Golf Club: (Ardgay) Voted most picturesque 9-hole golf course in Scotland

Ardgay Restaurants, Bars, and Nightlife:
The Crannag Bistro: (Ardgay) Casual bar and bistro serving traditional Scottish fare
Caberfeidh Restaurant & Bar: (Ardgay) Views of the sea loch, relaxing bar and restaurant serving variety of beer and traditional Scottish cuisine
Lairg Highland Hotel: 3-Star Hotel, quaint "country-style" rooms, amenities include continental breakfast
Dunroamin Hotel: Cozy B&B/family-run styled hotel with on-site restaurant and bar
---
Scottish Highlands Road Trip Day 4: Durness
Durness Events & Attractions:
Durness is a remote village with a dispersed population. You may know that it was the inspiration behind John Lennon's "In My Life," thus the town's memorial garden dedicated to the famous musician.
Smoo Cave: Juncture where seawater and freshwater meet, vast marine life (seals, porpoises, sea birds)
Clo Mor Cliffs: Scenic views from the precipice of the 922 foot cliffs
Balnakeil Old Church: Church ruins from 722, also the gravesite of the infamous Donuill Mac Morraichaidh- serial bandit and murderer
Durness Golf Club: 18-hole golf course with challenging terrain, and breathtaking scenery

Durness Restaurants, Bars, and Nightlife:
Sango Sands Oasis: Restaurant overlooking Sango Bay, offering traditional Scottish fare with a comprehensive beer list
Cocoa Mountain: Chocolate-specific dessert bistro, rumored to make the best hot chocolate in the world

Durness Hotels & Lodging:
Mackay's Rooms: Upscale B&B housed in 19th century property, just over a mile from Smoo Cave and waterfall, and Durness Golf Club, amenities includes breakfast restaurant, free WiFi, and a cozy bar
Smoo Cave Hotel: Centrally located family run hotel including bar and restaurant

Durness Scenic Driving Route:
Since the remoteness of Durness does not support an airport, your best bet is to venture back South to Inverness to return your rental car and wrap up your road trip vacation - or continue on to another driving adventure by Auto Europe. The options are vast and the beauty of Scotland is calling. Whatever you choose, Auto Europe is ready to help make your unconventional, do-it-yourself travel plans a success. We also suggest making both lodging and rental car reservation in advance as these are smaller towns and may not have the surplus of larger itineraries we offer.
---
Visit Scotland: Ensuring the Ultimate Scottish Road Trip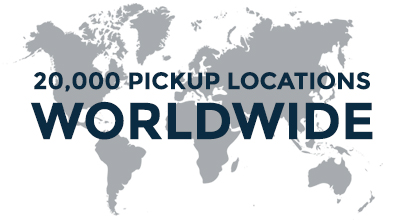 20,000 Pickup Locations WorldwideNow that you have an idea of the route you're going to be taking on your drive from Inverness to Durness, all you need now is to start preparing for your trip. Since Scotland's hotels, inns, and B&Bs tend to be smaller than what you might be used to, it is important to reserve your accommodations well in advance if there is any place you will want to explore more thoroughly on your Scottish Highlands vacation. You'll also want to reserve your
UK rental car
well in advance with Auto Europe, to help ensure that you have the ideal automobile for enjoying your road trip to the fullest. With the resources provided here by Auto Europe, and our comprehensive travel guide, you'll be fully prepared for enjoying one of the world's finest driving tours - the Scottish Highlands tour.
---
More Fantastic European Road Trip Planning Guides