Car Rental Helsinki, Finland
As the northernmost city in the European Union, Helsinki was ranked as the most livable city in the world in 2011 and remains a popular destination for travelers around the world. Settled by the Swedes as a trading port, the city has developed as the financial, educational, and cultural capital of Finland, and continues to lure visitors to its pristine shores, modern architecture, and traditional Finnish cuisine. Visitors spending time in Helsinki will quickly discover the generosity and kindness of the Finnish people while exploring the downtown and surrounding villages. The Finnish landscape is exceptionally lush in the summer time, and many Finns own and enjoy an inland summer cottage on the banks of freshwater lakes. Touring the city of Helsinki and the surrounding region by car gives you the most memorable experiences during your stay in Finland. Auto Europe arranges cars for pick up with most rental car companies at the airport or in the city center. Browse our
rental car fleet
and plan your next trip around the comfort of a rental car.
Discover Helsinki with a Rental Car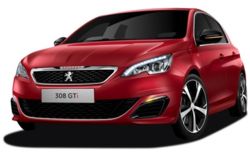 Helsinki's modern cityscape is spread across sparkling bays and an archipelago with connected bridges. The downtown is easily navigable by car and the city hosts festivals, sporting events, and celebrations throughout the year. To celebrate the summer solstice, the citizens of Helsinki retreat to their summer cottages in the countryside to enjoy almost 19 hours of sunlight with family and friends. During Midsummer Festival it is customary to ignite a bonfire at midnight to signify the long daylight hours in the company of loved ones. In the winter, to combat the long dark nights, Helsinki features an annual event in January called the Lux Helsinki that displays light installations to elevate the mood of residents and visitors. One of the most active celebrations during the year is Helsinki-paiva, or Helsinki Day, which observes the birthday of the city. A variety of live performances, concerts, guided tours, and exhibitions are observed throughout the day. As a seaport location, regularly scheduled cruises make daily trips to Estonia, Sweden, and other port cities in the Gulf of Finland and Baltic Sea. The city of Helsinki proves to be an unexpected destination bursting with life, tradition, and culture, and while the city offers a wide range of activities, the outskirts can be explored in a rental car for a richer travel experience.

Renting a Car in Helsinki with Auto Europe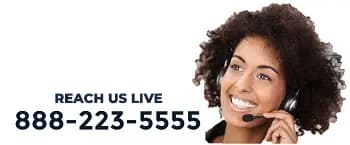 Travel to remote locations of Helsinki and explore the coastline for hidden treasures. Take advantage of your time by enjoying the convenience of a rental car and tour the city at your leisure. Auto Europe guarantees the lowest rates on rental cars with a diverse fleet including everything from compact cars to van rentals. To learn more about renting a car in Helsinki or the Helsinki-Vantaa Airport, visit our rental car FAQs, call us toll-free at 1-888-223-5555, or simply use our secure booking engine to find your ideal vehicle.