Driving in Dusseldorf, Germany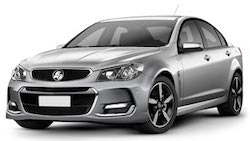 In comparison to driving in Germany's more populated cities like Berlin, Munich, and Frankfurt, navigating the streets of Dusseldorf is considerably easier, as the transportation infrastructure has been specifically designed to accommodate for a driver's needs and the roadways are universally well maintained.
While many international travelers seamlessly make the transition to driving in Dusseldorf, there are still a few guidelines to be aware of to ensure a safe trip, and to help you prepare we've compiled a useful list of insider-tips to help you make the most of your time in Germany.
What to Watch Out for in Dusseldorf
As mentioned above, driving in Dusseldorf is a fairly hassle-free affair, as long as you avoid a few parts of the city, especially during rush-hour traffic. Like many European destinations, Dusseldorf is an incredibly old city, and as urban development progressed through the ages, some of the roadway infrastructure was preserved. While this is one of the draws of a city like Dusseldorf, it doesn't always make for the best driving and Dusseldorf's central district, the Old Town, is a prime example.
Made almost entirely of cobbled roads, narrow alleyways, and pedestrian walkways, old town Dusseldorf can be a challenge for even the most seasoned driver. When driving in Dusseldorf, it's recommended that you avoid driving near, or in, the Old Town area, as a myriad of obstacles stand in your path including low parking availability, excessive one-way roads, and vehicle restriction zones.

While touring any destination outside of the Old Town driving will be a breeze. An excess of Autobahn expressway entrances, multi-lane roads, and clearly marked parking spots are available at every turn and very easy to use. Regardless of how driver-friendly Dusseldorf may be, before embarking on your adventure its important to have at least a rudimentary understanding of the road signs, and traffic rules in Germany - information we cover in-depth in the relevant sections of our Germany travel guide.
Slow and Steady stays the Safest
When driving in Dusseldorf, we recommend that you avoid exceeding the marked speed limits. This will help ensure that you stay safe and it will also help to avoid paying exhorbitant speeding tickets. Within the confines of the city, the speed limit is 50km/h, once outside the city - on highways or expressways - the speed limits increase to 100km/h or so. Many travelers report being fined by police for even the most minor of speed limit infractions so even if you're considering exceeding the posted speed by a mere 5km/h we advise you to think hard about your decision. Auto Europe recommends that you play it safe - it will be much more enjoyable to spend your hard-earned money on souvenirs and museum admission fees than on traffic violations.
Autobahn Awareness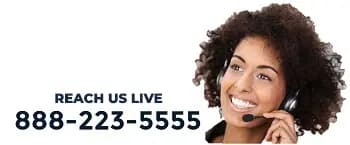 Germany's famed expressway system, the Autobahn, is shrouded in mystery to many foreigners. Tales of unlimited speed limits and million dollar cars permeate the social stigma around the Autobahn, but many of these stories are unfounded, and untrue. In reality, the Autobahn is a highly efficient road system that offers citizens and tourists alike the ability to zip around Germany with unbridled ease. With even the most basic understanding of driving on the Autobahn, savvy travelers will be free to navigate through any combination of cities and countryside, avoiding the woes of inner-city traffic jams or winding country back-roads.
Most stretches of the Autobahn, especially the ones near major destinations, do in fact have speed limits, it isn't until you make it into the sparsely populated countryside that the speed limits begin to disappear. Under most circumstances, it's highly recommended, to ensure a positive driving experience on the Autobahn, that you keep in the right lane for the majority of your drive time, only using the left lane for occasional passing.
Dusseldorf, as a major German metropolitan area, offers travelers terrific access to the Autobahn expressways and if you use these legendary motorways carefully you'll find that they offer significant decreases to your time commuting between attractions.
Taking Advantage of Germany's Car Culture
Made obvious through the many high-end vehicles sold by Audi, BMW, and Mercedes Benz, Germany has a deeply rooted history of automotive engineering excellence. Fancy cars are much easier to come by in Germany, compared to most other countries, so why not take advantage of the abundance of fancy vehicles at your disposal, and spice up your vacation by renting a luxury car in Dusseldorf. A trip to Germany is exciting in and of itself but if you picture yourself driving in Dusseldorf in a Mercedes convertible, the prospect becomes even more attractive.
In most situations, renting an exotic or luxury car can be incredibly pricey, making it nearly impossible to afford generic travel expenses and a BMW rental on the same trip, but in Germany, the ubiquitous presence of these vehicles, makes them much more affordable.
Drive the Autobahn like you're one of the locals, when you pick up a Mercedes Benz S-Class, BMW 7 Series, or one of the many luxury car offerings provided by Auto Europe in Dusseldorf.