Driving in Berlin, Germany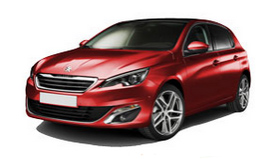 Compared to the laidback pace and casual nature of other German cities, driving in Berlin can be a stressful, time consuming exercise. To help ensure the most care-free driving experience, we at Auto Europe have provided a comprehensive set of guidelines and pro-tips to help you better navigate the picturesque streets of Berlin.
What to Watch Out for in Berlin
Like many European urban centers, Berlin city streets are notoriously narrow, especially in the more central parts of the city. An abundance of mildly confusing one-way roads are scattered throughout Berlin, and travelers new to the area should consider picking up a GPS rental before the trip to help avoid potential fines and lost time. In addition to the difficulty of navigating narrow passages, drivers in Berlin tend to be more aggressive than those found stateside. The rigorous testing required to obtain a drivers license in Germany, along with a century plus of vehicle engineering prowess, has contributed to a culture of well trained and confident drivers, with little patience for those of us that don't assert ourselves when taking to the streets of Berlin by car.
Berlin's Bicycle Culture
Many residents of the United States that travel to Berlin note the overwhelming presence of bicycle commuters, and the over-arching bike culture that exists within the city. Berlin's urban design and infrastructure is incredibly conducive to cyclists, and those driving need be aware of the many bike lanes, and share-the-road rules before successfully conquering the city streets. Bike lanes are outlined as distinctive red brick paths that line the roadways, and are fairly commonplace, so identifying them shouldn't be much of an issue.
Driving in Berlin? Avoid Speeding
Despite being the home to some of the most powerful, and prominent race cars in the world, police in Germany, and more specifically, Berlin, don't tolerate speeding, even a little. Citations are commonly issued for speeding, even as seemingly inconsequential as 5km/h over the limit. A comprehensive understanding of German traffic laws is paramount, as it can save you from heavy fees. Germany has federally mandated speed limits throughout the country, which apply to nearly every city, unless otherwise noted by street sign. In Berlin the speed limit is almost always 50km/h (approx. 31mph), and 100km/h (approx. 62 mph) on the surrounding highways. The fabled "unlimited speed" of Germany's Autobahn motorway system doesn't make an appearance until you are well out of town.
Right of Way While Driving in Germany
The pragmatic Germans have created a system for managing right-of-way at nearly every intersection, helping to prevent collisions, confusion, or gridlock. At each intersection, a diamond shaped road sign with yellow center, marks the right-of-way advantage. Intersections equipped with stoplights also have these advantage signs in the off-chance that the lights go out temporarily.
Parking Carmageddon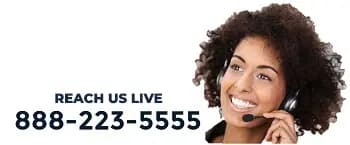 Parking rules in Berlin can be incredibly confusing for an outsider visiting the region for the first time. At first glance, cars seem strewn about in no particular order, cars will be found parked entirely on the sidewalk, half on the sidewalk, and perpendicular to the street. No, this isn't a sign of the apocalyptic end-times, rather a complex solution to parking regulation designed to maximize the available space for an ever increasing city population. Fortunately, a variety of self-explanatory signs speckle the streets in Berlin, with images of what type of parking is allowed, whether parking on the sidewalk is allowed, or the more traditional road-shoulder parking is allowed. Beyond street parking, Berlin has an abundance of parking garages available, above and below ground. Compared to the majority of other European cities, parking is relatively cheap in Berlin.
Self Service Gas Stations
Nearly every gas station in Berlin, and Germany for that matter, are self service pumps with attached convenience stores. Recently many stations have been phasing out regular unleaded fuel, in favor of higher octane, cleaner burning, fuels - plus and premium. Diesel is also much more common than in the United States, as it is more affordable and efficient, despite its negative environmental impact.
Seatbelts are a Must
This should go without saying, but seatbelts save lives, especially in a country where drivers have access to expressways frequented by those with a lead foot. Police have little tolerance for those who choose to ignore seatbelt laws, and a minimum fine of €30 EUR is assessed per person.