Driving in Cologne, Germany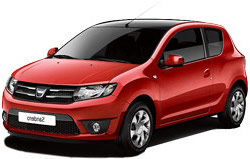 Cologne is Germany's 4th largest city, and the largest city in the North Rhine-Westphalia province, proudly heralding its distinctive, regional, cultural identity. In order to accommodate its over a million inhabitants, Cologne's cityscape is massive and sprawling, making it fairly difficult to navigate for first time visitors. Driving a rental car in Cologne can become a serious undertaking, but with the help of Auto Europe's extensive, pro-tip laden guide in Germany, you will be traversing the city streets like a local, in no time.
What to Watch Out for in Cologne
The historical roots of Cologne date back to its inception as a Roman encampment during the first century AD, but much like its Bavarian counterpart, Munich, Cologne has undergone an extensive regimen of rebuilding, following its almost complete destruction in World War II. Post-war Cologne faced a huge loss of cultural treasures due to wartime incendiary bombing, fortunately though, nearly all the most prominent monuments were rebuilt to their original glory, coupled with a relentless campaign of urban development that has continued to this day.

Such rapid redevelopment and growth didn't come without a few costs, as much of the city center is only navigable by a mess of narrow, seemingly incohesive one-way streets, an unfortunate, yet understandable, consequence of multi-decade reconstruction. For this reason, it is highly recommended that you pickup a GPS rental before embarking on your journey through Cologne, helping you to avoid unnecessary traffic fines, and navigation stress. Outside the downtown area, finding your way through Cologne is notably easier, there are a plethora of access points to the ring-highway that encircles the city, as well as Autobahn expressway entrances. When driving in Cologne, the Autobahn is your best friend, as it provides you with unfettered and speedy access to many destinations within the city, allowing you to avoid the confusing maze of downtown streets. For further information regarding the Autobahn expressway system, check out our comprehensive guide to driving on the Autobahn.
Follow the River
Navigating through a new city for the first time can be a daunting experience, fraught with missed exits, wrong turns, and conflicting directions. In addition to the exploration security afforded to you by your GPS rental, you can use nature as your compass, looking to the Rhine River to establish a sense of direction. Cologne's city center is bisected by the Rhine River as it runs straight down the middle, north to south, with an abundance of bridge crossings allowing east-west travel. Anytime you feel lost, just look for the river to determine your general location.
Understanding German Driving Culture
As mentioned in our guide to driving in Munich, Germany is known for its automotive engineering prowess, and aggressively confident drivers, forged from a rich history of vehicle innovation and rigorous license testing. Despite any preconceived concerns regarding road safety, in a country heavily populated by sports cars, Germany has one of the lowest car accident rates in the world, a statistic that can be greatly attributed to the countries stringent driving laws, and assertive drivers. When navigating Cologne by rental car, it's important to maintain a strong sense of roadway awareness, and driver confidence, skills that will ultimately lead you to a more care-free, fun-filled, and safe driving experience.
Parking Pro-Tips
Finding adequate parking in Cologne's busy downtown can easily become a frustrating experience, between the inherent language barrier difficulty, and seemingly sparse parking availability, having a thorough understanding of the road signs in Germany is imperative. Savvy travelers eager to explore the city center, commonly use Cologne's excellent park-and-ride system to save money and time, parking their vehicles in secure, low-cost lots located at nearly every rail station in the city, and then using the train to get into the cities downtown. Using multiple transportation methods in conjunction with your car rental will help maximize your vacation itinerary, allowing you to visit all the wonderful attractions in Cologne, Germany.
Experience an Exotic Car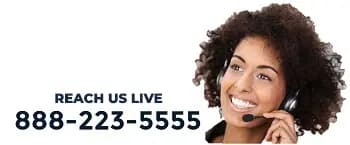 Want to take your vacation in Germany to the next level, and experience the thrill of the Autobahn, like it was meant to be experienced from behind the wheel of an exotic sports car? Then look no further as Auto Europe offers the most competitively priced rentals of luxury cars in Cologne, only fitting for a country responsible for producing some of the most desirable sports cars in the world, from Mercedes and BMW, to Audi and Porsche. We offer a vast selection of luxury vehicles, and the best part is, the overwhelming prevalence of high-end vehicles in Germany, makes renting one more affordable then ever before!