Driving in Munich, Germany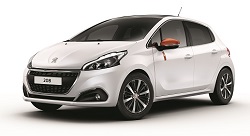 Compared to most major European cities, Munich is considerably easier to navigate when driving. A few exceptions to this standard apply, and below we will highlight the most important guidelines for ensuring your trip to Munich is as safe and trouble-free as possible.
What to Watch Out for in Munich
Though Munich was founded in 1158, much of the city has been destroyed, and subsequently rebuilt, following periods of war. Despite the obvious negative historical implications of constantly rebuilding an ancient city, Munich has retained a significant amount of its culturally relevant architecture from a number of historic periods, with the added benefit of an upgraded urban infrastructure.
Outside of the city center, driving is a breeze, with little to hinder your progress as you travel through the many culturally diverse districts. When it comes to driving near the city center - more specifically the Marienplatz - be aware that much of this area is restored or original medieval structures, streets, and monuments. Parking here is incredibly difficult to find, and when you do find a parking space prepare to pay for it. Parking in the center of Munich can drain your funds relatively quickly.
Because of the pedestrian nature of this area, navigating the streets can be very difficult compared to driving in Canada, as one-way roads are commonplace, and narrow. We advise that if you are planning to visit Munich's city center, find parking in nearby parts of the city and enjoy a leisurely walk into Marienplatz. The time and money you save by doing this will be immediately apparent.
Driving in Munich? Slow it Down
When driving within city limits, the federally mandated speed limit in Munich is 50 km/h. Most of the time it will be difficult to exceed this speed limit, as Munich is much like any other major metropolis - traffic here can be heavy. Regardless, it is not advisable to surpass the speed limit for a number of reasons. Beyond the many personal safety risks associated with speeding, police in Munich have very little tolerance for speed limit violators. Tickets are regularly written for drivers exceeding the speed limit by even 5 km/h, so play it safe, obey traffic laws, and enjoy the sights as you slowly cruise through the beautiful streets of Munich.
Abundant Autobahns
Visitors from the States may find the prospect of driving on the famed Autobahn expressway system fairly daunting. Have no fear, after only a few scary drives, you'll be cruising the Autobahn like you're one of the locals. Much of the Autobahn only has suggested speed limits, but this doesn't mean everyone will be driving in excess of 321 km/h; in fact most drivers on the Autobahn drive the suggested speed of 130km/h. For the safest journeys on the Autobahn, stick to the right lane as much as possible, and just go with the flow, only using the left lane to pass when necessary. When you do pass don't linger in the left hand lane unless you're piloting one of Auto Europe's exclusive Munich sports cars.
Drive with Confidence in Munich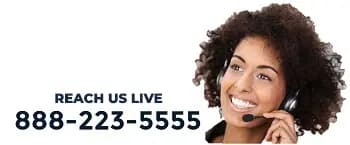 In Germany, a driving license doesn't expire, and because of this, the testing process to acquire a German driving license is incredibly challenging. Also consider that Germany is home to some of the most progressive auto engineering in the world, a title that they have held since the inception of motor vehicles as a consumer product.
The combined effect of rigorous testing and vehicle manufacturing pedigree creates an environment where many German drivers feel incredibly confident in their driving ability and won't hesitate to flex it on the roadways. Despite what sounds like a recipe for disastrous accidents, Germany is one of the most highly rated countries for traffic safety, and much of this is due to confident, assertive driving by its residents. So, follow suit, get your driving moccasins laced up, and hit the road with confidence.
Alternative Transportation within Munich
When traveling through Germany, having a car borders on necessity, as it affords you unfettered access to any location you choose at the time of your choosing. The many geographical restrictions and unscheduled delays of public transportation severely limit your ability to explore Munich - Auto Europe recommends using renting a car so that you can enjoy the freedom and flexibility which a personal vehicle affords.
Savvy travelers will use multiple methods of transportation, using a car rental to gain access to paths less traveled, and taking advantage of public transportation options such as streetcars, a bus or trains to explore the more congested downtown locations.