Driving in Frankfurt, Germany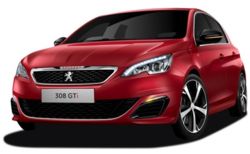 Driving in Frankfurt can be a challenging experience for the uninitiated. Thankfully Auto Europe's comprehensive driving guide to Frankfurt, Germany, will assist you in making the most out of your travels abroad, keeping you safe on the road and helping you to make the most of your trip via car rental.
Driving Culture in Frankfurt
Although classically overlooked in favor of other popular destinations such as the city of Berlin and beautiful Munich, Frankfurt is home to an assortment of tourist friendly destinations and off-the-beaten-path attractions, perfect for the adventurous traveler eager to forge his or her own path. Despite its narrow, and sometimes confusing city infrastructure, a car rental in Frankfurt may be the wisest travel investment due to the freedom and accessibility it affords to see numerous note-worthy sites scattered about the city.
Before gliding through the streets, escaping the hassles of public transportation, it's important to understand the driving culture in Germany, and Frankfurt specifically. Germans are known for their aggressive driving, a trait developed through excessively scrutinized driver's exams and the nation's rich history of automobile manufacturing. When driving in Frankfurt, it's of the utmost importance to be hyper-aware of road signs, and to go with the flow of traffic - after all, the locals know best when it comes to maneuvering through their city. Many tourists are easily flustered by the intense, seemingly chaotic driving pace in Frankfurt, but with a little preparation you'll be driving like a local in no time. In this guide Auto Europe has provided everything you need to know to conquer the roads and expressways in Germany!
Trans-National Access
Because of Frankfurt's central location in Germany, it serves as the prime transportation hub of the Autobahn. Unfettered access to all of Germany's enchantments await; from the verdant green slopes of the Black Forest Nature Reserves outside Freiburg to the ocean-worn cliff-lined vistas of Stralsund. The possibilities are limitless to those who take advantage of the Autobahn interchanges out of Frankfurt.
Whether you plan on staying locally, soaking up the city's dynamic energy, or traversing the German landscape during your time abroad, the road systems in Frankfurt offers unrivaled efficiency and accessibility. When traveling through Frankfurt, a city with complex roadways, it is recommended that you rent a GPS, to avoid potential confusion and wasted time. For more in-depth information regarding driving on the Autobahn, check out our Autobahn Driving Guide - a detailed break down of rules and regulations surrounding the famed expressway system.
Luxury and Leisure Vehicles to Rent in Frankfurt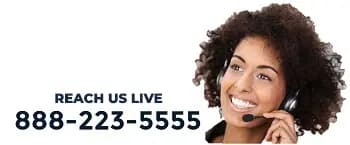 As mentioned earlier, Germany is widely regarded as the premier car manufacturing country in the entire world, and once you get behind the wheel in Frankfurt you'll find that it lives up to the hype. Home to BMW, Audi, Porsche, Mercedes Benz, and Volkswagen, Germany is the perfect place to find and drive the car of your dreams. With its exceptionally maintained city streets, Autobahn expressways, and picturesque mountainous roads, Frankfurt is the ideal location to experience the adolescent reminiscing and adrenaline rush inducing thrill ride that is driving a luxury car in Germany.
Due to Germany's automotive manufacturing expertise, high-end performance cars are much more commonplace, and therefore can be rented at surprisingly affordable rates in comparison to the rest of Europe. So, in a wildly successful effort to bolster German automotive tradition, Auto Europe offers a vast selection of luxury cars in Frankfurt, with a guarantee of the best rates industry wide.
Parking Pandemonium
As in many larger cities, finding parking in Frankfurt can be both challenging and time consuming. A variety of signs denote parking regulations, making a basic understanding of the many road signs in Germany an absolute necessity. Illegally parked vehicles are commonly towed in downtown Frankfurt, and the associated impound fees can be exorbitant. In order to avoid paying heavily for minor parking mishaps, familiarize yourself with the local German regulations and color-coded parking zones.
Environmental Zones
Germany has been a worldwide leader in progressive environmental policy, and in an effort to reduce carbon emissions throughout the country, environmental zones have been put in place throughout many cities, Frankfurt included. These green zones are marked by signs displaying the text "umwelt" encircled in red.
Before traveling in and around Frankfurt, it's important to ensure your rental car is equipped with the proper stickers, allowing you unrestricted road access to all the must-see destinations. Many car rentals will come with the environmental zone stickers included upon pickup, but in the off chance that your vehicle isn't stickered you can ask for one at the rental car desk. Alternatively, a green zone pass can be purchased locally for approximately $17. Those found driving in environmental zones without the proper sticker, are subject to a $58 fine.