Car Rental Dubrovnik, Croatia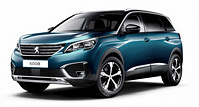 Explore one for the most interesting UNESCO World Heritage Sites with a car rental in Dubrovnik. This world class travel destination attracts visitors from around the globe. A striking walled city, Dubrovnik is home to a 45-day summer festival, fascinating historic landmarks and (best of all) some of the most beautiful beaches in the world. There's no shortage of things to do in Dubrovnik and a car rental allows travelers to make the most of their time in Croatia. Whether you plan to drive along the scenic coastline or simply hope to tour Croatia in comfort while avoiding the hustle of public transportation, a rental car in Dubrovnik is the ideal way to tour this beautiful city and the rest of Croatia, including Pula and Zagreb.
Our simple three step booking engine at the top of the page makes finding your next rental car easy and hassle-free. Our goal is to ensure our customers have a smooth rental experience when traveling abroad. With our experience and 24/7 customer service, we are ready for any questions or guidance you may need. Give us a call at 1-888-223-5555. Whether you need a 15 person passenger van, or an exotic luxury vehicle, Auto Europe has you covered. Start planning your next big adventure to Dubrovnik today!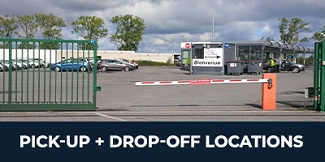 Dubrovnik, HR car rental pick-up and drop-off
Let us know which of the Dubrovnik, Croatia, car rental sites you'd like to visit by utilizing our search engine to begin your search. In addition to Dubrovnik Airport's fleet of autos, there are additional downtown sites. There are both Dollar and Thrifty facilities at the airport. With Auto Europe, clients may pick up and drop off their Dubrovnik car rental in a variety of locations! Let us know if you don't see what you're searching for and we'll try our best to track it down.
1-888-223-5555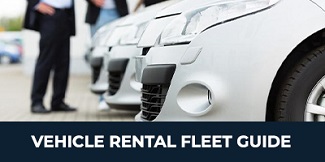 Dubrovnik, HR car rental models
An ever-expanding selection of car rental models is available on Auto Europe's platform, as well as 24-hour customer support and pricing optimizations. Rates for Dubrovnik vehicle rental models can be found on autoeurope.com, from Ford Edge SUVs to Chevy Impalas and Chrysler 300s. A Volkswagen Jetta or a Chrysler Pacifica 7-seater van for the family is not to be overlooked. In Dubrovnik, you may rent a vehicle whether you're in Croatia for business, leisure, or educational purposes.

Look through our varied car rental fleet!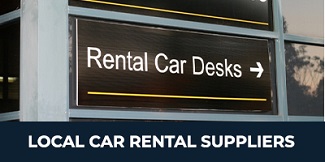 Dubrovnik, HR car rental providers
On the Auto Europe website, Dollar and Thrifty car rental prices in Dubrovnik are updated in real-time. Online savings and 24/7 customer care may be yours for the taking with just three simple clicks. Your Croatia car rental will be waiting for you as soon as you arrive at the airport with your identification, driver's license, and airline boarding pass. To learn more about the Dubrovnik automobile rental companies we work with, click on the links below.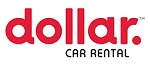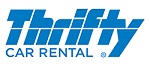 Please have a look at our car rental reviews from past satisfied customers!
Points of interest with a Dubrovnik car rental
Many visitors choose to learn about the history of the city before arriving in Dubrovnik, but even if it's your first time visiting Croatia you're sure to enjoy your trip. A Dubrovnik rental car invites exploration, encouraging travelers to look beyond the city's beautiful beaches and discover the iconic statues and landmarks which make this region special. Since Croatian independence, Dubrovnik has asserted itself as one of Europe's most beautiful historical cities and nearly everyone who visits decides to return. Dubrovnik is close to the beautiful Montenegro and those looking to add another stamp to their passport should jump the border and visit nearby Podgorica.
Travelers can also drive Dubrovnik car hire to the following cities in Croatia:
| | | | |
| --- | --- | --- | --- |
| Driving Route | Distance (mi) | Distance (km) | Avg. Trip Time |
| Dubrovnik to Split | 146 MIs | 235 KMs | 2h 59min |
| Dubrovnik to Zadar | 221 MIs | 355 KMs | 4h 01min |
| Dubrovnik to Rijeka | 380 MIs | 611 KMs | 6h 18min |
| Dubrovnik to Rovinj | 435 MIs | 700 KMs | 7h 19min |
| Dubrovnik to Pula | 446 MIs | 717 KMs | 7h 26min |
Dubrovnik car rental FAQ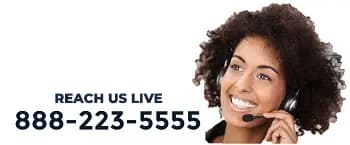 Can I rent a vehicle in Dubrovnik and travel with my Canadian drivers license?
During your travels in Dubrovnik, you will find that both an International Driver's Permit (IDP) and a Canadian driver's license are required in order to rent a car. Croatia is one of several European countries that legally require international drivers to have an IDP.
How old must I be to rent a car or truck in Dubrovnik?
To operate and rent a car or truck in Dubrovnik you must be no less than 18 years old. Please take into account that a young driver surcharge could be added and are often up to $25 every day. Call us if you have any concerns about a young driver surcharge.
Is It Possible to use 3rd party insurance for my rental car in Dubrovnik?
Visa, MasterCard, Amex, and more offer rental vehicle insurance coverage options. Insurance protection will vary by company. Evaluate different offers to uncover what type of insurance coverage might be obtainable for your rental car.