Croatia Car Rental: Driving Information
Driving Overview
General Information
Croatia's diverse natural landscapes, from coastal vistas to ancient cityscapes, offer a variety of spectacular views for travelers driving through the country. Be aware of damaged roadways outside of the major city centers, as parts of the countryside are still undeveloped in comparison to other parts of Europe. Keep an eye on your gas tank as well, as gas stations can be sparse outside of Zagreb, Dubrovnik, and Split.
Requirements
To be able to rent a car in Croatia, you must be at least 18 years old, though minimum age requirements may vary by supplier. All drivers under the age of 25 may incur a young driver surcharge. You must also have held your driver's license for at least a year. Seatbelts are mandatory for all passengers of the vehicle.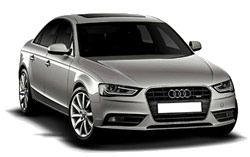 Speed Limits
In Croatia, the speed limits as follows:
City 37mph/60kph
Open Roads 62mph/100 kph
Highways 81mph/130kph
Rules of the Road
Like Canada, traffic in Croatia travels on the right side of the road, and those entering a roundabout have the right of way. School buses always have the right of way when leaving from a stop.
Gas
Many gas stations are open from 6 a.m. to 8 p.m, with some open 24 hours, though sparse. Gas stations can be difficult to find when traveling in the countryside, so be sure to fill up in the city before embarking on a long journey.
Tolls
There are tolls on both the E59 and E70 highways that lead out of Zagreb.
Parking
There are many parking lots in Zagreb and Dubrovnik, as well as metered parking areas.
Insurance Information
General Information
Car rental insurance coverage varies significantly from supplier to supplier, so please review the insurance information below prior to making your car rental reservation. Country-specific insurance regulations will apply throughout the duration of your car rental in Croatia.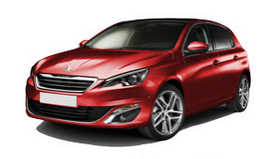 All our car rental rates include both fire, and third party liability insurance. Our inclusive rates also provide collision and theft coverage at an advance purchase discount. You may elect to decline collision and theft coverage. If you plan to take advantage of coverage offered by your credit card, please contact your card issuer directly for details. Specific insurance information for your reservation will be printed on your confirmation voucher.
The following insurance guidelines apply to all car rentals commencing in Croatia.
Required Coverage
Fire and third party liability insurance is mandatory and is included in all rentals. Third party liability coverage offers up to US$90,000 for property damage and up to US$150,000 in case of injury or death to people outside of the rental car.
Optional Coverage
Collision Damage Waiver (CDW) and theft protection are included in our inclusive rates at a discount. CDW, if purchased at the rental counter, costs approximately US$14 - US$31 per day. Theft protection, if purchased at the rental counter, costs approximately US$8 - US$13 per day. CDW and theft coverage reduce the deductible (responsibility of the client) to US$325 - US$2410, depending on vehicle type. Personal Accident Insurance (PAI) is available at the rental counter for approximately US$5 - US$16 per day. Super CDW may be offered locally to reduce the deductible as low as zero. Optional insurance coverage is available with select suppliers only, rates subject to change without notice.
Rental Restrictions
General Information
Most rental car vehicle categories can be driven throughout Western Europe without restriction. Due to some insurance regulations, select luxury car categories are restricted from traveling in certain countries. In addition to amazing rental car deals, Auto Europe has a specifc rental program for driving your rental car into Eastern European countries. Be sure to ensure that your intended travel itinerary will be possible with the car you plan to rent.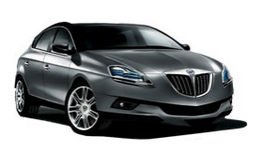 Restricted Countries
Cars rented in Croatia cannot travel into the following countries: Albania, Africa, Bosnia, Bulgaria, Czech Republic*, Greece, Hungary, Israel, Poland, Romania, Russia, Slovenia*, Slovakia*, former Soviet Union, Turkey, former Yugoslavia.
NOTE: For an additional fee, travel into most or all of these countries can be arranged for specific car categories with advance notice.

One-Way Rentals

Auto Europe offers one-way car and van rentals in Europe between specific locations, additional fees may apply, and will be noted on your confirmation voucher. Not all vehicles are allowed for international one-way rental, availability and fees for such travel varies from supplier to supplier.