Car Rental in Fort-de-France, MARTINIQUE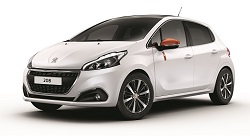 This bustling capital lies on the western coast of Martinique. It is one of the Caribbean's major centers of export, shipping out sweet sugar cane, rich cocoa, exotic fruit, and of course, rum, to the rest of the world. Book your car rental in Fort-de-France today and sample these delectable exports at the source. Explore more of Martinique with a one way car rental and check out other top destinations in Martinique such as Le Marin or Trois Ilets.
Tour with a Rental Car in Fort-de-France
When you book a car rental on Fort-de-France, you will be able to take in all the sights at your leisure. Fort Saint-Louis is one of the area's prime attractions. The fort was built under Louis XIII on a peninsula in the harbor, and today portions of it have been turned into a museum where you can learn more about Fort Saint-Louis' historical importance. In addition, there are many other forts on the island, just waiting to be explored.

If you enjoy the architecture you have seen so far, you will definitely want to make time for the Cathedral Saint-Louis. Originally erected in 1671, the cathedral has come to ruin many times. Try as they may, no fire or earthquake could keep this building down for long! It was most recently rebuilt in 1890, redesigned by the same architect responsible for the Bibliotheque Schoelcher, a beautiful colonial style library.

Automatic Car Rental Fort-de-France - Experience the ultimate vacation with an automatic car rental in Fort-de-France. You don't need to worry about shifting gears as you travel from the marina to beach and you will rest easy knowing Auto Europe found you the guaranteed best rate on your Fort-de-France car rental.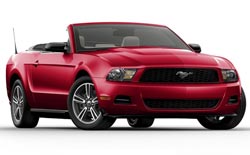 Convertible Car Rental Fort-de-France - Soak up some glorious Caribbean sun when you rent a convertible in Fort-de-France from Auto Europe. It is the perfect Fort-de-France rental for your island vacation and we are sure you will enjoy this tropical island trip of a lifetime.

Passenger Van Rental Fort-de-France - Are you planning a family reunion, a team outing, or a trip with a group of your friends to Fort-de-France, Martinique? If so, a van rental will let everyone ride together and reduce the cost of renting multiple cars or additional drivers. Auto Europe has vans of all sizes, from minivans with extra leg room to 15 passenger van rentals to carry the whole group and luggage.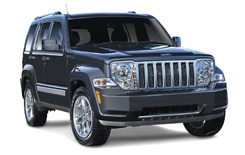 SUV Rental Fort-de-France - An SUV rental in Fort-de-France is a smart choice to navigate this Caribbean island. You can do some exploration on your own without having to worry about public transportation or expensive taxis, just book an SUV and feel comfortable as you take to the mountains for a hike.
Rent a Car in Fort-de-France from Auto Europe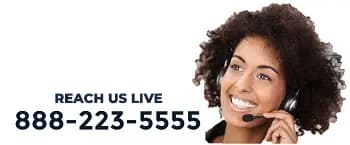 Book a car rental in Fort-de-France and explore at your leisure. Renting with Auto Europe has never been easier. You can book your vehicle online, or call us toll free at 1-888-223-5555. Our knowledgeable representatives are standing by 24 hours a day, 7 days a week for your convenience. As always, we guarantee you will be receiving the best car rental rates in the industry when you book with Auto Europe. In fact, if you find a lower rate on a car rental in Fort-de-France with any of our competitors, we will match it!