Car Rental Jamaica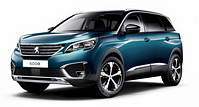 Visit the island nation of Jamaica and pick up a car rental to explore the Caribbean culture. Start in Kingston and make your way around the island to one of the many white sand beaches. If you are an avid hiker be sure to drive to the Blue Mountains where you will be able to take in the lush forest and may even come across a waterfall or two. A car rental is your key to exploring Jamaica beyond the gates of beach resorts. Auto Europe offers services in the city of
Kingston
and Montego Bay, including such places like Norman Manley International Airport and Donald Sangster International Airport. Take your pick from rates with all
popular car rental companies
and start your vacation on the right foot!
Rental Cars in Jamaica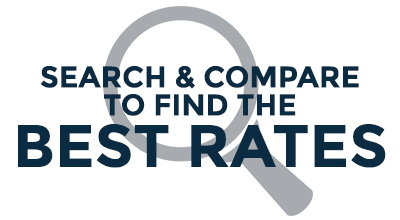 Jamaica has long been a gem of the Caribbean Tourism industry, but it has far more to offer than just resorts and beaches. And because Jamaica has a tropical climate, it supports a diverse eco system of different animals and plants. In addition, Jamaican waters contain significant resources of fresh and salt-water fishes. And among the diverse terrestrial, marine and aquatic ecosystems, you will also find rainforests, limestone forests, wetlands, riparian woodland, rivers, caves, coral reefs and sea grass beds. In short, visitors looking for an outdoor adventure can reach all different destinations when you rent a car in Jamaica.
See it All with a Jamaica Car Rental
Over the past few years, Jamaica's tourism industry skyrocketed and has held most of us wondering what it will be like to experience a Caribbean get away. Driving in Jamaica is already an adventure itself. Being a former British colony, people here drive on the left. Explore Bob Marley's former home in Kingston by visiting museums and the city's historic sites. And if you seek for an extreme adventure, Dunn's River falls is a must visit destination which is a 600 ft cascading falls. You can even climb on top of the falls for a more challenging experience.
Don't forget to visit Negril Beach, one of Jamaica's spectacular stretches of white sand beaches. With plenty of water sports to try, snorkelers can find plenty schools of fish swimming under clear waters. These are just a few of the things to do here and you reach all these perfect destinations when you rent a car in Jamaica. Explore every corners of the "Reggae Country" and discover the natural, historical and cultural jewels this country treasures.

Rent a Car in Jamaica with Auto Europe
Call 1-888-223-5555 to speak with an agent about renting a car in Jamaica with Auto Europe, or book your rental online using the secure search engine above. With over 60 years of experience in the travel industry, we provide a higher level of customer service, offering helpful car rental tips and whatever else you may need for your car rental in Jamaica.