Car Rental in Guadeloupe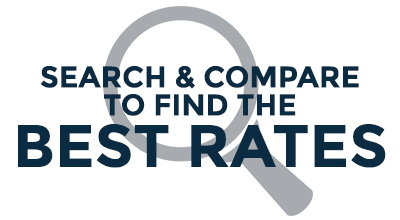 With a car rental in Guadeloupe, you can explore the whole country at your own pace. Start in the capital city of Basse-Terre on the western island of Guadeloupe Proper. The rugged, volcanic landscape is picturesque and striking all at once, and will inspire your sense of adventure, exploration and put you in a relaxed mood the moment you slip behind the wheel of your rental car.

On the eastern island of Grande-Terre, you'll be greeted by verdant rolling hills and rainforest. Don't miss Carbet Falls, first noted by Columbus in 1493 for its gorgeous cascading waters. A Guadeloupe car rental is the fastest way to get to and from the best island destinations, and Guadeloupe's local ferries allow cars to island hop from beach to beach, making a Guadeloupe car rental the preferred means of transportation on the islands. Ask us about our one-way car rental options where you can pick-up on one island and drop-off on another. Auto Europe offers deals to get you in your ideal vehicle at a price you can afford!
Rental Cars in Guadeloupe
Part of the French Antilles, Guadeloupe has something for everyone. From rainforests, waterfalls, stunning villages and sandy white beaches, this country is truly a tropical paradise. It is sometimes referred to as the Butterfly Island because of its shape, which is basically a connection of two islands by a narrow channel. The left wing is called the Basse-Terre, and it's known for green, lush and mountainous sights. The right wing is the Grande-Terre, a dry paradise with lots of beaches to soak up the glorious sun. Book a rental car in Pointe a Pitre and spend your days beach hopping on Grand-Terre.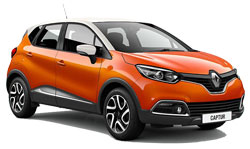 Bask in the sun on St. Anne beach or brush up on your French speaking skills in the shops and cafés as you talk your way to a great deal. If you prefer the serenity of undersea ventures, the snorkeling and scuba diving is world class here. After a great day of tourist adventures, partake in a plate of Colombo, (chicken, curry and rice) accompanied by a strong yet refreshing Ti Punch made with local white rum.


See More with a Guadeloupe Car Rental
If you're up to exploring Guadeloupe, hop behind the wheel of your island car rental and take a ride to enjoy the epic waterfalls of Basse-Terre. While some require hours of hiking, other beautiful waterfalls await you just a few steps from the parking lot. Taking a tour at the local rum distilleries is certainly worthwhile especially the sampling part. A plate of Colombo (rice, chicken, curry) shouldn't be missed during your stay, as this is the region's most popular food. In addition, your trip to Basse-Terre wouldn't be complete if you don't get to visit Guadeloupe National Park, a perfect place to explore if you're an animal and nature lover. To make the most of your island getaway and make sure you don't miss out on any of the treasures that await you, be sure to arrange an affordable Guadeloupe car rental to enhance your trip.

Rent a Car in Guadeloupe with Auto Europe
Rent a car in Guadeloupe with Auto Europe online, or call 1-888-223-5555 to speak with an agent about any questions you may have. We are looking forward to helping you with your upcoming car rental in Guadeloupe!